How to Make a Cute Envelope out of an Old Book Page (great for journals)
As an Amazon Associate I earn from qualifying purchases
These cute book page envelopes are adorable but also so easy to make. All you need is a page from an old book, magazine, newspaper, etc and away you go. Great sustainability project as you are using something that would otherwise be thrown away.

They are great for party invitations, cards and using in your journaling practice. They work really well in a junk journal which you can learn how to make here. So, let's get started. In this tutorial I am going to show you how to easily make an envelope out of paper (any paper you like).

The size of your cute envelope will be determined by the size of your paper so you can make sure it fits whatever you want to put in it (invitations, cards, etc).

If you prefer to watch a quick (less than one minute) video then scroll down to the bottom of the instructions.
You will need:
Old book / magazine/ newspaper or any paper you like
Scissors
Glue or double sided tape
Prepare your Book page
Remove your chosen page from your old book and just check that it is reasonably straight on the side that joined to the spine. Then fold the book so that you fold up a large section from the bottom. This will form the envelope. Then fold the top small section down as this will form the flap of your envelope.

There are no measurements here as it will all depend on your paper size and what you want to put in it. You could have a larger flap and smaller envelope if you wish.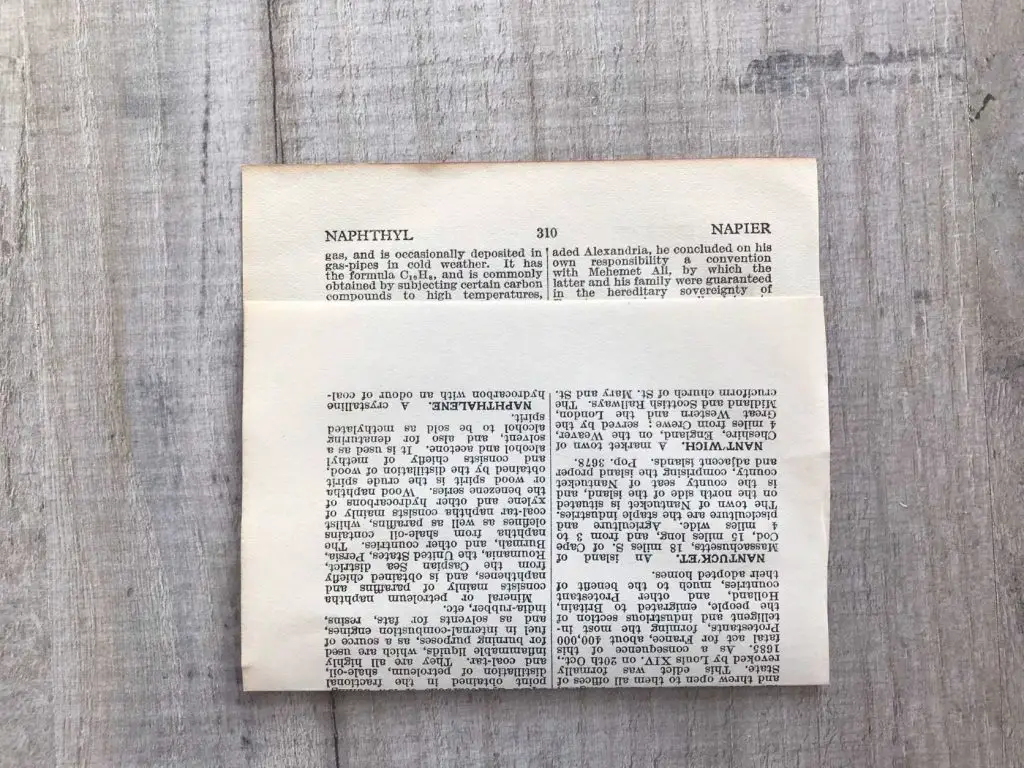 Open up your page and cut out the small rectangles on the sides of the top and bottom flaps as shown here.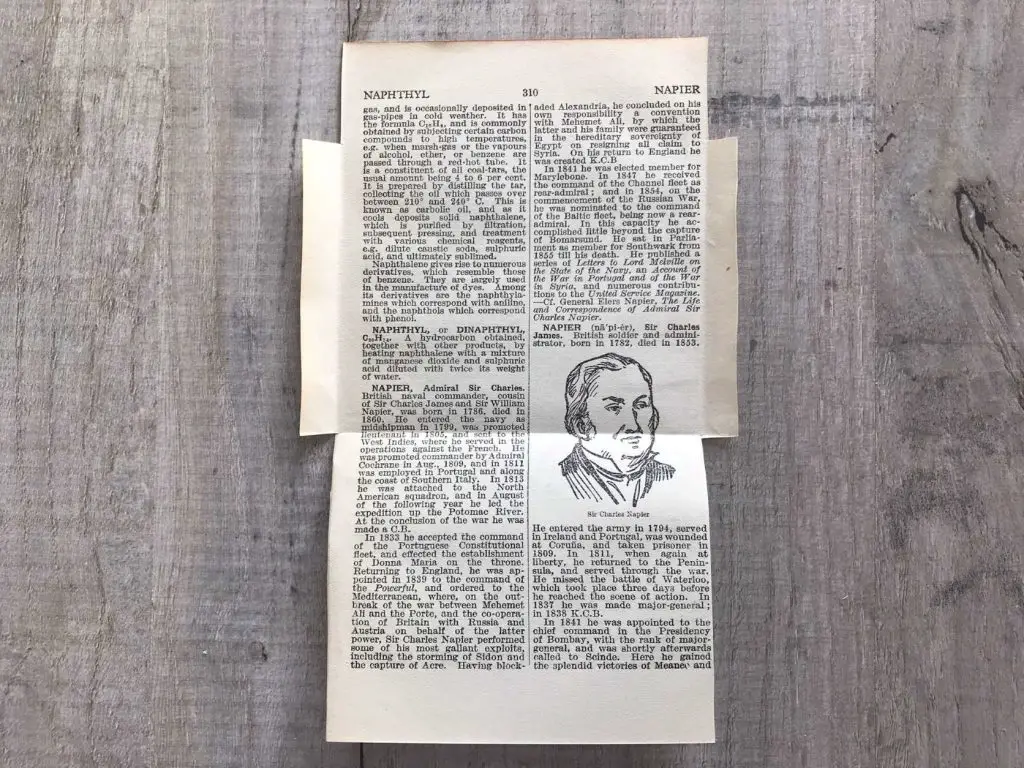 Assemble your Envelope
Now it is time to assemble your cute envelope. Fold the side flaps in onto your page. Then simply apply your glue or double sided tape to those flaps. Fold the bottom section up and it will adhere to the flaps. You now have a functioning envelope.

Just take care not to get glue or tape onto the main section or you will glue your envelope closed.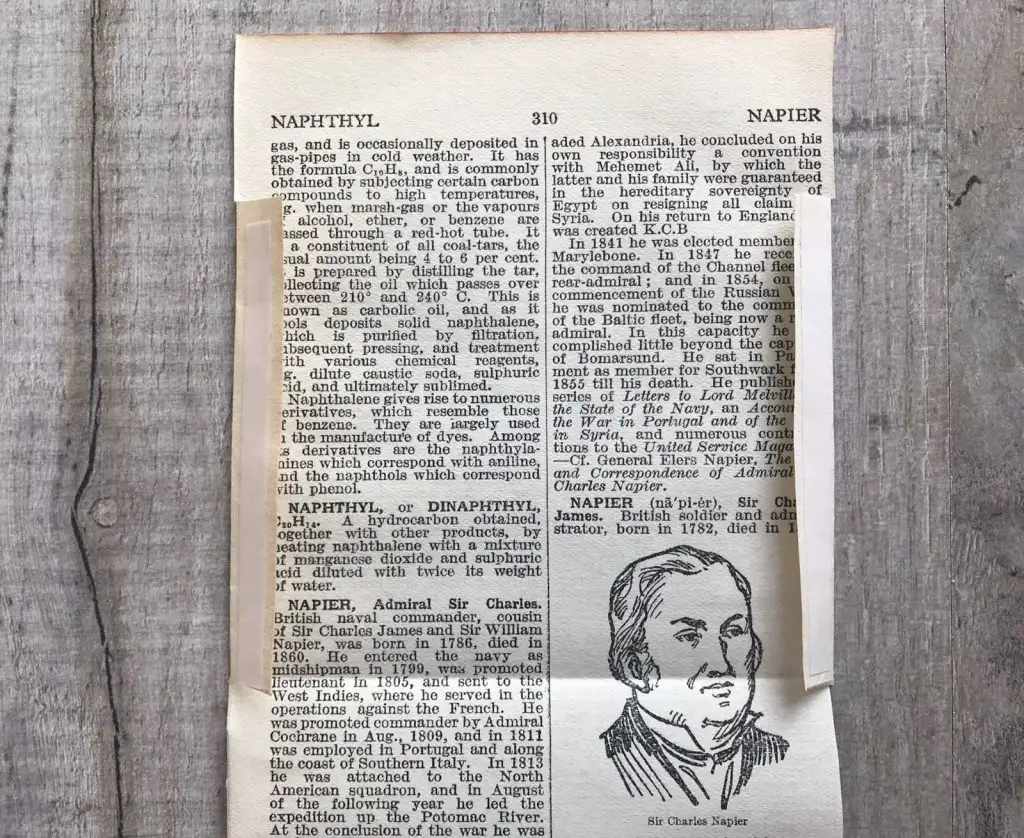 But the final step to make your envelope look great is to shape the top flap. Fold the envelope loosely in half and cut the sides of the flap at an angle. Now, when you fold the flap down onto your envelope it will look really cute!

Once you have placed your item into the envelope you can choose to tape or glue it closed or even just fold it into the main envelope.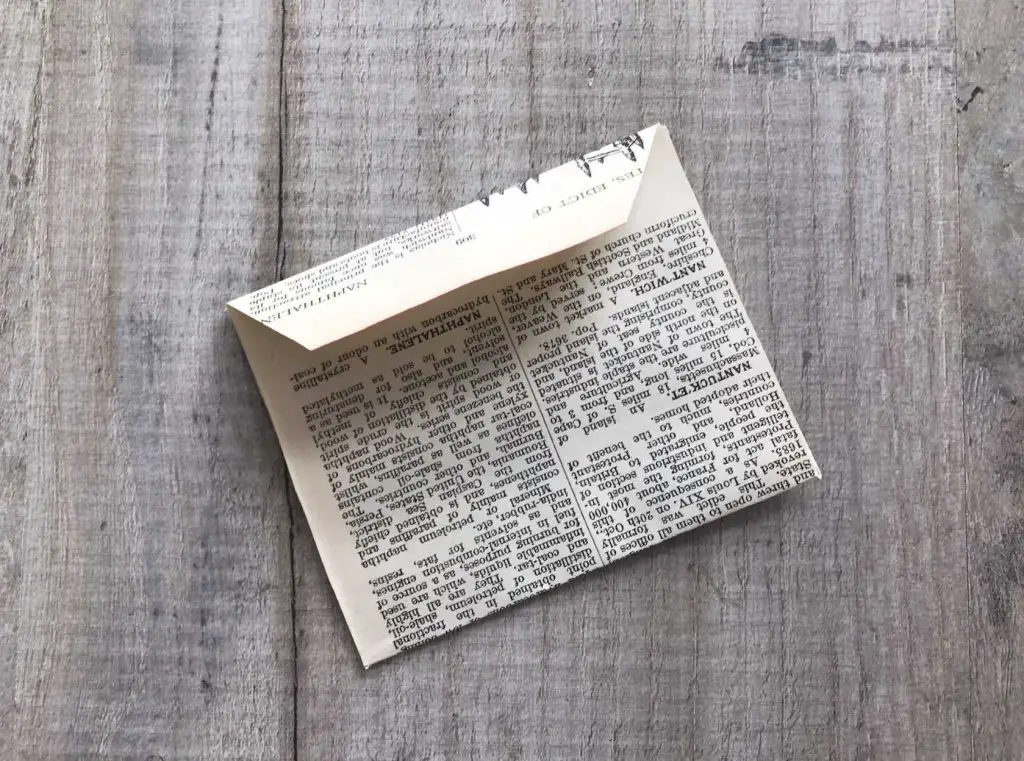 Video Instructions (less than 1 minute)
This video can also be found on my YouTube channel.
Now what?
Well, now you can make as many as you like and you can get really creative with what you make yours out of. How about sheet music, maps, magazines, or just any craft paper or printer paper that you have.

Then get really creative and decorate your envelopes however you wish. You could glue items to them or stamp designs on them. Let your creativity run wild and let us all know what you do in the comments below. Lets share our creativity!

If you are looking for more great papercrafts (including other book page crafts) then take a look at:
Remember to pin this tutorial to your favourite Pinterest board so that you can find it later!