Super Easy to make Zero Waste Fabric Soap Holder
As an Amazon Associate I earn from qualifying purchases
Do you use liquid soap or shower gel? Well, most of us do. However it is much more environmentally friendly to use a bar of soap. But, it is so annoying when you drop it in the shower or bath. Well, here is your eco-friendly, zero waste solution – a toweling soap holder.

You may have seen them called soap savers, soap bags or soap pouches. Whatever you call one of these they are undoubtedly incredibly practical with great eco-credentials.

I have made mine out of part of the sleeve of an old toweling robe that I am trying to make as many items as possible out of. You could use an old robe, towel, washcloth or indeed new toweling fabric. Just a warning that when you cut toweling it sheds lots of little threads and you will need to vacuum after making these!

You will not believe how quick and easy these are to make!
You will need:
Toweling fabric 13″ by 6″ (this should fit most standard soaps)
Piece of ribbon or similar
Sewing Supplies
Make your DIY Soap Holder
Cut your ribbon to the length you want. Ideally you want a loop that is long enough to hang in your shower. So, take a look at where you might hang it and decide on a length. I cut my ribbon to 8″ if that gives you an idea.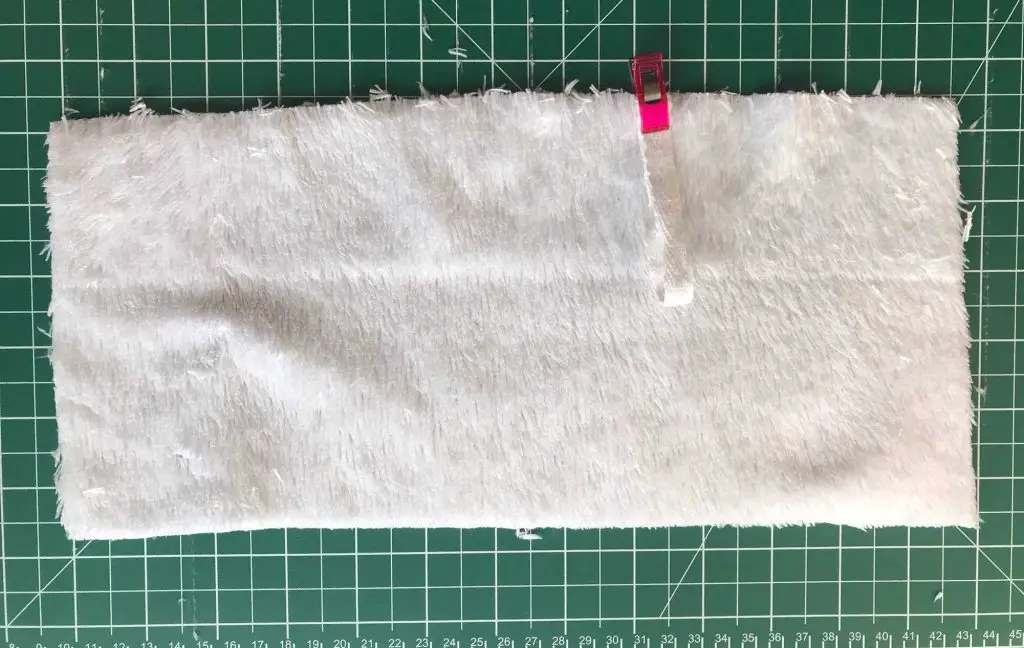 Fold your ribbon in half and pin it to one of the long sides of your rectangle of fabric a third of the way along. Make sure the loop is lying on the fabric like mine is in the picture.

Fold a small hem along each of the short sides of the fabric and pin in place.

Sew the ribbon in place close to the edge of the fabric and sew your 2 hems in place.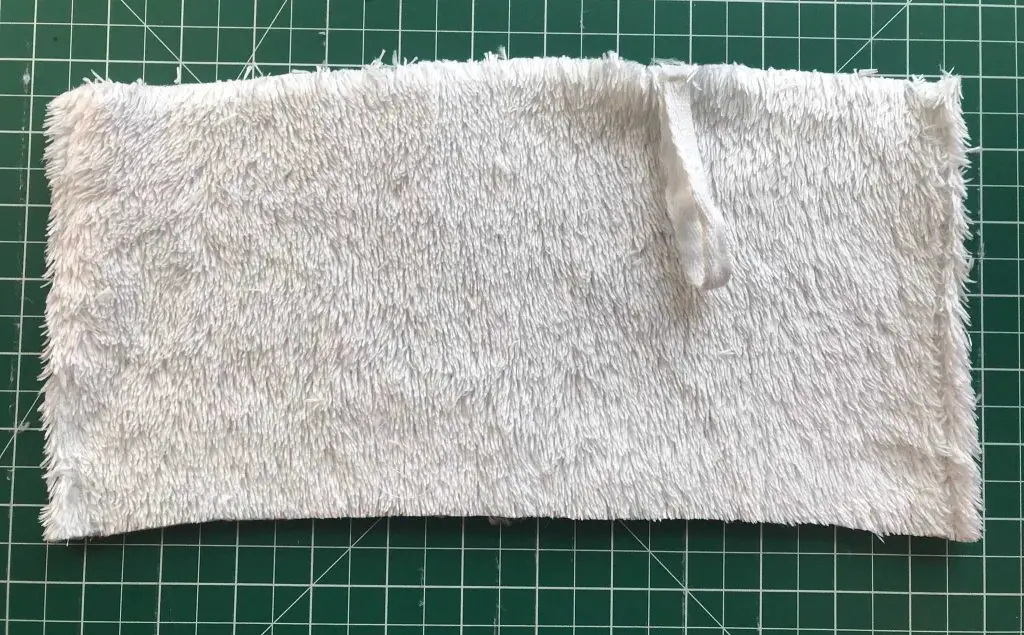 Fold the rectangle of fabric into thirds and pin it in place along the top and bottom. Sew along those seams carefully. You will have many layers of toweling and your sewing machine may struggle. It is worth using a strong needle and taking it slowly and carefully.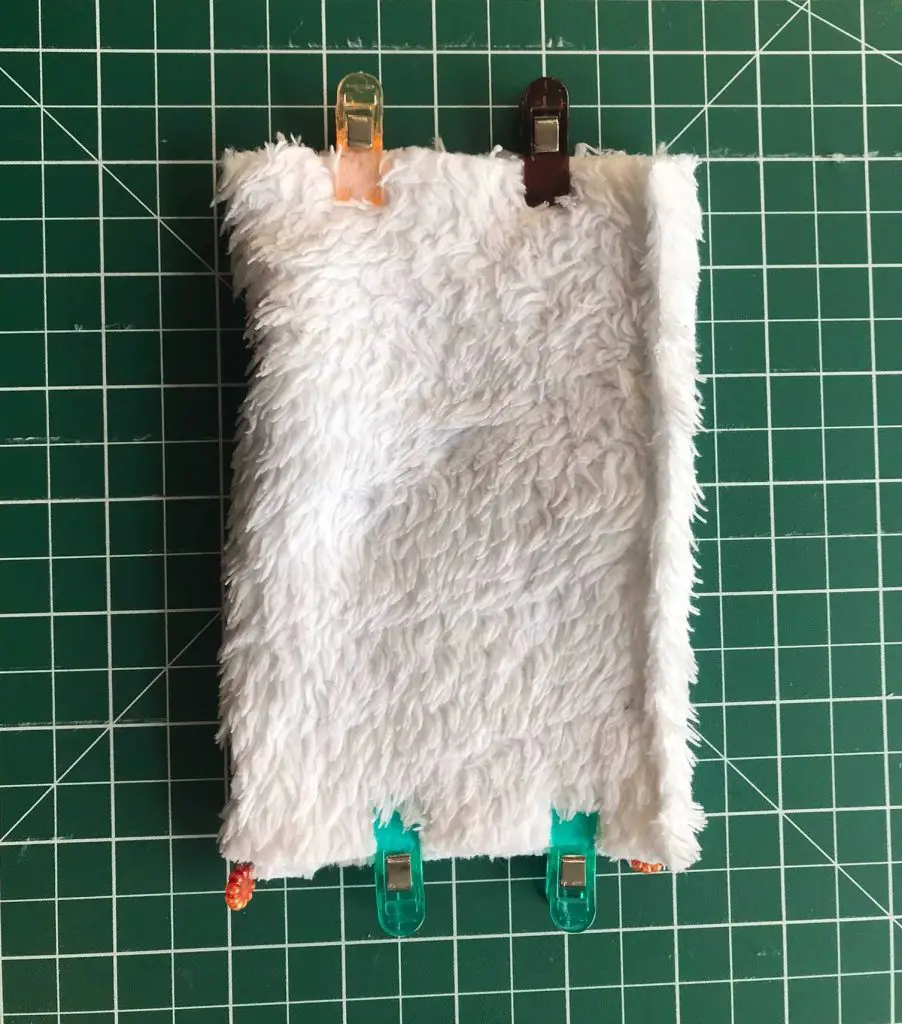 The only thing left to do is to turn your soap holder out to the right side. You should now have a soap holder pouch that you can feed the soap into and it will be held in by the 'envelope' layer that you sewed.

You are all ready to use your bar of soap holder! Or these make great gifts as part of a set for a special friend.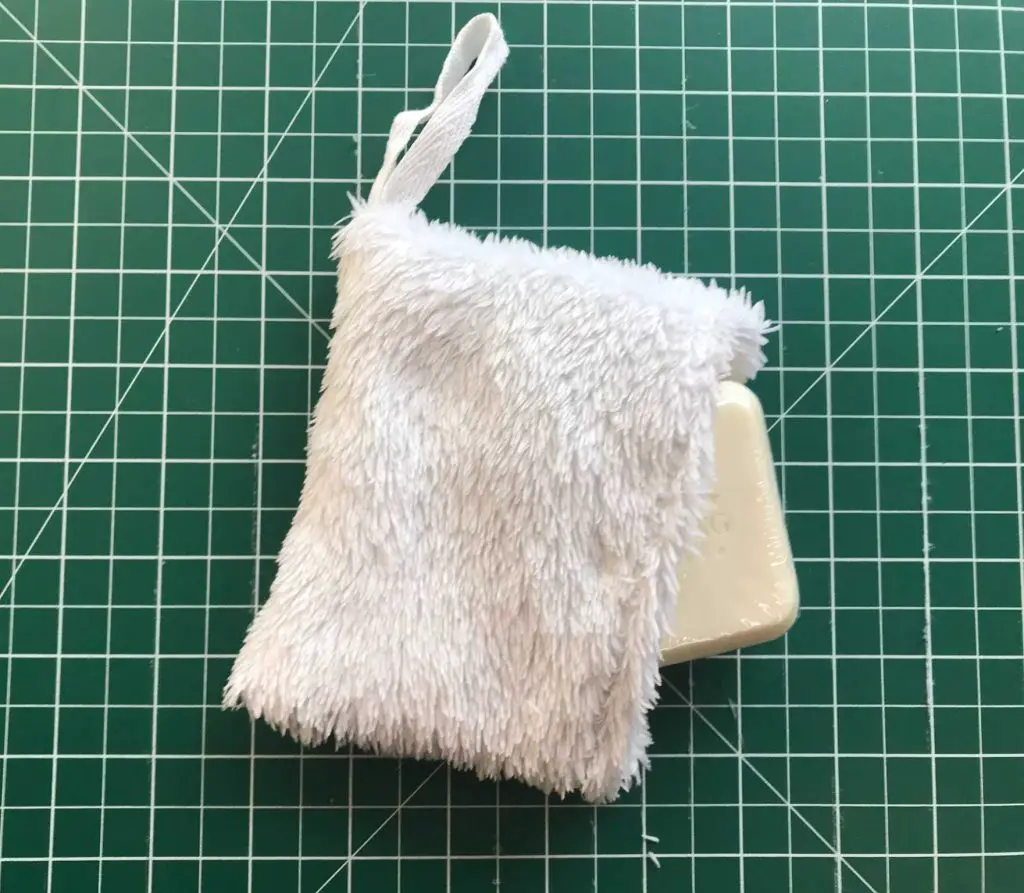 If you are looking for more ideas for environmentally friendly crafts then look no further than:
If you have any more great eco-sewing ideas then please share them with us in the comments section below.

Whatever you make next, enjoy your crafting and remember to pin this tutorial for later. You can also follow me on Pinterest as Christine's Crafts.