The Simplest Skirt Tutorial
As an Amazon Associate I earn from qualifying purchases
This skirt is so simple to make and is great for summer (or winter) depending on your choice of fabric. This tutorial makes a summer skirt but if you chose a thick fabric it would work just as well for winter. Great for kids skirts too. Just scale it down to fit! You only need basic sewing skills and away you go. No pattern needed!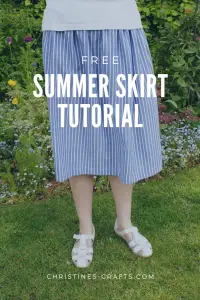 You Will Need:
Chosen fabric (I used a thin cotton similar to this one)
– 1m (1yd) for a narrow skirt
– 2m (2yd) for a fuller skirt
Elastic – 2cm (0.75″) wide and long enough to comfortably go around your waist and overlap
Matching thread
Sewing machine
This page contains affiliate links meaning I earn a commission if you use those links at no cost to you. I only recommend brands I use and trust.
Sew Your Side Seams
If you are making the narrower skirt simply fold your fabric in half along its length, right sides facing, and pin along the edge.
If you want a fuller skirt cut your 2m (2yd) of fabric in half and then pin the two pieces of fabric together along their length at either side.
Sew your seam(s) and then neaten them with a zig zag stitch. This will stop the seam fraying.
Sew Your Skirt Waistband
Along the top of your 'tube' of fabric fold and press a small hem, approximately 1cm (o.4″) wide. Make sure you turn it towards the wrong side of the fabric (towards the seam(s)).

Now fold your 'hem' over again and make sure you turn it far enough to take your elastic. In my case my 'hem' is 3.5cm (1.4″) wide to take the 2cm (0.75″) wide elastic. Press it.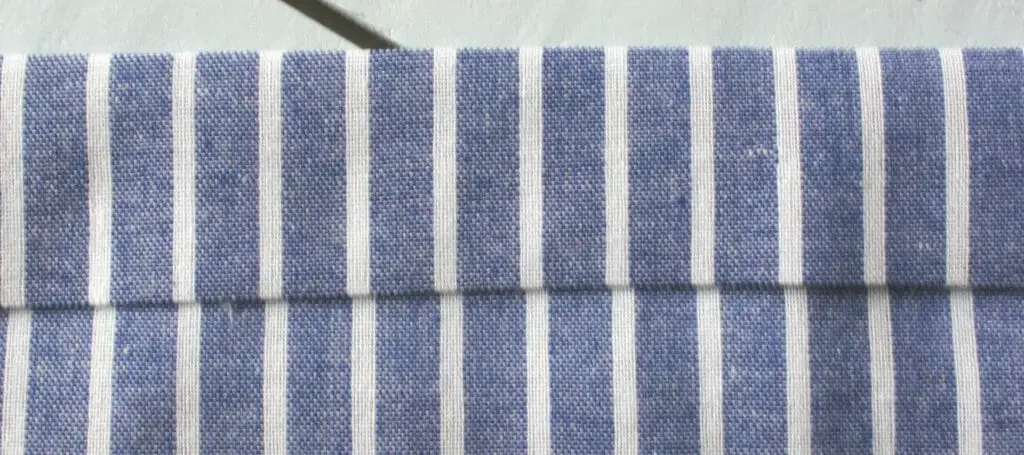 Sew along the edge of the hem to secure it and form a tube to take the elastic. Leave a gap at least 8cm (3″) wide to put the elastic through. I left it at the seam which will be at the back of the skirt.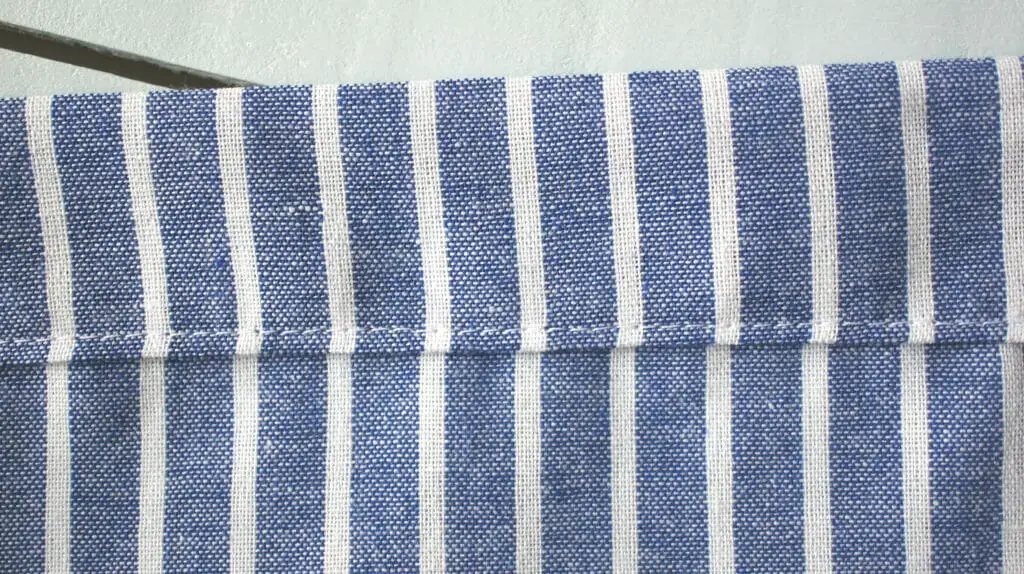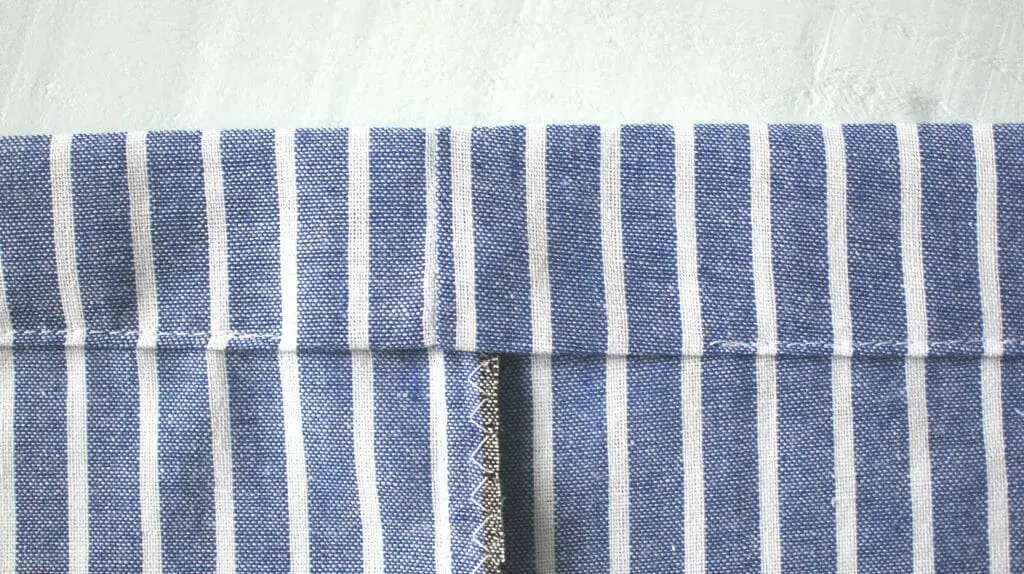 Add Your Elastic
Thread the elastic in through the tube. The easiest way is to attach a safety pin to the elastic first so that it is easy to feed. You can also use it to temporarily secure the elastic once it is all the way though.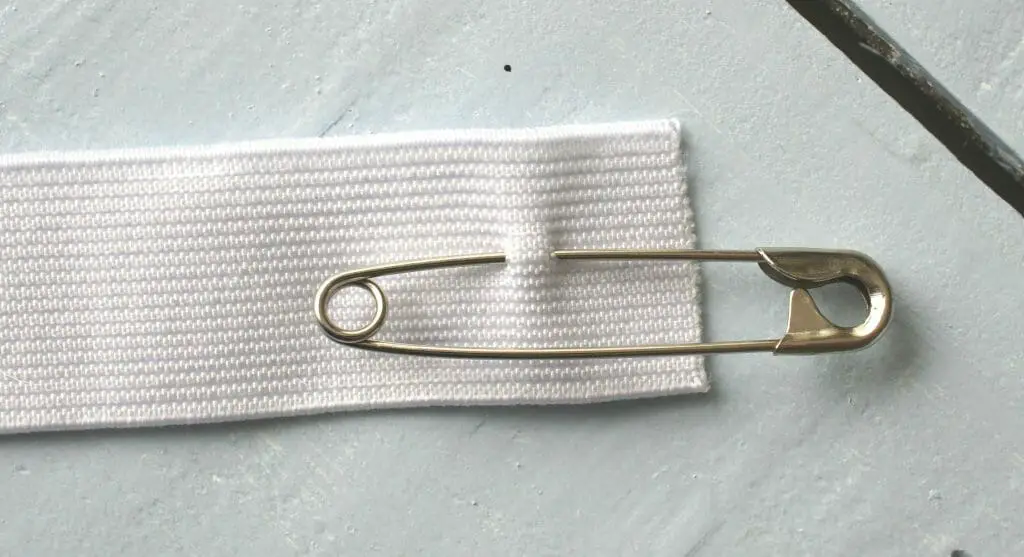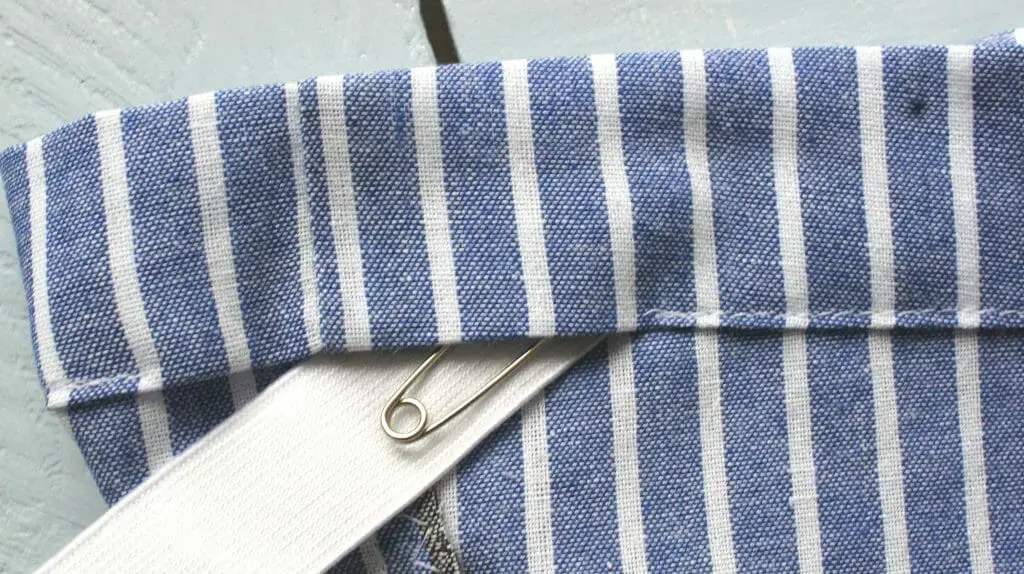 Once your elastic is through pull it to the correct size for your waist.
Make sure that the elastic is not twisted inside the tube before going any further. Secure the elastic using the safety pin. Check your skirt fits your waist by trying it on. Sew the ends of the elastic together securely so that they will not pull undone. Trim off any spare elastic.
Ensure the elastic is sitting neatly inside the 'hem' and sew up the gap in the seam.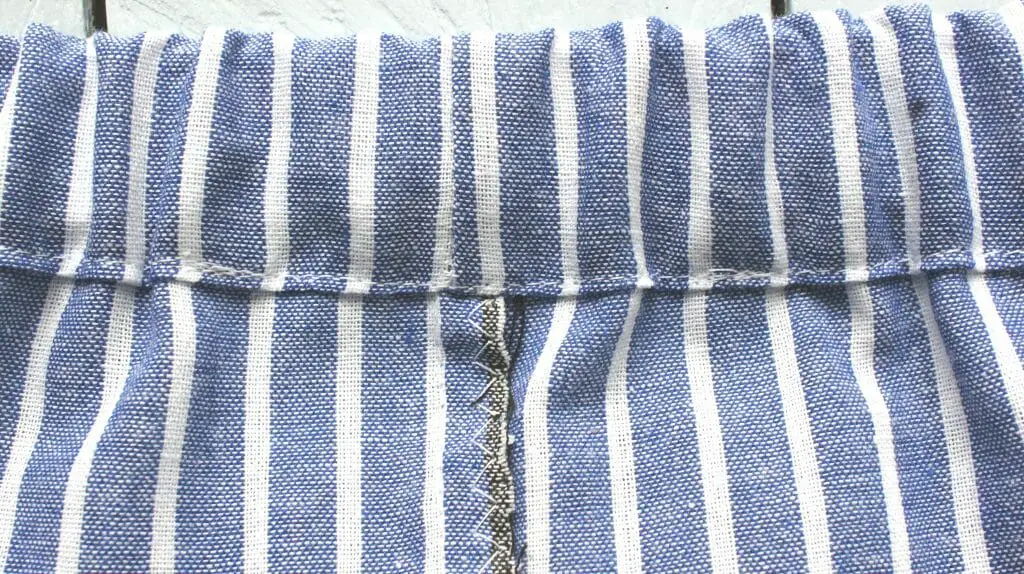 Sew Your Hem
All you need to do now is hem your skirt to your chosen length. Try your skirt on and decide on the length you want. Mark this length and take the skirt off. Measure the length of the skirt you want and turn up the hem to that length. The hem should be a double turn up on the wrong side of the fabric. Make sure it is level. If you have too much fabric then trim it down to a sensible amount for a hem, perhaps approximately 5cm (2″). Try it on again before you sew your hem!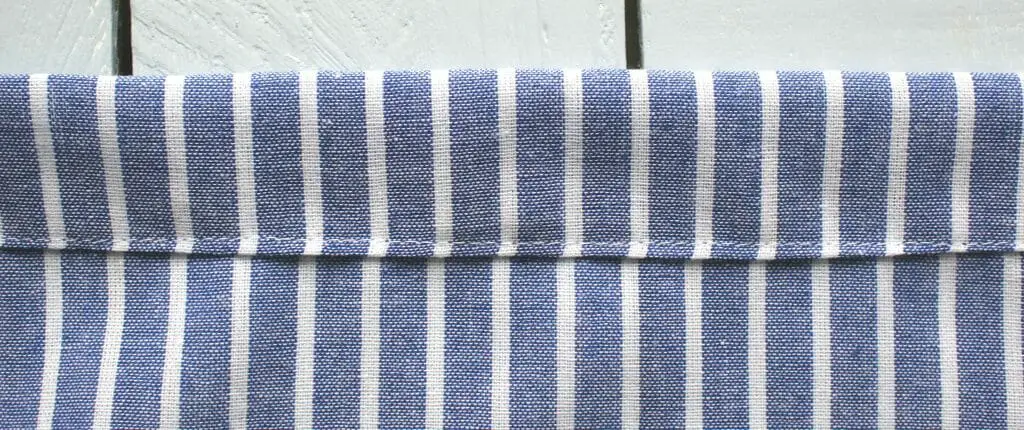 Summary
Well done! You now have a completed skirt in a very short space of time, an hour? These are great scaled down for kids as they are so quick and easy for them to put on and take off. You could make several in different fabrics to great effect.
If you love sewing then try some of my other tutorials:
Upstyle your Jeans with Buttons
Remember to pin or bookmark this tutorial so that you can find it later.
Please leave me comments in the section below and I will get back to you. I love hearing from you all.