How to Make Yarn Tassels the Easiest Way!
As an Amazon Associate I earn from qualifying purchases
Tassels can easily be made from yarn or embroidery thread and used in so many ways. What about as bookmark tassels, bag charms or keyrings or to embellish many other craft projects? Use Christmas colours and decorate your Christmas tree with them. Even make them in your school or college colours!

In this step by step tutorial you will see exactly how to do it and that they can be free if you have any scraps of yarn or embroidery thread that you no longer want. Great for beginners!

If you like watching a video then scroll down to the video instructions at the end of this tutorial.

This page contains affiliate links meaning I earn a little commission if you use those links at no cost to you. I only recommend brands I use and trust.
You will need:
Cardboard
Ruler
Needle or Crochet Hook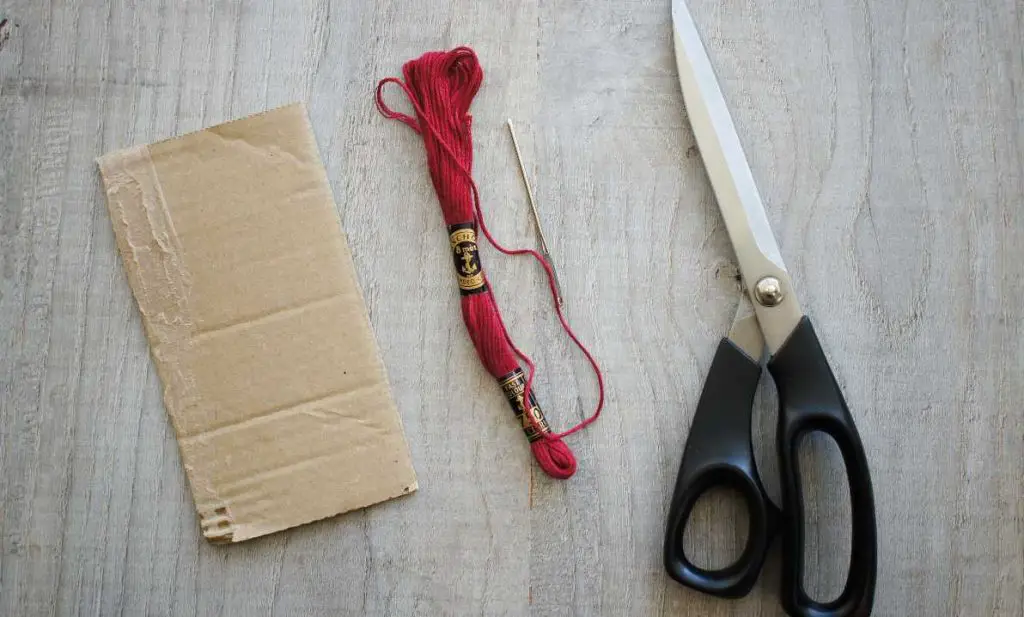 Prepare your Tassel Template
This is so easy to do! Simply find a piece of cardboard, from old delivery boxes is perfect, and cut it to the length that you want your tassel to be. For example I made this tassel 4″ long so my cardboard is 4″ long.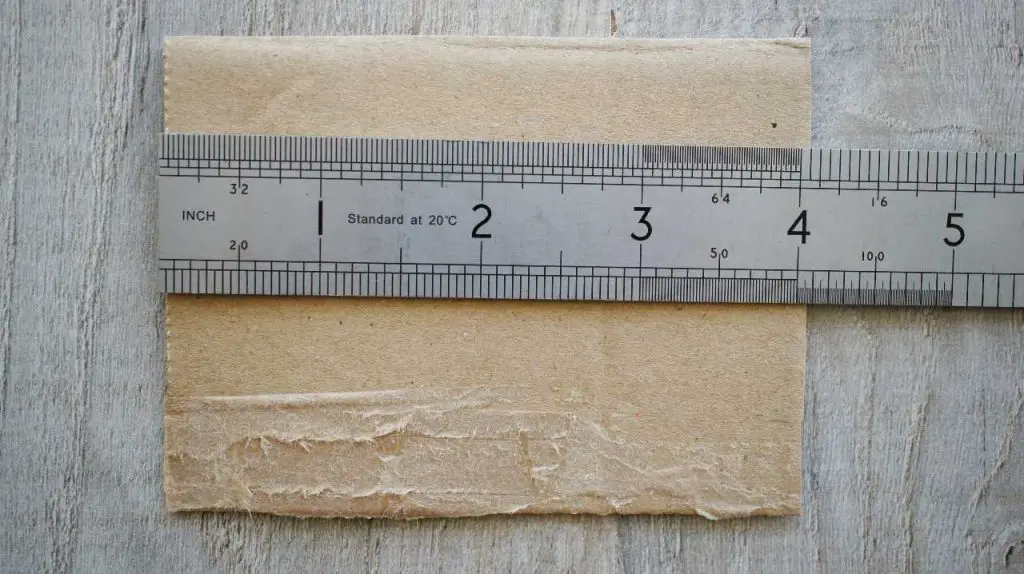 Wrap your Yarn
Cut a length of yarn that is twice as long as the hanging loop you want on your tassel. Place it along one end of your cardboard template.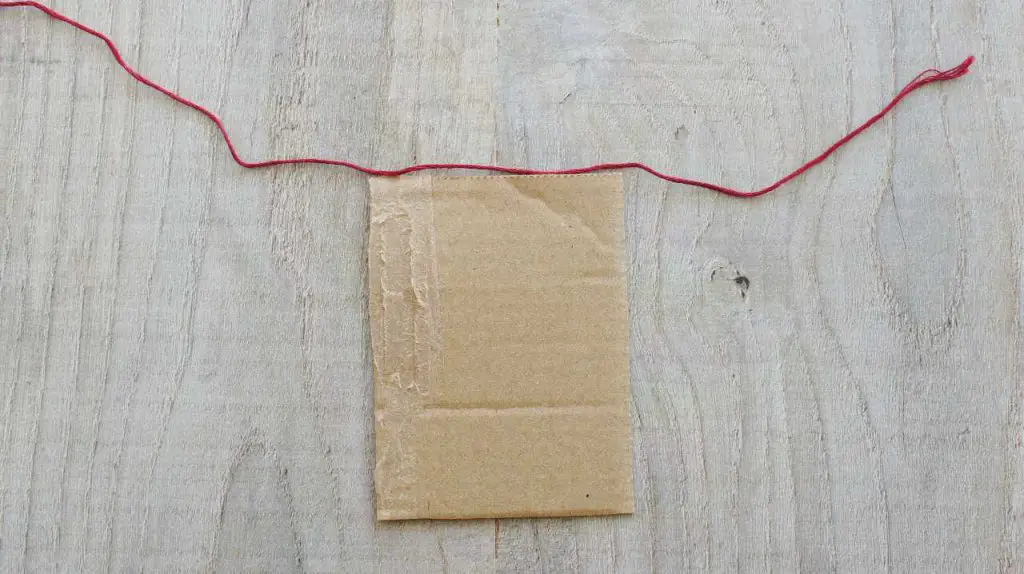 Take your yarn and wrap it around the cardboard template repeatedly until you are happy that your tassel is thick enough. Remember that it will be the thickness of the yarn on the front and back of your cardboard combined. Make sure that your hanging loop is held in place but does not get caught up in your wrapping.
Remove the Cardboard Template
Once you are happy that your tassel is thick enough, cut off the remaining yarn at the bottom of the tassel (away from the hanging loop).

Tie the hanging loop tightly around the yarn and secure it off using a suitable knot. I tend to simply use a reef knot.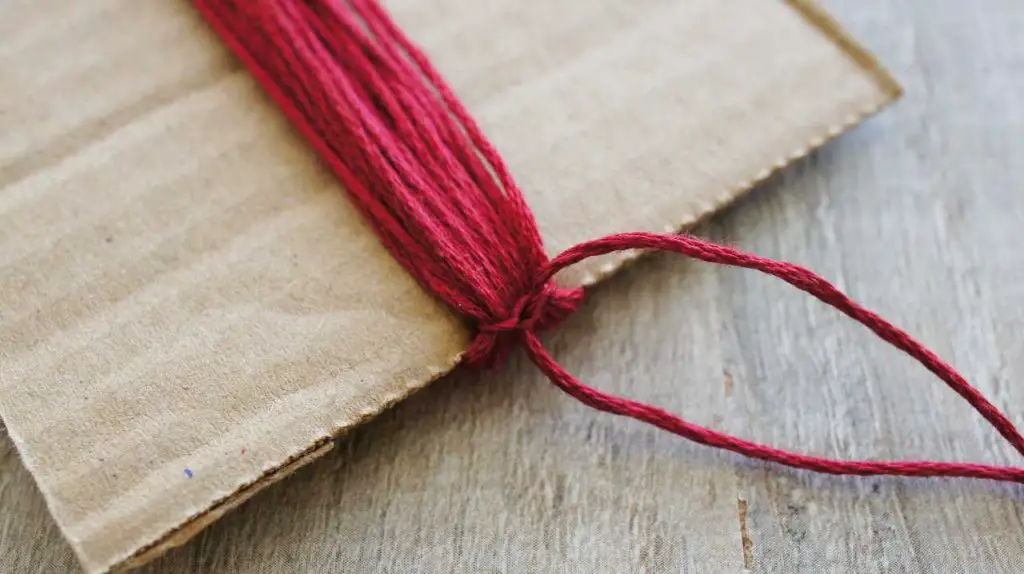 At the opposite end of the cardboard use your scissors to cut all the yarn loops so that you can easily remove the cardboard.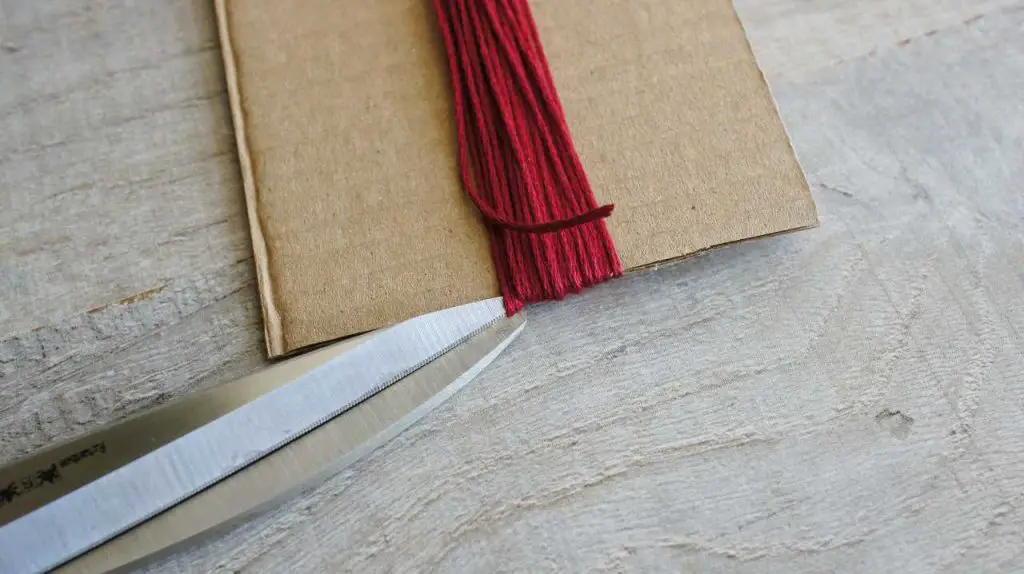 Complete your Tassel
Cut a length of yarn that is at least twice the length of your tassel. Decide where you would like to secure your tassel loop. Place the length of yarn you have cut on your table and place your tassel on top of it in the correct position.

Wrap your length of yarn around the tassel and tie it off.
The next thing to do is to make sure that the ends you have just tied off sit properly inside the tassel. Either thread them onto your needle and feed them through the tassel from the top to the bottom or use your crochet hook to pull them down from the top to the bottom. Both techniques work equally well.

All you have left to do is to trim up your lengths so that they are all equal and it looks tidy.
Tassels Video Instructions
Inspiration for your Tassels

Congratulations, you have completed your first tassel. It will be the first of many now you know how easy it is, I am sure. Try them out with different yarns and different sizes. You can even make tiny ones for earrings!
It is also worth trying combing the yarn after you have completed your tassel for a completely different effect. I love using them for bag charms as you saw at the beginning.

If you love crafts with yarn then check out some of my other tutorials:

How to Make Fabric Yarn out of any Fabric
Easy Woolly Hat Ornaments
How to Make Yarn Dolls
How to Make Pompoms with Yarn and Cardboard
Easy to Make Yarn Ball Ornaments

Please leave me a comment below and let me know what you use your tassels for. You may inspire another reader / crafter.