How to Make Fabric Yarn out of Any Fabric
As an Amazon Associate I earn from qualifying purchases
What is fabric yarn?
Fabric yarn is yarn that has been made out of fabric however it was made. There are lots of different methods used to make fabric yarn depending on what fabric you start with. In this tutorial we are going to address pretty much all scenarios. We will cover using up those fabric scraps you have and don't know what to do with, recycling a t shirt into yarn and using large pieces of fabric such as old sheets.
You can get different styles of fabric yarn and some are more suitable for fine projects than others. Generally fabric yarn is chunky and can have fraying edges so you need to consider what you are going to do with it before you start.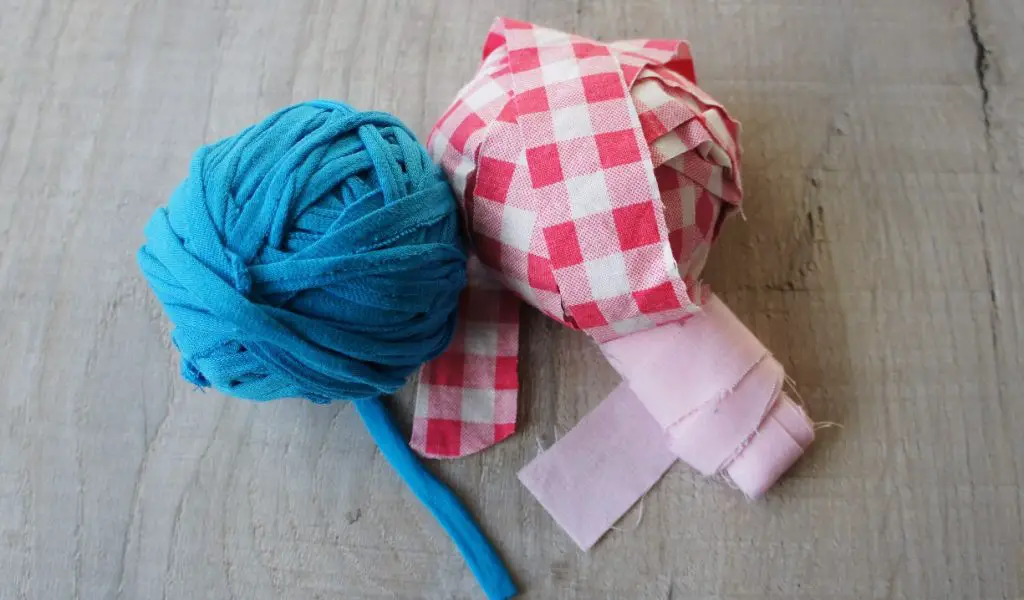 This page contains affiliate links meaning I earn a small commission if you use those links at no cost to you. I only recommend brands I use and trust.
What can you use fabric yarn for?
Generally fabric yarn can be used in any craft project that traditional yarn can be used in. For example you can use fabric yarn in crocheting, knitting and weaving.
As it is often chunky it lends itself to larger projects like baskets and rugs however the smoother t shirt yarn can be successfully used for many clothing projects.
It is also often used in locker hooking and rug making of various kinds where the variability in texture is often seen as an attribute rather than a deficiency. Think mixed media projects!
Can I buy fabric yarn?
Yes, you can buy fabric yarn if you prefer but obviously it is more expensive than making some for free out of old t shirts or bedding. However if your project requires a very uniform yarn then it can be a sensible option.
Here are various fabric yarns available through Amazon to give you an idea of what you might be able to buy. Note that you can buy t-shirt style yarn as well as strip yarn.
How to make Fabric Yarn from Large Pieces of Fabric
Firstly I am going to cover making yarn out of a large piece of fabric that you have bought or got left over from a project. You can also use old sheets which are great for this. You will end up with strip yarn unless you use a knit fabric similar to t-shirt fabric.
The resulting yarn is a long continuous length without joins so it is great if quality of yarn is important to you. How accurately you cut your fabric will determine how consistent your resulting yarn is.
I have made a video showing you exactly how to achieve a continuous length so here it is for you to watch.
The only thing I would add is that it can be nice to 'round off' the ends of your yarn whenever you turn and change direction. Depending on your fabric these sections can be a little bulky.
How to Make Yarn from Scraps of Fabric
Now, most crafters I know end up with a box (or drawer) of scraps of fabric. They have no idea what to do with them but don't want to throw them away in case they come in useful for something. Does this sound like you? Then maybe this is the use you have been looking for.
Obviously the yarn that you make will have a lot of joins in it so will not be as smooth as continuous yarn but there is a great method for joining that is quick and produces very little bulk. There are other methods but I am just going to show you one today.
I will show you step by step how to join your scraps but if you want to see how I do it then scroll down to the video showing you.
You start by cutting your yarn into strips as wide as you would like your yarn. I recommend making them somewhere between 0.5″ and 1″. Any narrower and they will tend to tear.
Then take one end of 2 separate strips and make a small snip in each. About 0.5″ long is enough. You can see on the picture that the cut is along the strip and makes a small hole. You can make this hole by folding the end of the strip over and snipping the end.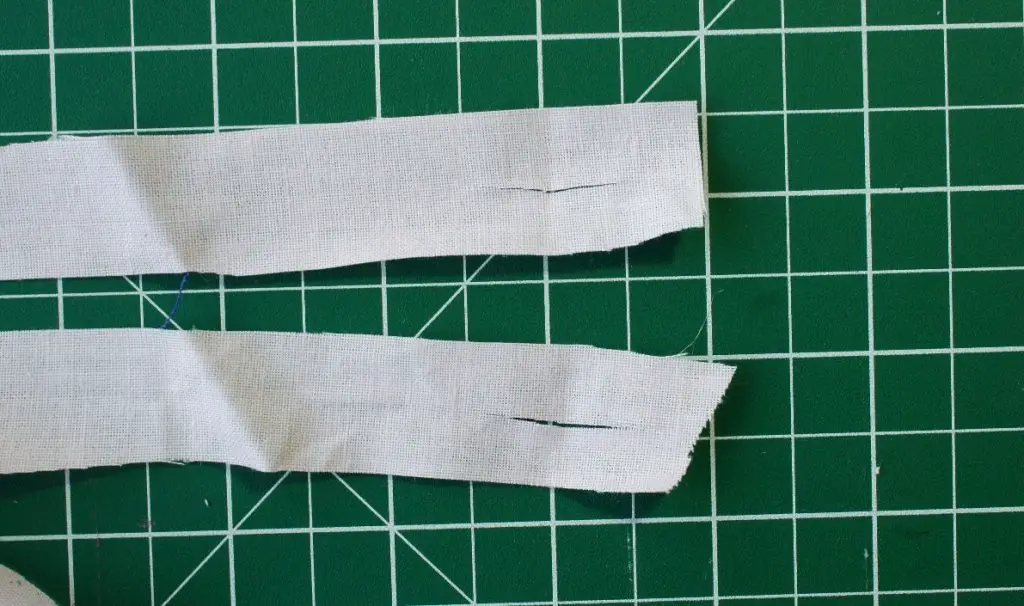 Now take one strip and feed the end of it through the hole in the other strip. Feed a few inches through.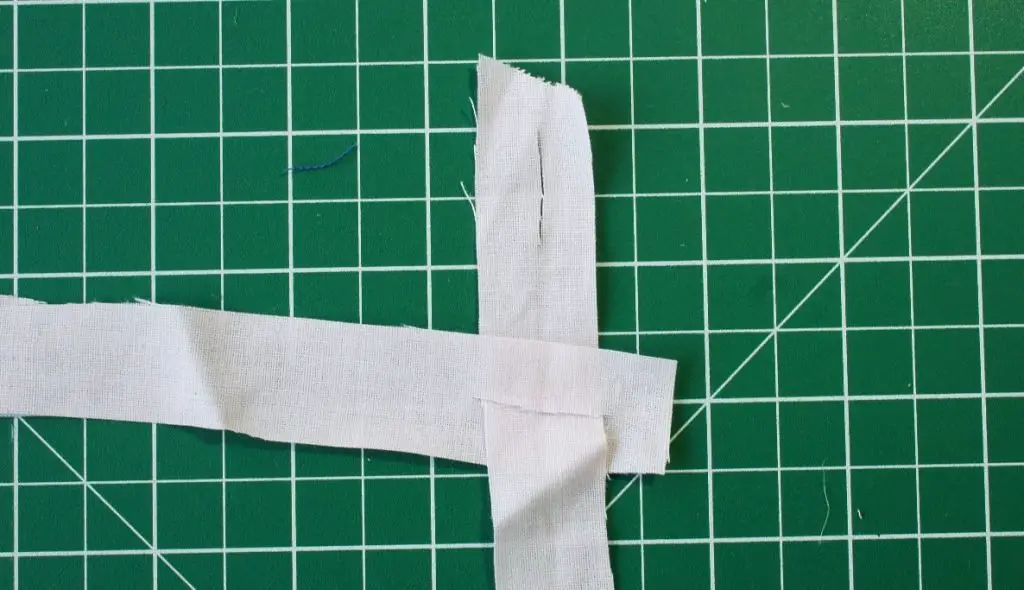 Now take the other end of the strip that you fed through the hole and feed it through the hole in itself. This is difficult to write out but I think that it is clear in the picture. If not, let me know in the comments below and I will have another go at explaining.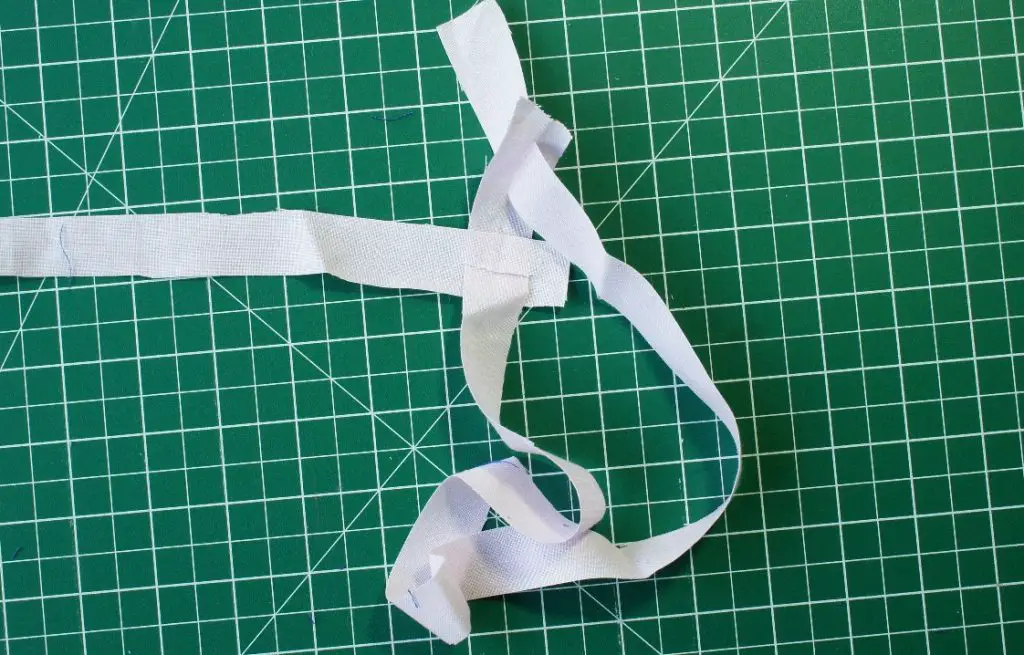 Now pull the 2 strips of fabric so that the loop pulls tight. This will attach the two strips of fabric together.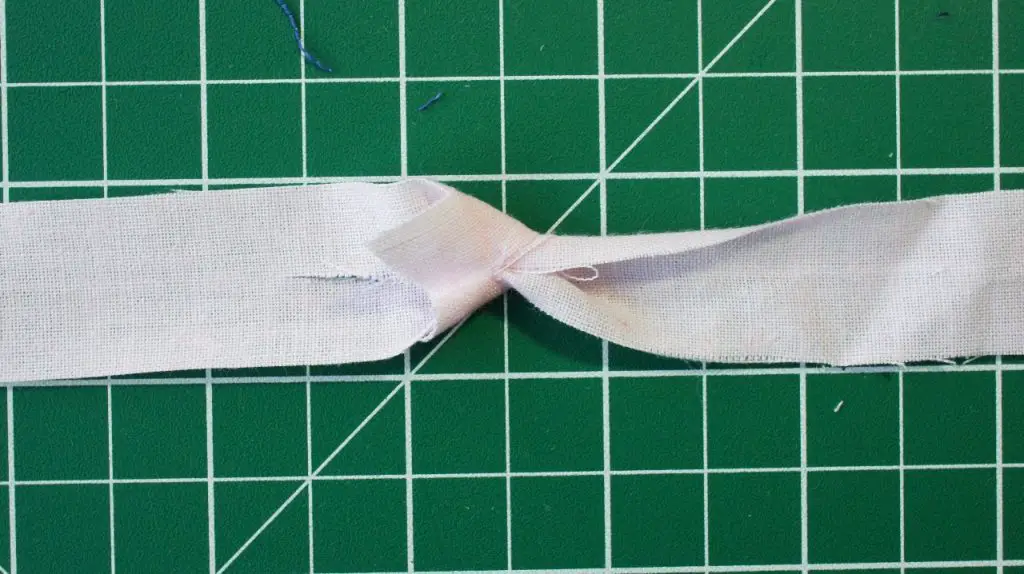 Now repeat for all your fabric strips adding one to the end of the ones that you have already joined. You will quickly have a long length of fabric yarn.
Obviously you can get as creative as you like here and make very exciting yarn that changes colour and or texture depending on what fabric you have available.
You can also use this method to join continuous or t-shirt yarn when you need to but you will not have as many joins.
This video will show you how to make yarn from fabric scraps.
How to Make T-Shirt Yarn
You can make t-shirt yarn using the same basic technique as for continuous yarn above. However you now have a tube to start with rather than a length of yarn. As a result I have made another video showing you how to get the most yarn out of a t-shirt.
T-shirt yarn is great because the fabric is slightly stretchy as it is knitted. If you pull the yarn as you roll it up into a ball it rolls up and forms a great, easy to use yarn.
It is more like traditional yarn than the strips of fabric produced by craft cottons, etc.
Summary
So, now you can make fabric yarn from pretty much any fabric you have. I recommend that you experiment as I have found that different fabrics give really different effects.
If you have any questions then just ask away in the comments section below and if you like the videos then please subscribe to my YouTube channel to see more.
If you are looking for more craft ideas then take a look at some other tutorials on my blog such as:
Crochet a Round Rug Using Old T-shirts
5 Face Mask Tutorials – all tried and tested
How to make Yarn Ball Ornaments
Please leave me your ideas for fabric yarn in the comments section below.