How to Make Super Quick and Easy Yoyo Flowers (for all your craft projects)
As an Amazon Associate I earn from qualifying purchases
Yoyo flowers are such a cute, quick and easy way to use up fabric scraps to embellish your great craft projects. They are really, really quick to make and easy for everyone including beginners. They are great for older kids to make too. Sometimes they are known as Suffolk puffs depending where in the world you are but they are all the same thing.

Embellish your clothes, bags, quilts, hair accessories, paperclips, etc with them. Add buttons for even more detail. Perhaps layer them up for multi-level flowers – get creative!

Once you start making them you may not know when to stop. They are so enjoyable!

If you like to watch a video tutorial then scroll down to the bottom of the written instructions for a 60 second video tutorial!
You will need
Cut out your Circle
You will need a circle of your fabric. You can draw round anything you have so no pattern needed. If you prefer you can download a printable template here for circles from 2″ to 6″.

To give you an idea, here are the size of yoyo flower you will get for each size of circle in inches:
| | |
| --- | --- |
| Circle Size | Yoyo Flower Size |
| 2″ | 3/4″ |
| 3″ | 1 1/4″ |
| 4″ | 1 3/4″ |
| 5″ | 2 1/4″ |
| 6″ | 2 3/4″ |
Simply place your 'template' onto your fabric and draw round it. Then cut it out. Repeat for as many flowers as you want to make, You need one circle for each one.
Sew your Yoyo Flower
Take a needle and thread and put a knot into one end of the thread. Now sew a small hem around the outer edge of the circle onto the wrong side using a simple running stitch. I suggest approximately 1/4″ is enough but you can use a larger or smaller hem (experiment).

Do not finish off your thread!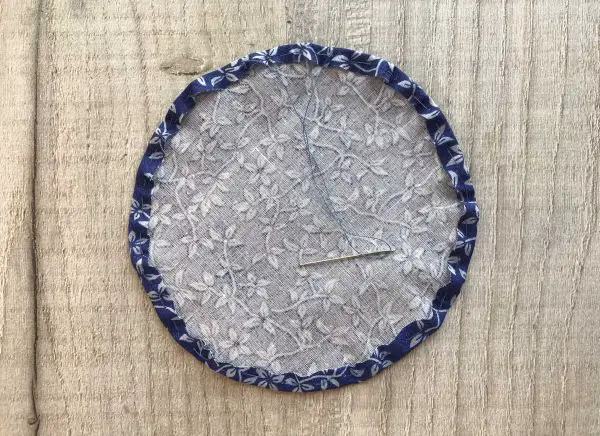 Now pull the thread so that you draw up the hem and form a little 'bag' with the circle of fabric. You want this to be tight. Then finish of your thread with a couple of knotting stitches. Make sure it is secure.

If you want to sew your flower onto something (or a button to it) then do not cut your thread. Leave it attached and use it to sew it to your project.

Then flatten the 'bag' to form a circle with your gathered edge in the centre on the top. You can adjust the folds until you are happy with them.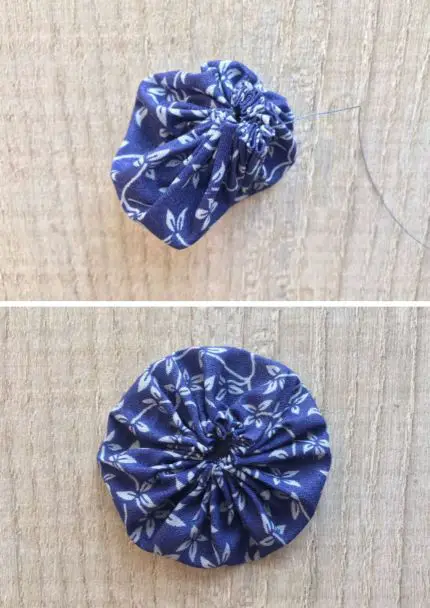 Well done – you now have a completed yoyo flower but don't stop there!
Yoyo Flowers Video Tutorial
Uses for your Yoyo Flowers (Suffolk Puffs)
You can use your yoyo flowers on anything you like but here are a few ideas to get you started.

What about brightening up your grocery bags with rows of them or indeed a flower pattern?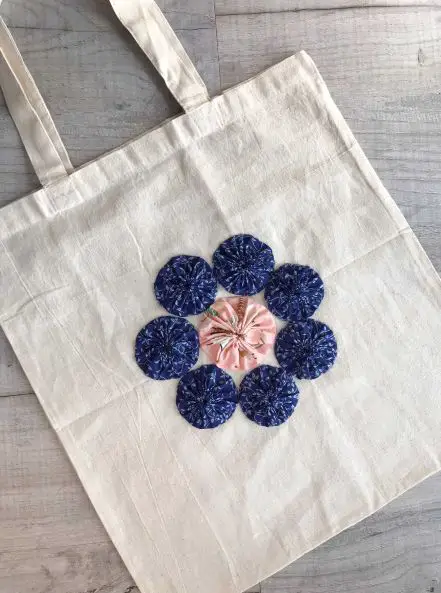 Or how about some hair slides or paperclips?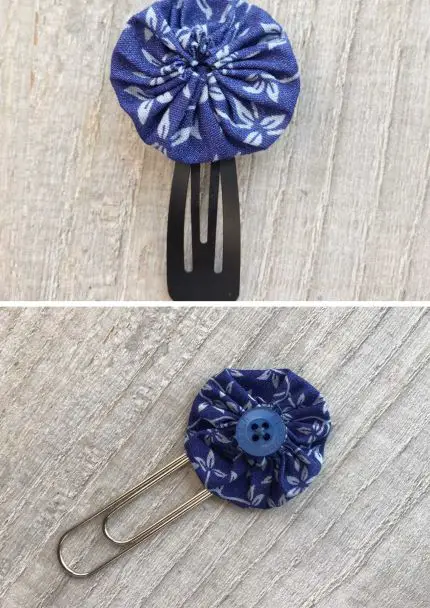 I haven't done it myself but lots of people us them on cushions and quilts in large quantities and often of varying sizes. They can look amazing.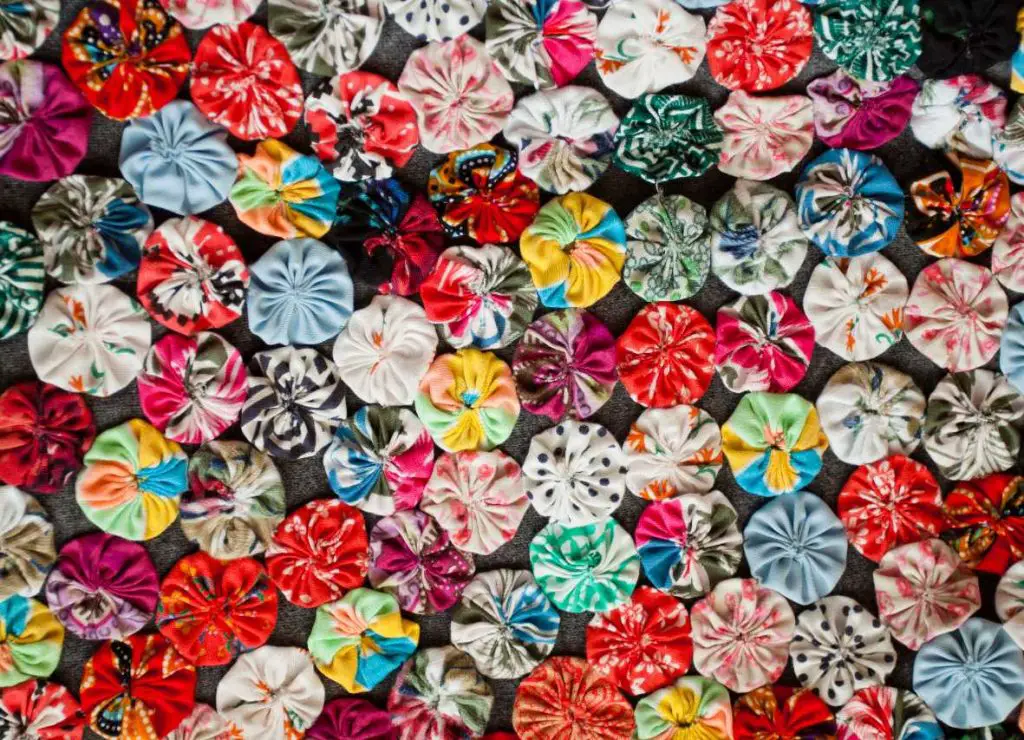 So what next? How about one of these projects?
Let me know in the comments below what you do with yours! We may all get some inspiration!