Tealight Holders made quickly and easily
As an Amazon Associate I earn from qualifying purchases
I wanted to make some quick and easy gifts to give friends and family at Christmas. Tealight holders seemed like a good idea. These were very quick and easy to make. I actually made quite a few in the end and still have some of them! As you can see, my ribbons are a bit wobbly. Remember that the glasses are small and the wobbles are hidden in the overall effect. If you have a steady hand yours may be perfectly level.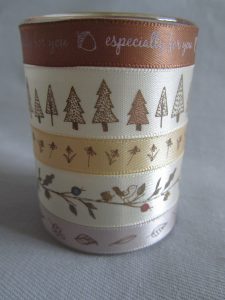 I used:
8 Shot glasses I purchased from a charity shop for £1
Festive ribbon I purchased for £1
Double sided sticky tape
Vanilla Scented Tealights (you could use battery ones to avoid a fire hazard)
I took each glass in turn and wrapped double sided sticky tape around the glass. I started at the bottom and working all the way to the top. Then I peeled the protective paper off a couple of 'rounds' at the bottom of the glass and carefully attached a layer of ribbon. Once I had got all the way around I cut off the ribbon. I made sure the end was stuck down. I repeated this process all the way up the glass.
Once I got to the top I decided to cover the back of the glass with a strip of ribbon running up the glass. This was where all the ribbons finished. This covered all the raw edges and made the whole thing a lot tidier. I completed them by including a very nice vanilla scented tealight.
On the whole I was really pleased with the finished articles and they were well received by my friends and family. If I make them again I will probably try some delicate organza ribbon in bright colours to maximise the light effect when they are lit. However they made very reasonably priced gifts that looked pretty despite using inexpensive ribbon.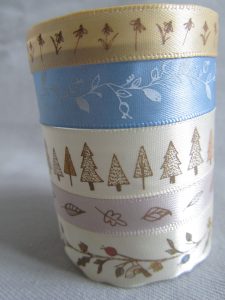 If you enjoy crafting your own items try out these other tutorials on my website:
Make your own flowers from old magazines
Remember to pin this article for later. As you can see I have made some with organza ribbon for Christmas and used battery powered tealights.