French Knitting Nancy – Make your own
As an Amazon Associate I earn from qualifying purchases
This tutorial shows you how to make your own French Knitting Nancy for next to nothing. It is a great craft activity for kids groups and organisations as you do not need many items. They are quick and easy to make and kids can learn a new skill using old leftover bits of yarn. Equally well, you can use one of these to make many fine items for all ages!
If you want fine knitting then simply use a narrower tube (old wooden cotton bobbins are ideal).
This page contains affiliate links meaning I earn a small commission if you use those links at no cost to you. I only recommend brands I use and trust.
You will need:
Cardboard tube insert from a toilet roll (or similar)
4 Craft sticks (popsicle/lollipop sticks)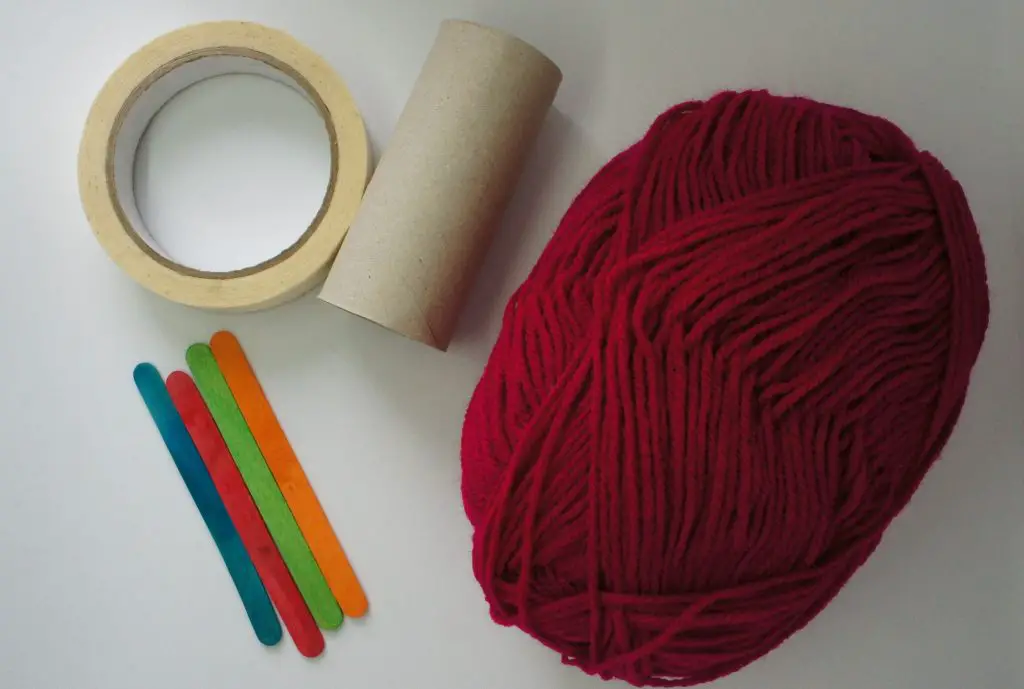 Step 1: Paint your tube
You will see from the pictures that I chose to spray paint my cardboard tube gold. This is not an essential step. I just had the paint and thought that it would brighten things up a bit! If you are painting your cardboard tube, that is the first thing to do.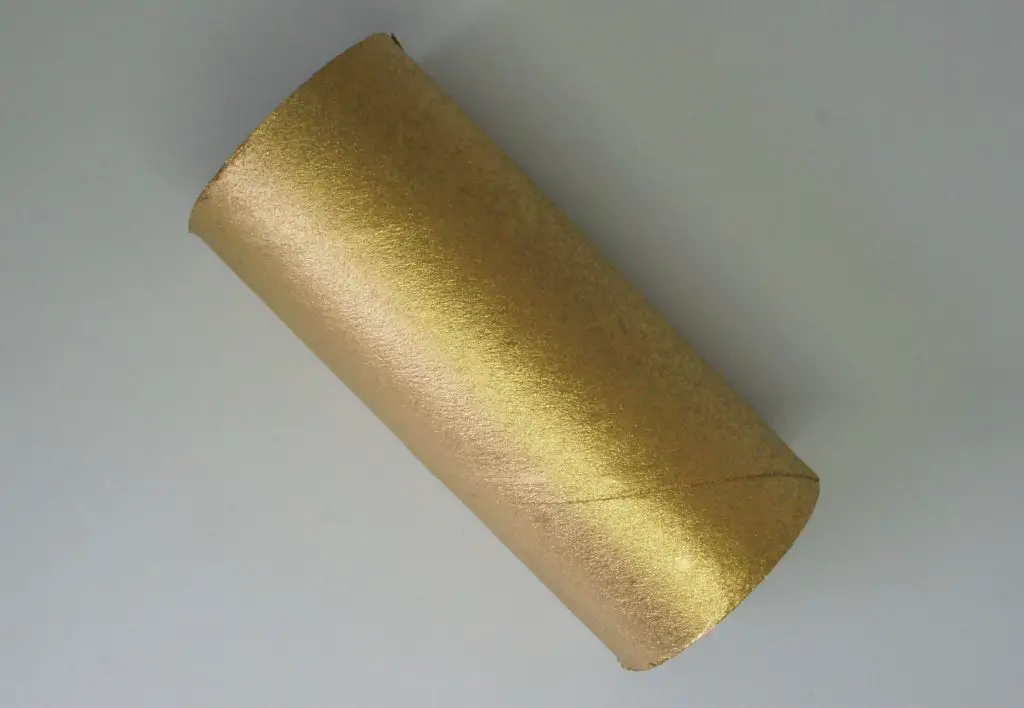 Step 2: Apply Popsicle Sticks to Tube
Position the 4 craft sticks around the tube so that they are at 90° to each other and sticking out above the tube by approximately 2cm (3/4″). This is not an exact figure but make sure they are all close to the same. I chose to glue mine in place so that they did not move whilst I applied the tape. I also used 4 different colours as I find it makes it easier when using the Nancy, as you will see in my next post 'How to French Knit'. Do not worry if yours are all the same colour.
Wrap tape around the tube (and craft sticks) in 3 places. Make sure one strip is at the top of the tube and one strip is at the bottom of the craft sticks. The other strip should be in between those two. This will prevent the sticks from getting caught and pulled off the tube.
You now have a completed French Knitting Nancy.
It is as simple as that! Next week I will post how to do French Knitting on your Nancy! You can use it to make various projects. Let me know in the comments section below if you have any great suggestions.
If you are looking for some other great craft ideas try:
Make your own silk ball flowers
Paper flowers from old magazines
Make a fully lined bag with basic sewing skills
How to cast on and knit on your Nancy
8 Spooky and Fun Halloween Craft Ideas for Kids
Remember to pin this tutorial on Pinterest for later.