Folded Book Christmas Tree
As an Amazon Associate I earn from qualifying purchases
This folded book Christmas tree is so easy to make and you do not need to buy anything! You just need an old paperback book! No special skills or tools required! Once you get going it does not take long either. You can easily make a tree in less than 30 minutes. Then you can leave it as it is or, as in my case, decorate it a little.
If you like to watch a craft project then scroll down to the video instructions at the end of the written tutorial.
You Will Need: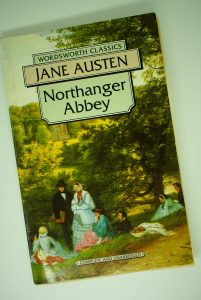 A paperback book of approximately 150 pages with the pages glued together at the spine.
If you want to decorate it like mine you will also need some gold spray paint.
Step 1: Remove Cover
Take your book and remove the cover. If you want to you can remove further pages if you are not happy with their 'look'. I removed the first few pages of my book as they had very few words on them.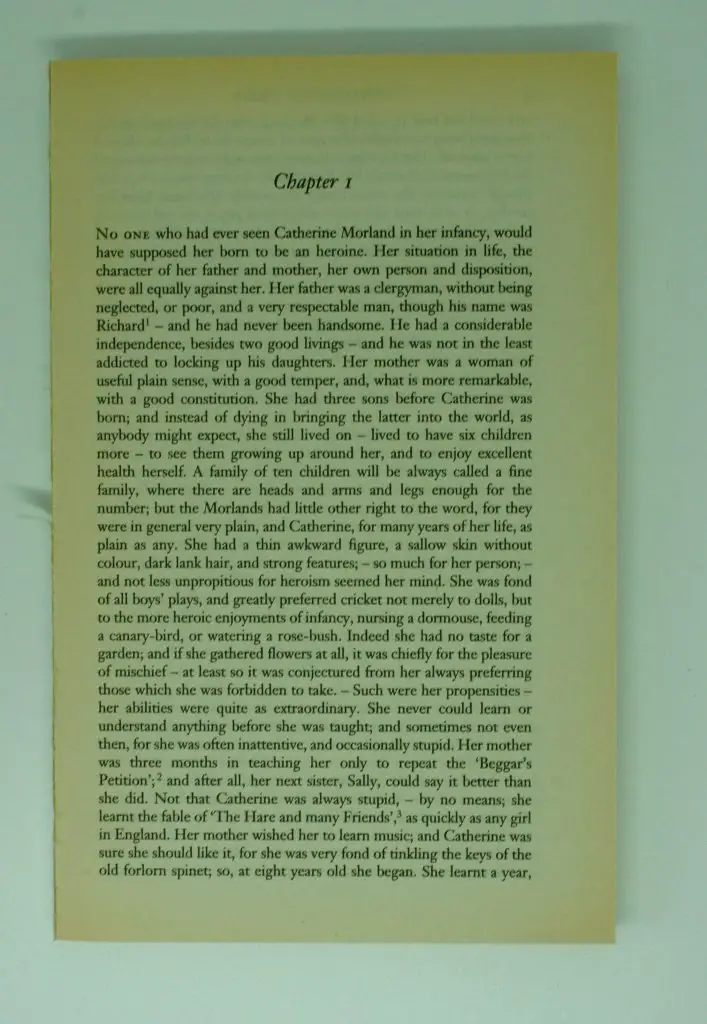 Step 2: Fold each page
Take just the first page and fold the top right corner down onto the spine of the book as shown below.
Now fold the same sheet again in the same direction so that the outer edge of the sheet lines up with the spine of the book as shown below.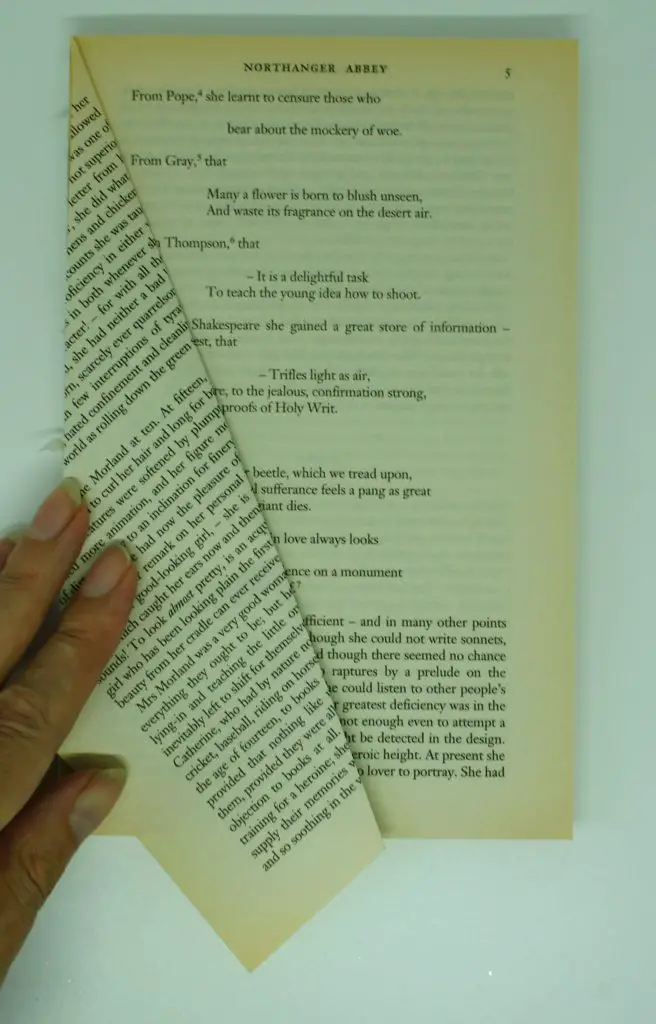 Now you need to turn that page as if it were still a book. Then turn the bottom of the page (that sticks out below the book) up inside the folds of the page. I have taken two photographs to show this.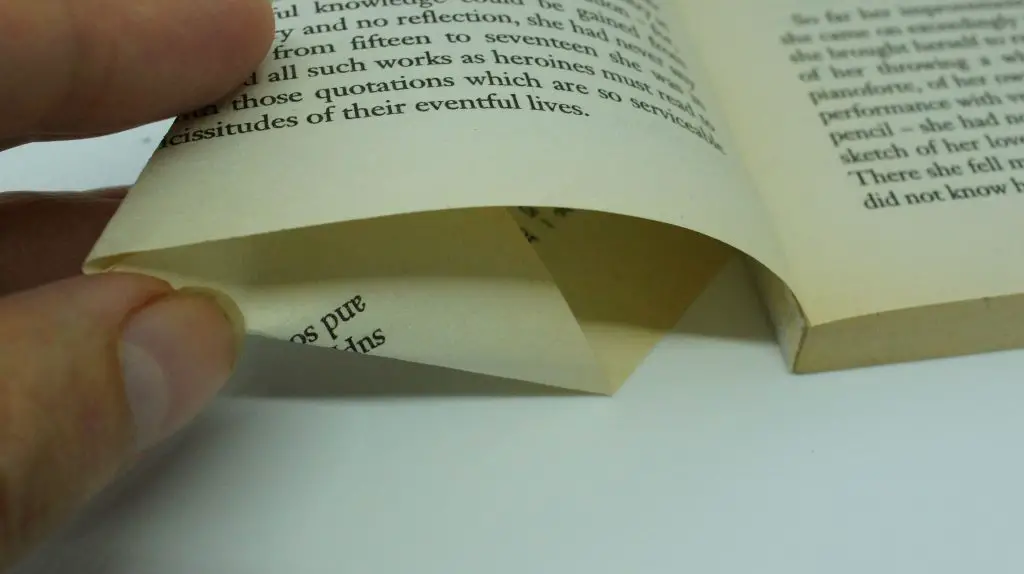 Now the bottom of the folded page should line up perfectly with the bottom of the book. Now simply repeat this step with all the pages. It will get tricky as you progress through the book but keep making sure that you get your folds to the spine of the book.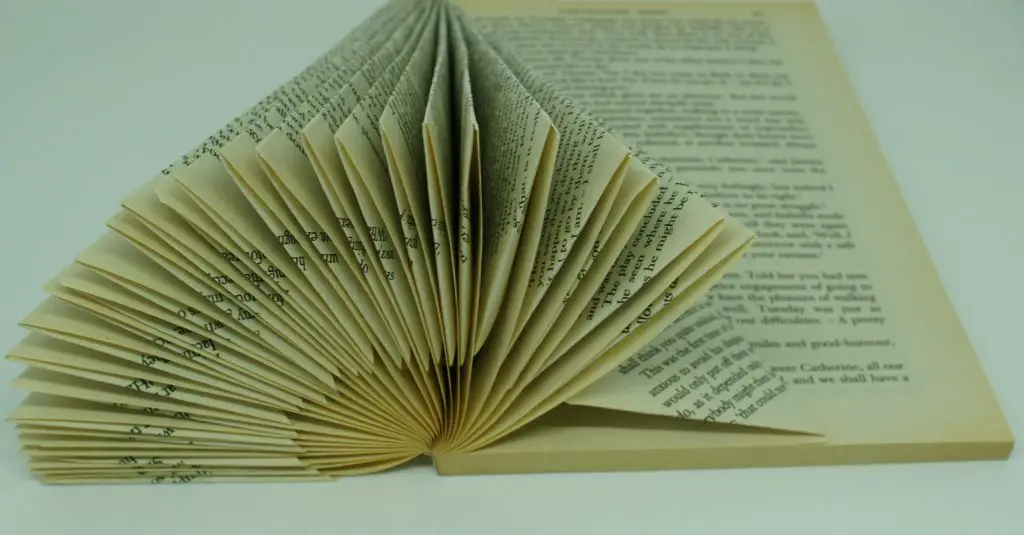 Step 3: Decorate your tree
Once all the pages have been folded you will have your Christmas tree!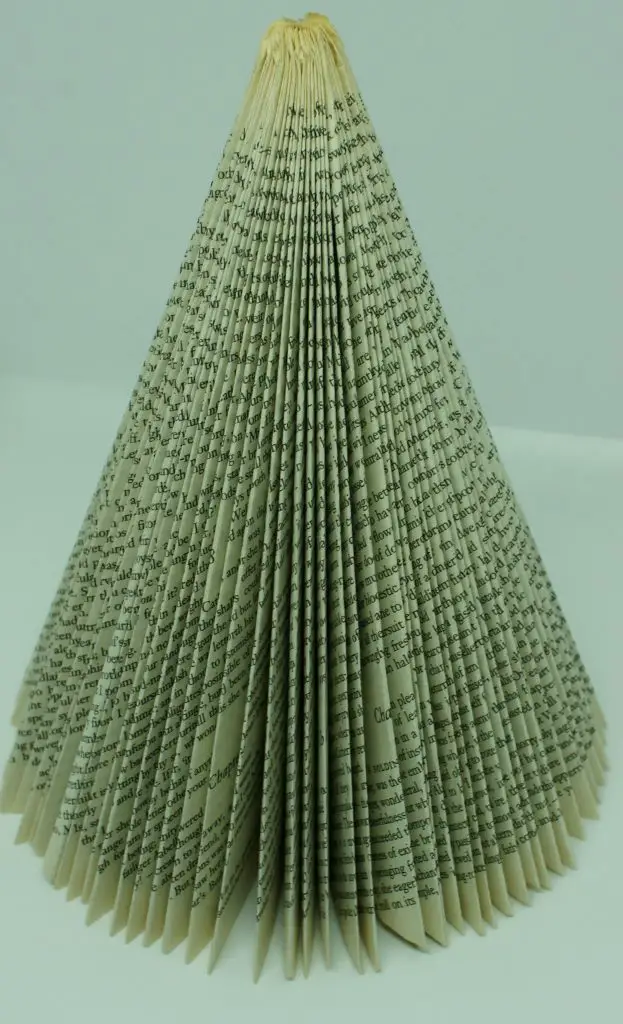 If you want to decorate it now is the time. I spray painted mine with gold paint. You can still see the words on the book pages but it looks more festive and shiny.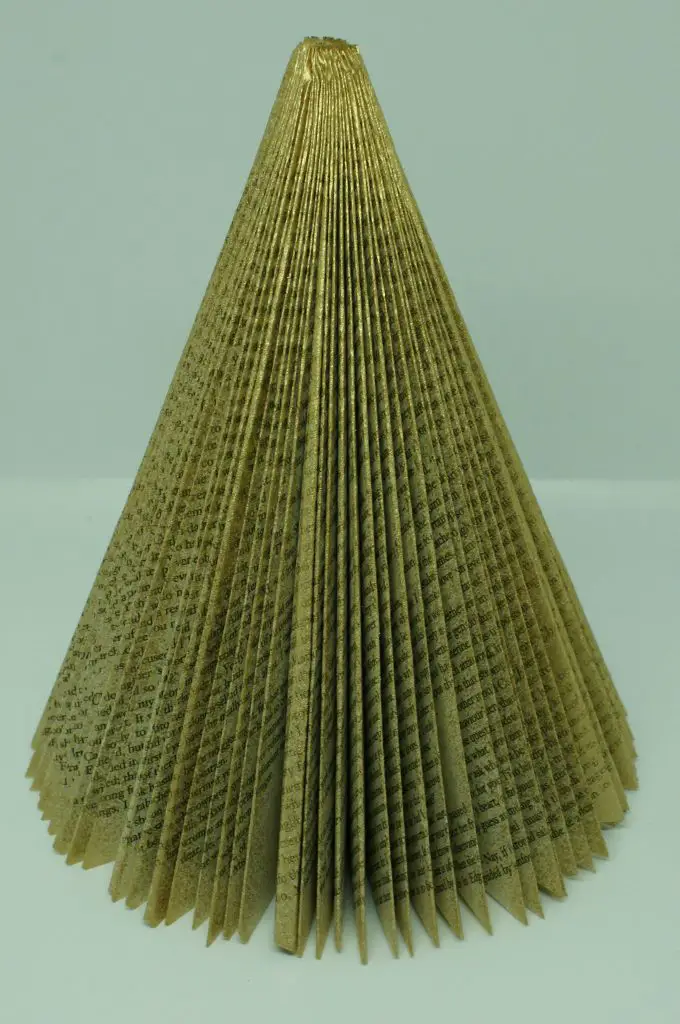 Video Instructions
Summary and Further Edits
I then decided that it needed a star so I made one from one of the pages that I had removed from the start of the book. I followed this tutorial at https://www.homemade-gifts-made-easy.com/5-pointed-origami-star.html to make a  5 pointed origami star. There are written instructions and a video tutorial. They are really easy to follow. 
Then I spray painted the star gold to match and glued it onto the top of the tree.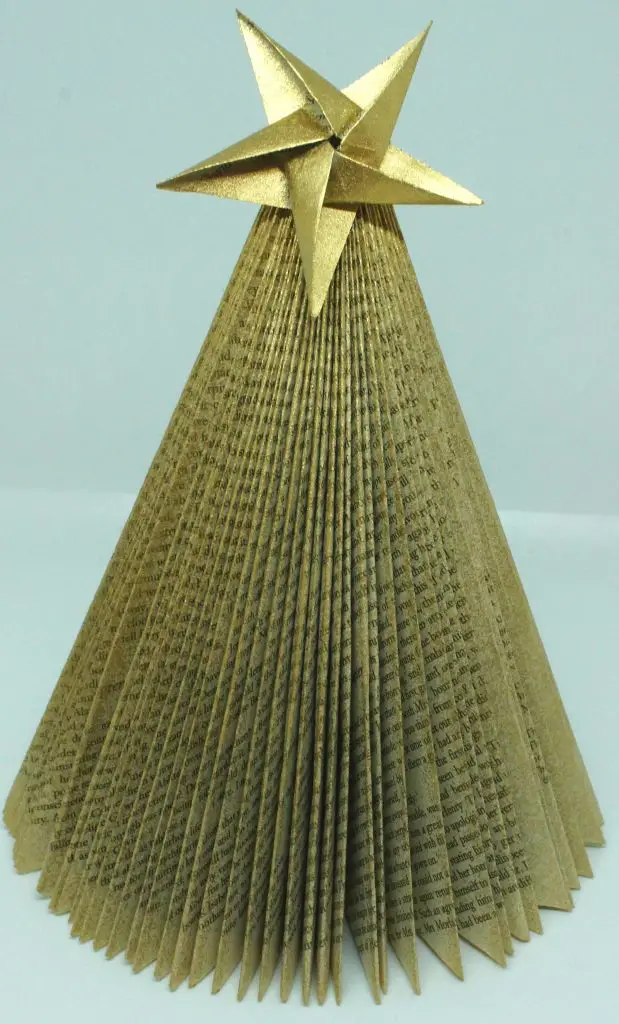 So now you have a beautiful folded book Christmas tree that would be great to use as a table centrepiece for Christmas day.
If you are making Christmas decorations then take a look at some of my other Christmas tutorials:
Remember to pin this article for later