Super Simple Dressmaking Pattern Weights.
As an Amazon Associate I earn from qualifying purchases
On this site there are various tutorials showing you how to make your own sewing supplies. You can
make your own needlebook
,
make a pincushion that sharpens your pins
and
make some pattern weights
. This tutorial shows you how to complement those items with some small, simple dressmaking pattern weights. I use both kinds of weights when I am sewing but you may have a favourite! They are super quick and really inexpensive to make.
This page contains affiliate links meaning I earn a small commission if you use those links at no cost to you. I only recommend brands I use and trust.
You will need:
Washers (any size and any age)
Buttons – how about these hand made with love buttons?
Needle and thread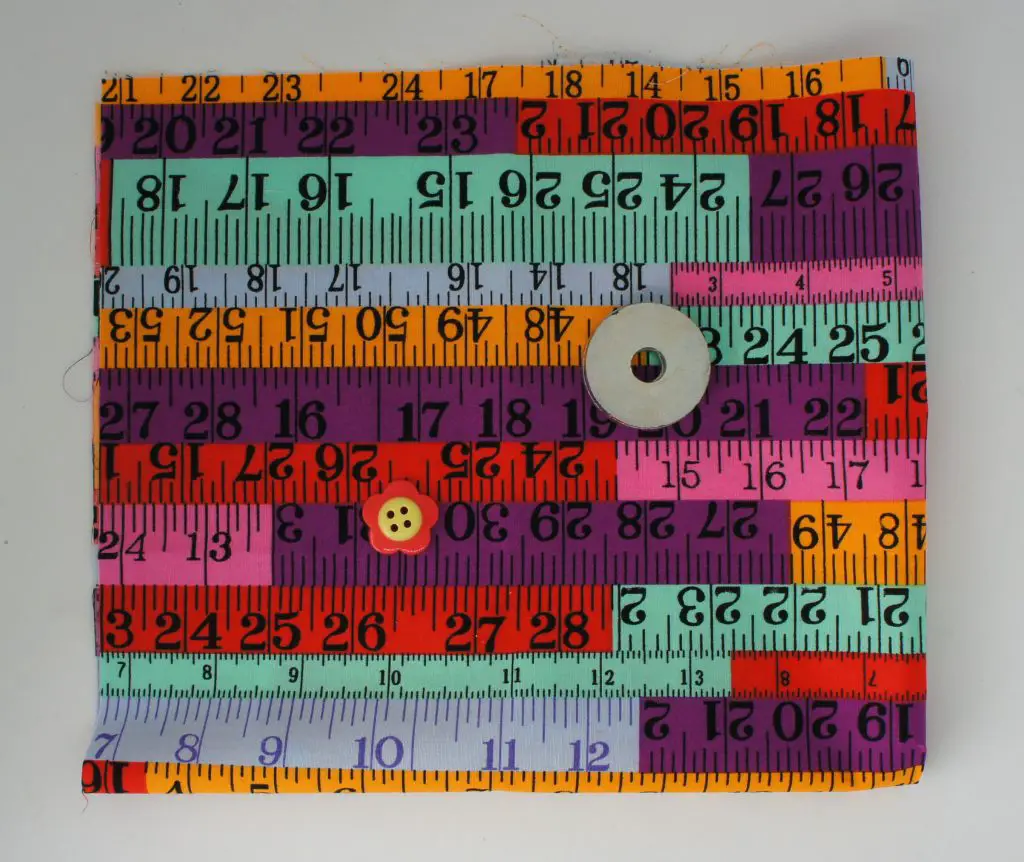 Step 1: Cut out your fabric
Decide on how many washers you would like to use in your weight. Remember that they need to be the same size in each weight but each weight can be different! In this one I used 6 as the washers were quite large but in some I used 10.
You need to cut out a circle of fabric that is big enough to pull up around your washers and meet at the top. Of course, you can adjust the exact number of washers as you make up the weight. For my circles I used various items of kitchen equipment, cups, bowls, etc.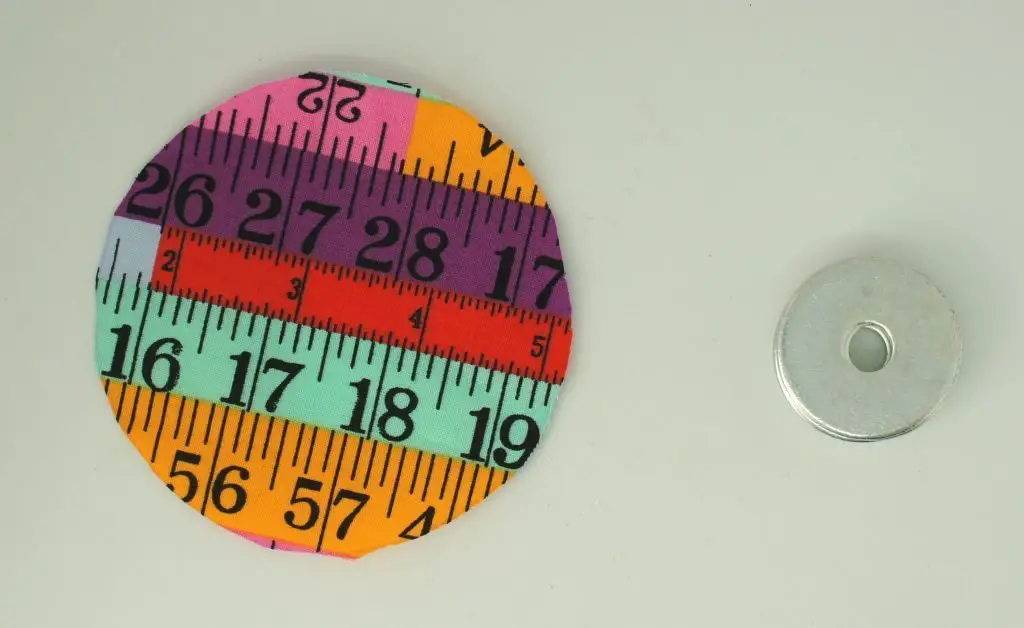 Step 2: Cover washers with fabric
Make a running stitch all the way around the circle. I used a double thread to make sure that it did not snap. Do not tie off the thread.
Place the washers in the centre of the circle on the wrong side of the fabric. Draw up the thread so that the fabric covers the washers. If necessary remove some washers from your pile or add some more to it!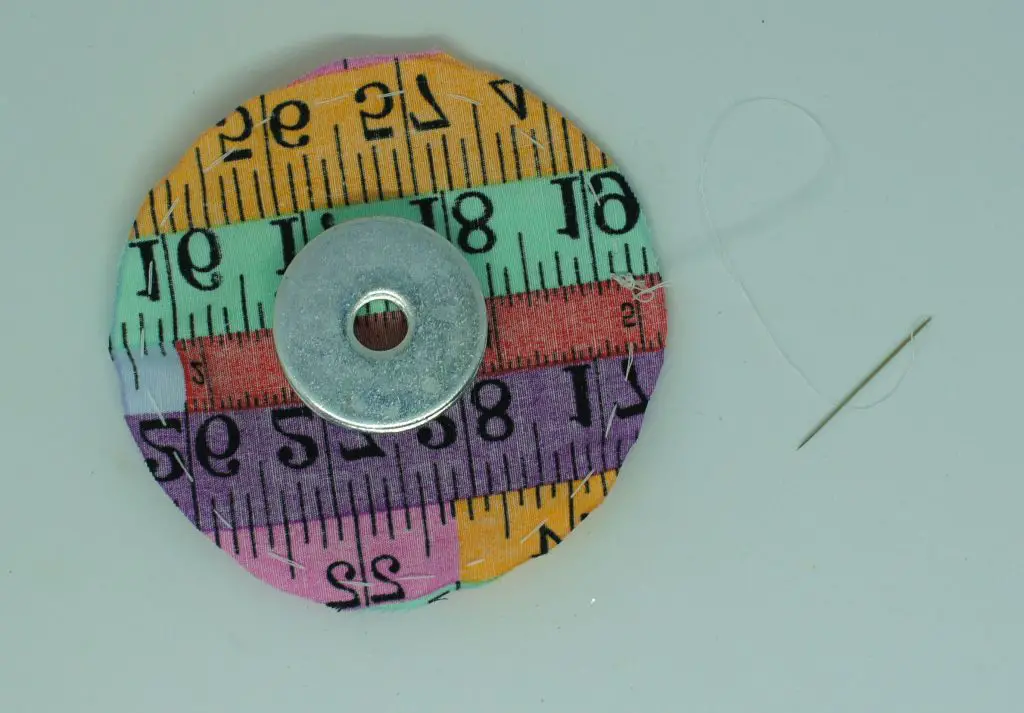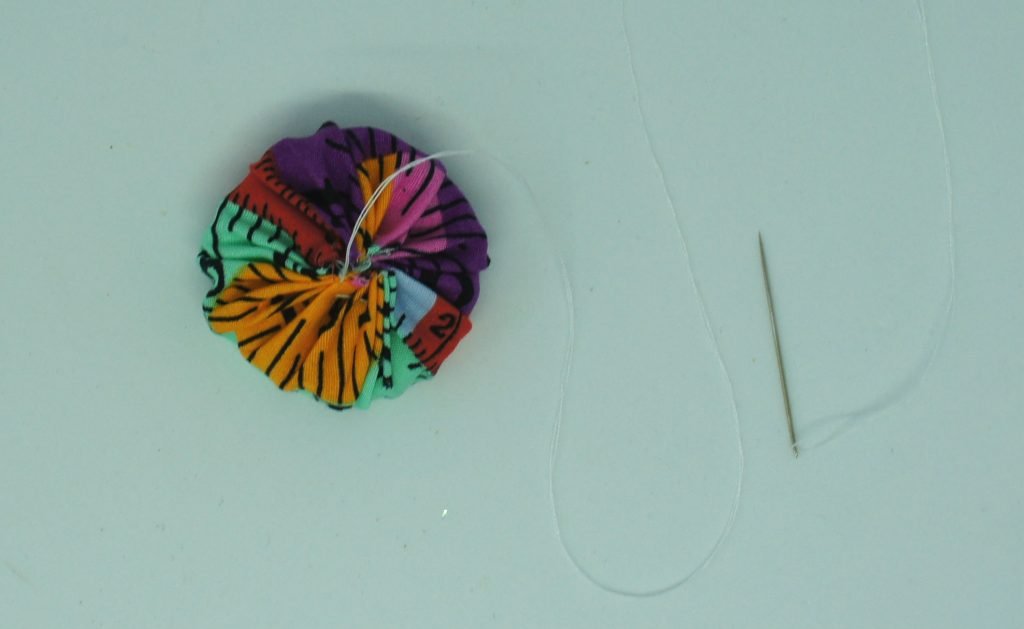 Fasten off the thread but do not cut it!
Step 3: Decorate the top
Now all you need to do is decorate the top by attaching a button. Then fasten off  the thread and cut it. You have now completed a dressmaking pattern weight.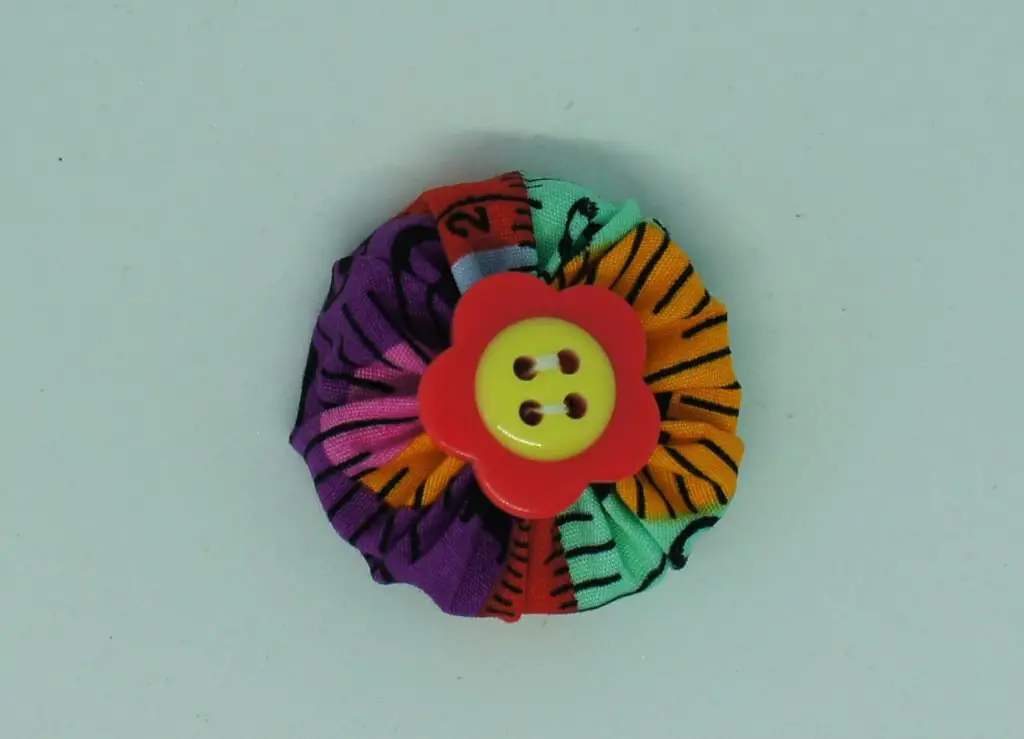 These really are so quick and easy. You can use any size washers and you get compact dressmaking pattern weights that are ideal for small pattern pieces and corners. I made several out of various different pieces of fabric to complement my other pattern weights. I use a mixture of the two!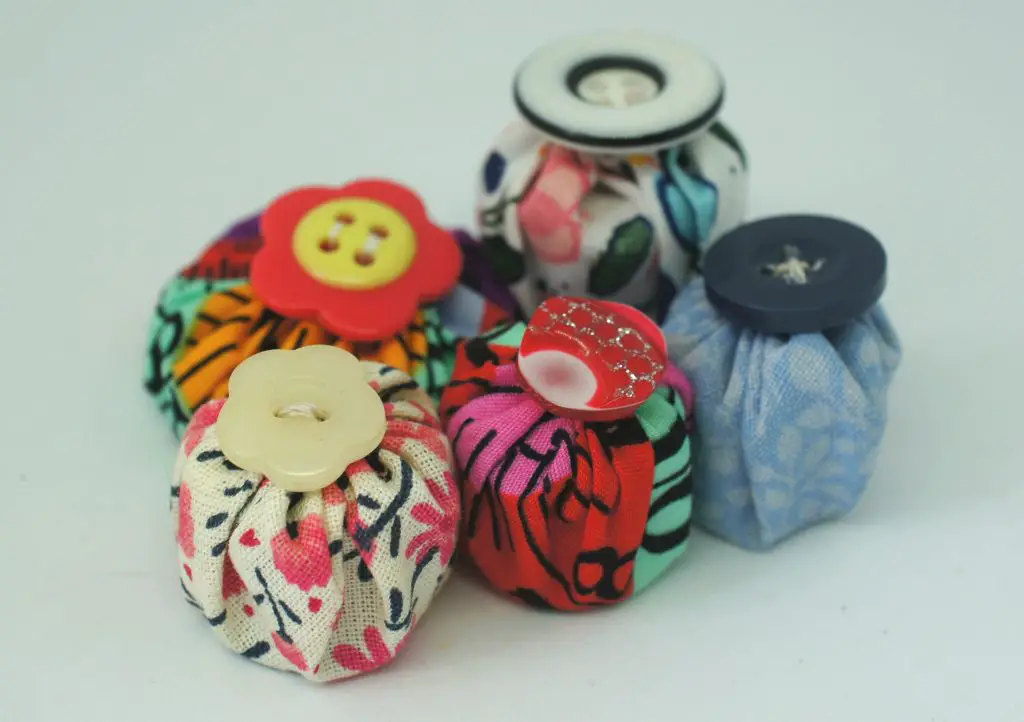 The rest of the tutorials for making your own sewing supplies can be found at:
Make your own simple needlebook
How to make a pincushion that sharpens your pin
No sew Victorian Style Pincushion
Remember to pin them all so that you can find them later and build up your own hand made sewing supplies.