Felt Mouse Pattern Review
I have been looking at the House of Zandra patterns and kits for a few years and I finally got on with it and bought one for a felt mouse. Here I will tell you all about my experience with the pattern and provide any tips I can to help you succeed with it.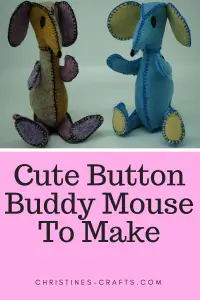 House of Zandra produce patterns for felt animals and they sell complete kits to make animals including the pattern. Once you have purchased a pattern you can make as many animals as you like and sell them if that is your wish. I just purchased the pattern without the felt, thread, etc.  It was £6 but you can sell the mice you make!
I purchased a pattern for the Button Buddy Mouse at the Creative Craft Show in Manchester.  I wanted to have  a go but I did not want a large animal at the end of it. As all crafters know, sometimes you really have to think about what you will do with the finished product! The felt mouse is about 16cm (just over 6″) tall when he is finished. He sits beautifully on a shelf.
The Pattern
When you look at the pattern you can see  two completed mice and what you will need to make your own felt mouse.When I opened up the package I found three sheets of A4 good quality paper/card printed with all the pattern pieces, a suggested layout for the felt and full instructions.
Front of pattern

Back of pattern
My Mice
I decided to make two mice. One of them was out of 4 different colours and used some felt that I already had. The other one was out of one main colour and a contrast. I cut out all the pattern pieces, placed them on my felt and drew round them using an air erasable fabric marker. All my pieces were cut out at once before my pen marks disappeared.
I followed the instructions exactly and  they were clear and easy to follow. The only thing missing was the nose. It is never mentioned but on the pictures their mice have noses. I just added my own using black thread (freestyling!).
Once I had completed the mice I realised that I had the body the wrong way round on one of them. I will leave you to guess which one! I think that they both look great!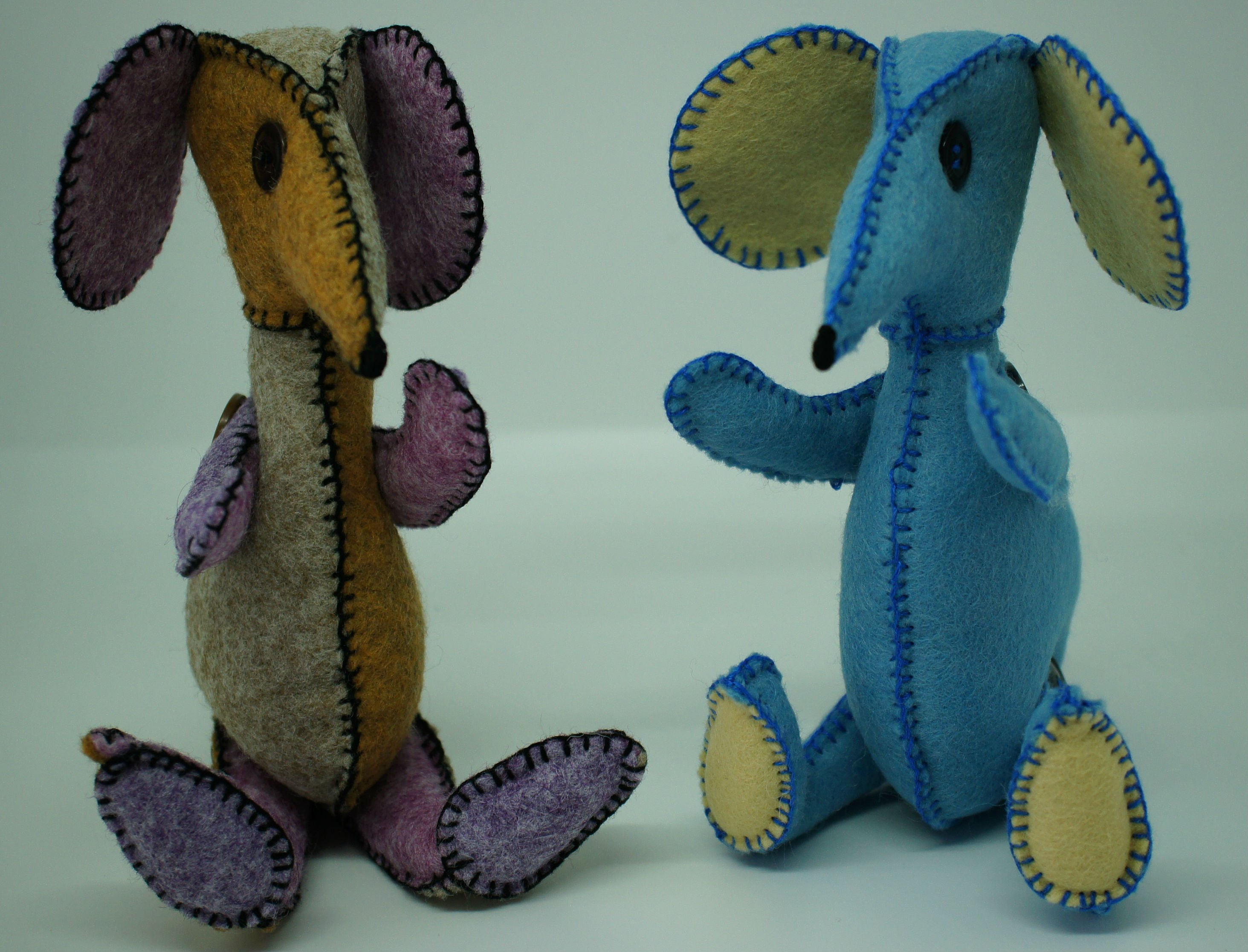 Recommendations
I really enjoyed making the mice and it did not take too long (2 to 3 hours for each mouse). I suspect that you would speed up if you made many of them. It is easy to follow the instructions  but I would not suggest it for a complete beginner or child. You do need to work carefully and some of it is quite fiddly.
As ever with these things I learnt a lot as I went along. On my next one I will definitely be more careful about where I start each seam, how long my thread is and I will add a  little more stuffing. For the blue mouse I used an embroidery thread that matched the main colour. It gives a slightly different effect but I am not sure which one I prefer.
The colour options are as wide as your imagination and your felt supply! Your felt mouse can be as unique as you are.I will definitely consider making another of their patterns.
If you enjoy sewing you might like to try some of my other projects:
How to make a tool/make-up brush roll
Five Fabric Flower Tutorials – Tried and Tested
If you are considering a House of Zandra kit or pattern or indeed any felt animal patterns then pin this article so that you can find it again later.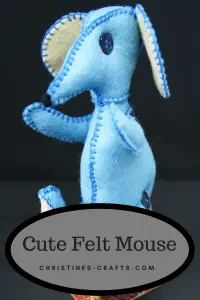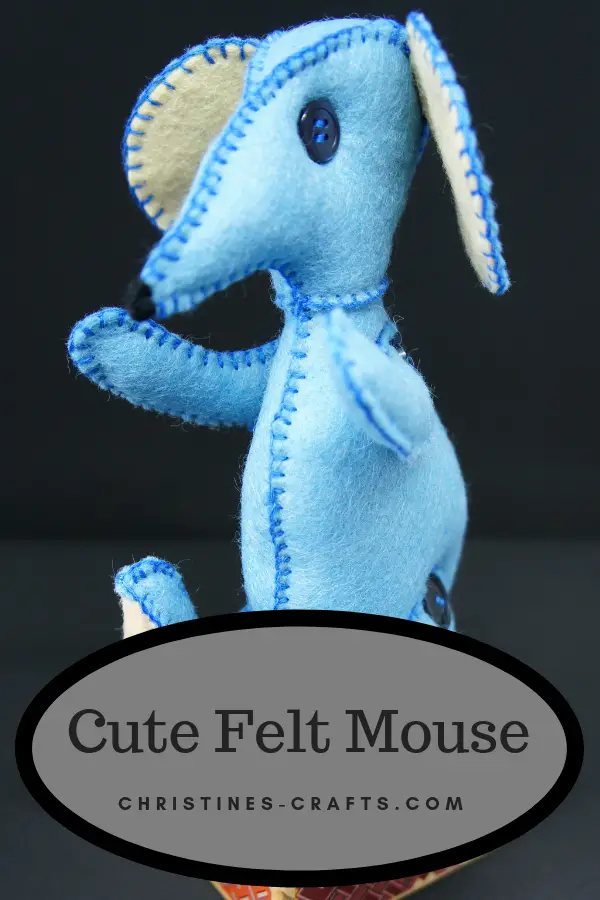 Please let me know if you make any House of Zandra kits and how you get on with them. I love to read your comments and chat with you.