Fall Decor DIY – Tealight Holders
As an Amazon Associate I earn from qualifying purchases
There is something very special about fall decor and DIY is the way to go if you are on a budget or just love getting creative. These cute little tealight holders are so effective yet can be made in minutes. Great for your porch or table in autumn / fall.
Use them inside your home with battery operated tealights like I have here. Or how about using them outside on a warm evening with real tealights, perhaps citronella ones to repel the bugs.
This page contains affiliate links meaning I earn a small commission if you use those links at no cost to you. I only recommend brands I use and trust.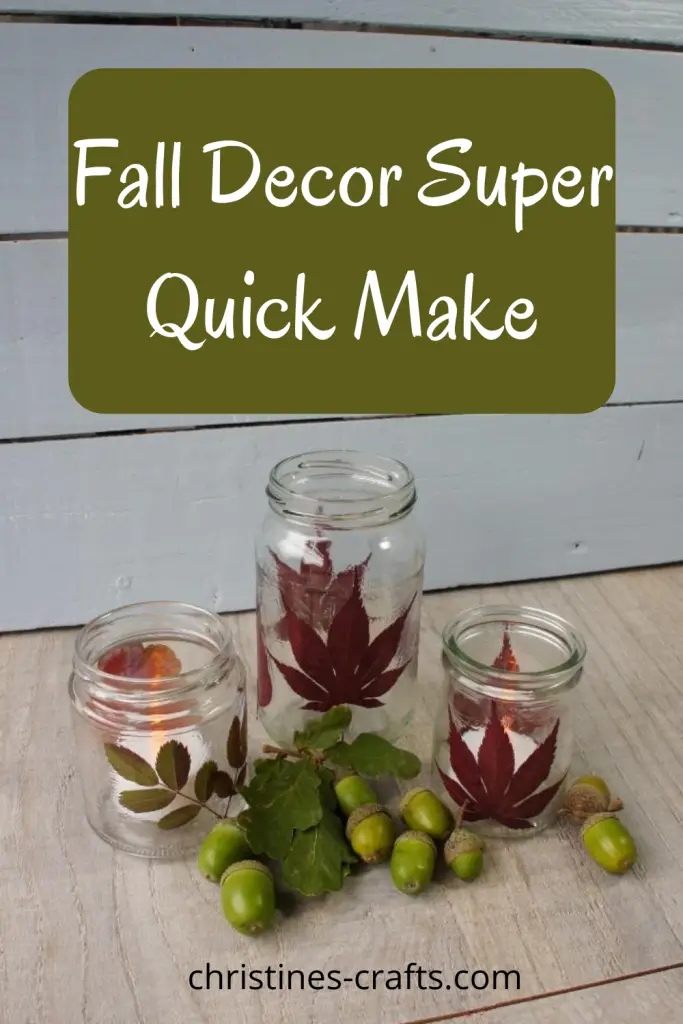 You will need:
Glass jars (I use old pickle and jam / jelly jars)
PVA based glue eg Modge Podge
Brush for glue
Pressed leaves (or flowers)
If you have never pressed leaves or flowers the check out this article on the blog all about making a flower press and pressing flowers and leaves.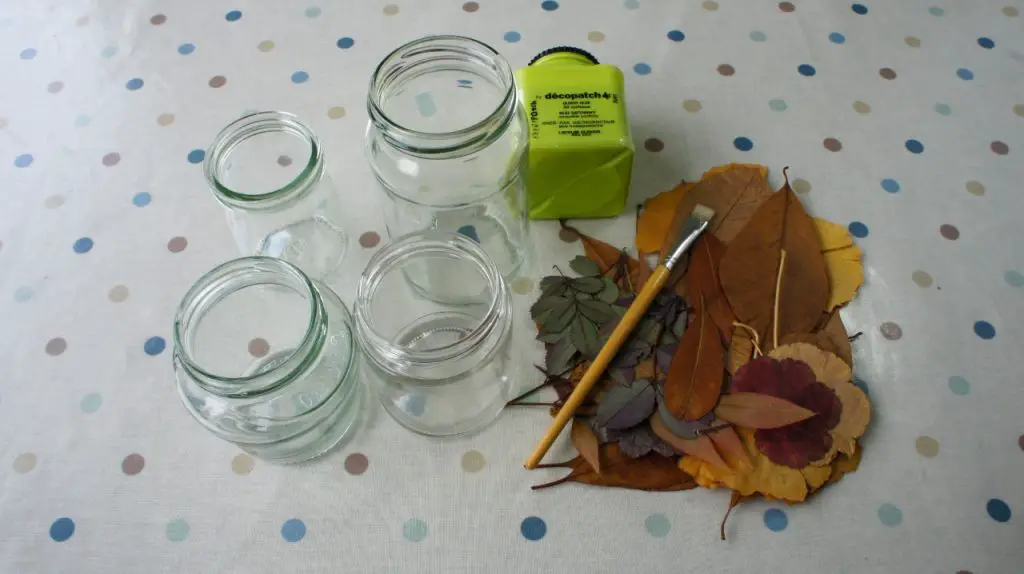 Video Instructions
If you enjoy watching how to do your crafts then watch this video and see me creating my tealight holders for my fall decor DIY. If you like written instructions then keep reading.
Hints and Tips:
Remove the stem from your leaves if it is very stiff as it may not glue down to the curved jar very well.
Use thin leaves so that they curve around the jar and glue down well.
Apply all the glue in the same direction so that it looks better when it dries. For the same reason cover the whole jar in glue. As the glue dries it will form a slightly textured surface so it looks better if the whole surface is covered.
Written Instructions for Tealight Holders
Take your jar and apply glue to the outside surface. I suggest covering enough for your first leaf.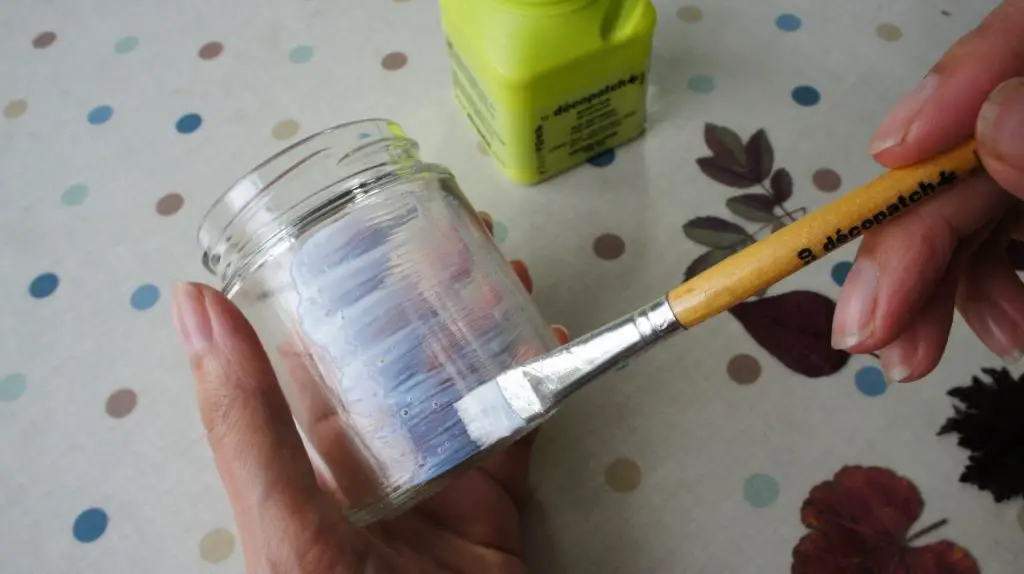 Take a leaf and place it onto the area that you have glued. Carefully cover the whole leaf in glue to seal it to the jar.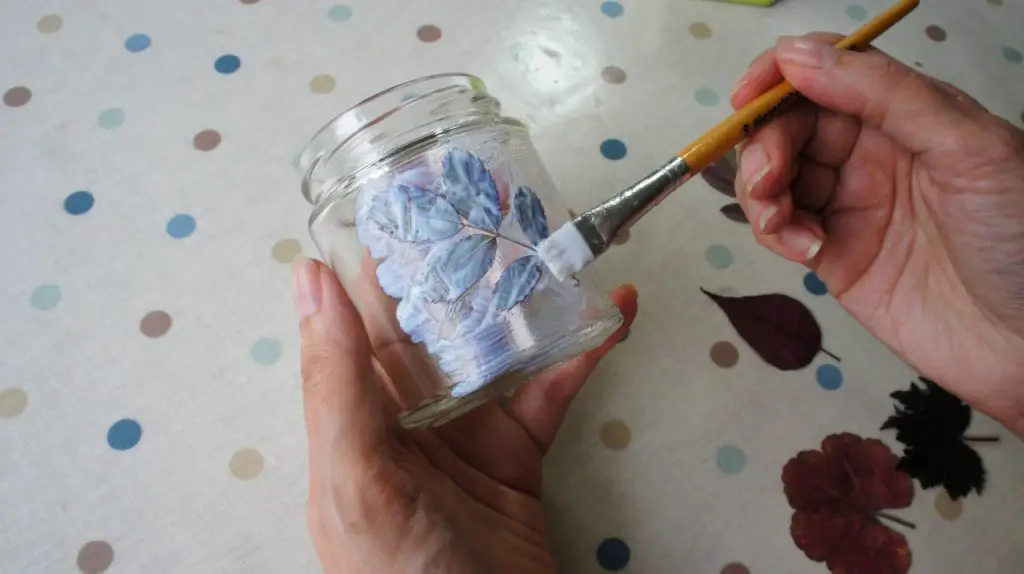 Repeat this process with as many leaves as you want to attach to your jar.
Ensure that the whole surface is covered in glue and that all the leaves are sealed to the jar.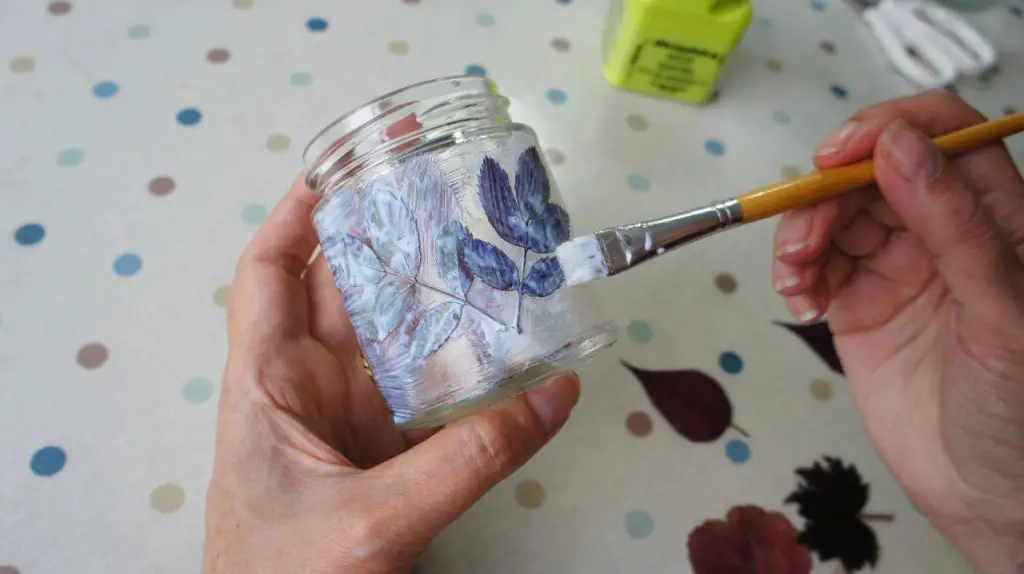 Leave it to dry thoroughly and then it will be ready to use.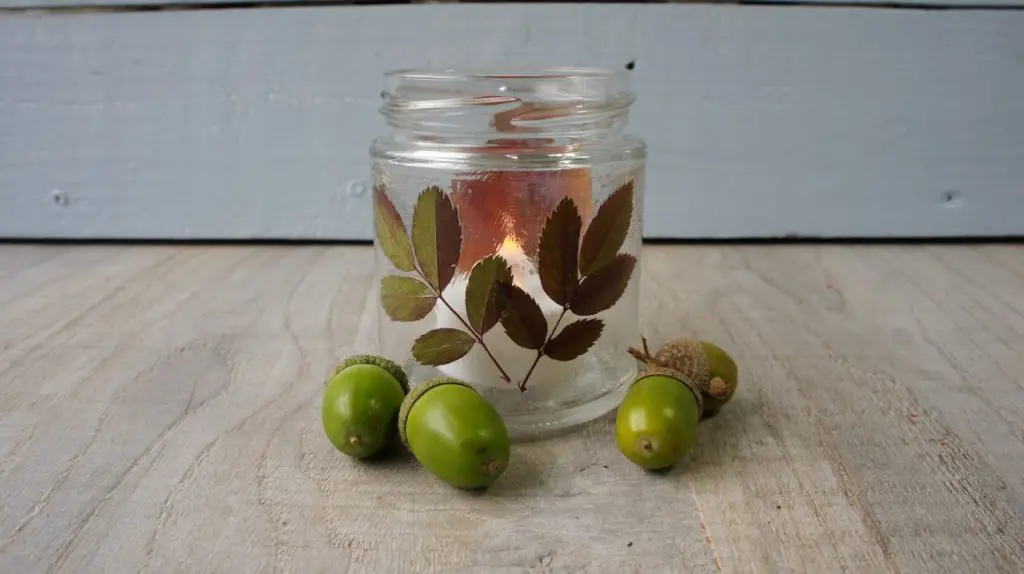 Because these are so quick to make you can make loads of them and really make a special atmosphere for your evening at home.
For more fall decor DIY ideas checkout these other tutorials:
Bring autumn into your home with a fall leaf bowl / basket
Autumn / Fall leaves made from felt
Remember to pin this tutorial on Pinterest for later.