Creative Live online classes- A Full and Honest Review
As an Amazon Associate I earn from qualifying purchases
It is well established that lifelong learning is fantastic for our mental health. How do you go about it? Online classes are an obvious and excellent way forward. You can watch a class as many times as you like and you can work along at home if appropriate. There are literally thousands of online classes and courses to choose from. You are not restricted by what is available locally.
This page contains affiliate links meaning I earn a small commission if you use those links at no cost to you. I only recommend brands I use and trust.
This article is a full and thorough review of CreativeLive, an excellent library of online courses in many creative areas. You will be surprised at the breadth and depth of their offering. So, if you are considering any online courses (paid or free) then settle in and have a read before you waste any of your valuable time or money. If you are short of time select the section most relevant to you and jump to that. I have covered the essentials of CreativeLive first and then given a full review of the first courses I have used.

What is CreativeLive?
CreativeLive is an online library of creative online courses. It is also a community of creative people. It allows  you to learn from top class professionals without leaving your home. You know that the tutor has experience and the credentials to back up what they are teaching you. It is very easy to navigate and there are various options for you to investigate. CreativeLive is set up such that you can access what you want when you want. It caters for individuals who just want one course right up to organisations that want many employees to study the same or various different courses.
What do the classes cover?
There is a massive spread of creative courses so there is probably something for you! I will not attempt to list them all but give you a flavour of what they have to offer. They split their courses into 5 main categories which I will now explain:
The photo and video category is split into 5 sections each of which has many classes within it. These sections are Essentials, Software, Genres, Techniques and Cameras. Whatever you are trying to photograph or video there is something for you. If you are looking to improve your skills to photograph your new baby or develop your business you can find the course for you.
This category has 3 main sections which are self-improvement, skills and entrepeneurship. These include such courses as freelancing, business basics, wellness and podcasting. Some of these are relevant to you if you run (or are thinking of running) your own business but some are relevant to all of us as they deal with everyday life.
This category has 3 sections, essentials, software and fundamentals. Essentials covers such areas as color and typography. Software includes Adobe Illustrator and Adobe Photoshop. Fundamentals includes Branding, Graphic Design and Design Thinking.
Obviously this is the category that I am most interested in (being a crafter). It is split into 5 sections which are papercraft, food and home, needlecraft, jewelry design and business. Papercraft includes classes on scrapbooking and mixed media. Food and home includes classes on cake decorating and floral design. Needlecraft includes classes on quilting and fashion design. I give a full review of 2  bag making classes below. Jewelry design is one course and business includes Etsy and marketing and sales.
Music and video is split into 3 sections; essentials, software and technique. Essentials includes audio engineering and songwriting.  Software includes Avid Pro Tools and Logic Pro. Technique includes Learn to DJ and Live Sound Mixing.
Is it free?
CreativeLive has three options. They have some free 'live' classes, you can buy a class or you can buy a creative pass:
CreativeLive stream free classes so that you can watch a class and see what you think. I must confess that is what I did first of all to assess the quality of the classes. You can continue to do this even if you buy a class. However, unless you buy a class you can only watch the class while it is being streamed so you can not refer back to it later and you have to be available on that day at that time. Great for taking a look though!
Buy a class
This is perfect if there is something in particular that you want and do not think you will want lots more classes. You pay for just the course that you want and then you have lifetime access to it whenever you want to. Certainly for crafting classes this is excellent. You can watch it through and then use it for reference throughout your attempt at the craft. Pause and rewind will be well used!
Creative Pass
The Creative Pass can be bought monthly for $39 per month or annually for $149 per year. This gives you access to all of their courses whenever you want to access them which could be very effective and economical if you want several of the courses.
Is it for Individuals or Companies?
CreativeLive has options for individuals and companies. All the options listed above are for individuals. CreativeLive for Teams is a subscription that is available for organisations. This allows an organisation to access training relevant to their needs. I will not talk about this much here. If you are interested as an organisation then take a look at CreativeLive.
Join the Studio Audience
There are also opportunities to join the studio audience at recordings. Simply take a look at Community Events on the website and see if there is anything to spark your creativity near to where you live.
Review of 2 Sewing Classes
I have completed 2 sewing classes with CreativeLive. One is the class I really wanted 'Build your own tote bag: 'Interior Details' and one is 'Build your own tote bag: the basic bag'. I have made many bags in the past and could probably have skipped the tote bag classes as I really wanted to learn about the internal details and achieving a professional finish. However, I decided to commit to both and I am glad I did. Even though I know how to make a tote bag this is the most professional one I have ever made. Everyone thinks that I have bought it!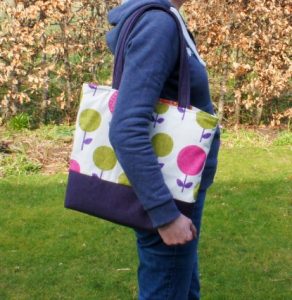 Both classes were by Betz White and she proved to be a very good tutor.  The classes are shown in real time so when she was sewing or pressing a seam it was shown. There were lots of hints and tips included and even questions from some of the class doing the bag making in the class. It was all presented at a sensible pace. It does not feel at all rushed but at the same time it did not feel slow or patronising in any way. I am already a competent sewist but I believe that these classes were suitable for beginners too so long as you had some basic experience. For example, you need to be able to use your sewing machine competently.
The lesson that covers interior details is comprehensive and is broken down into 8 lessons. You can select which interior details you would like to include in your bag and just work on those. For me a flush pocket zipper as shown here was essential.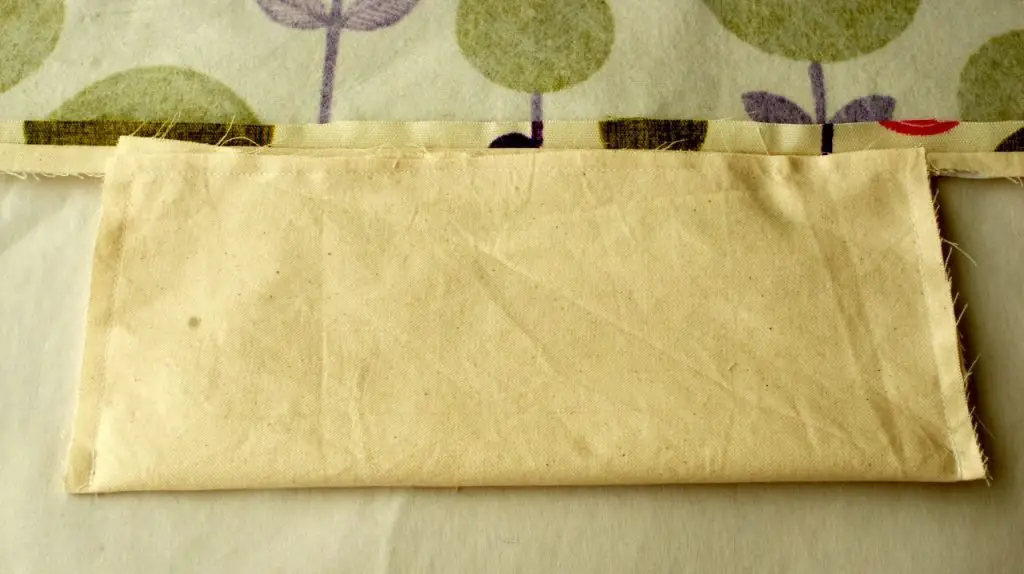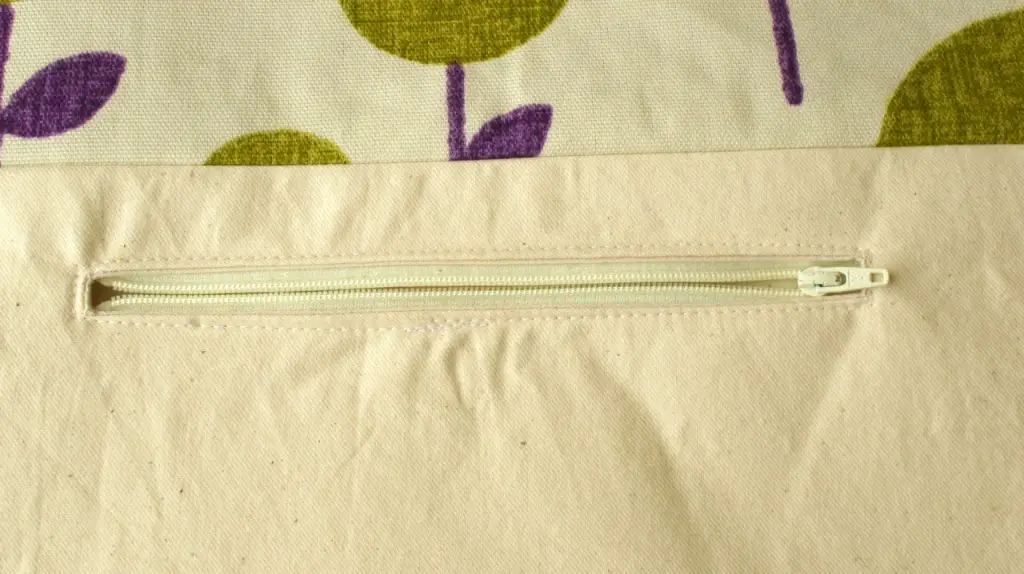 I  included a key fob to attach my keys to for security.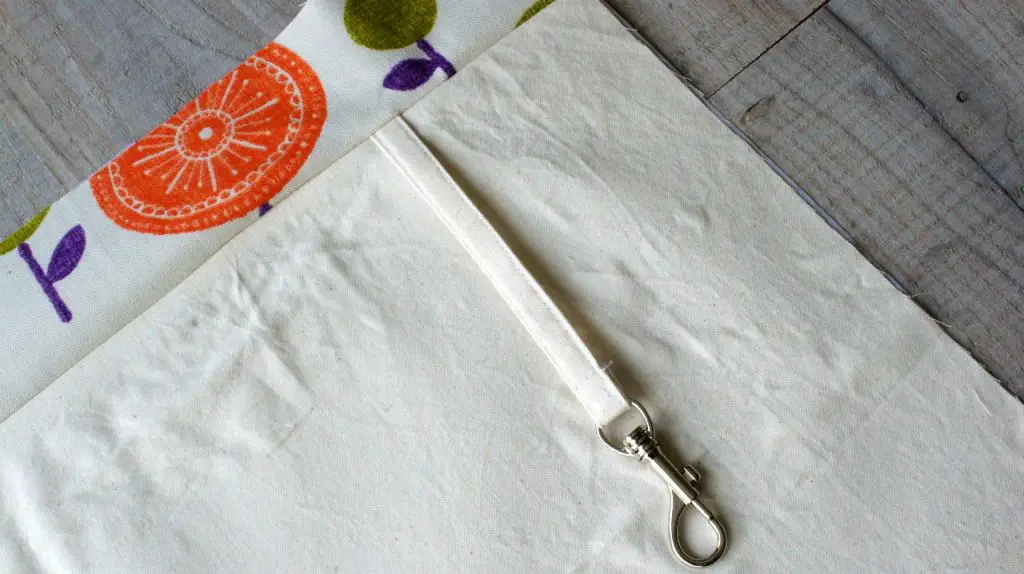 I also included a zippered divider pocket.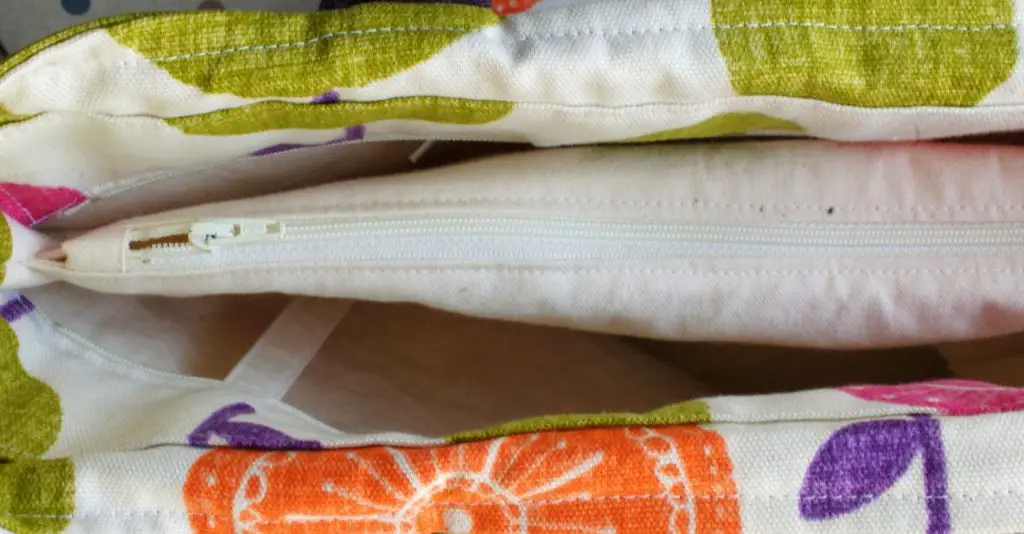 Finally I added a concealed zipper closure on the bag.
There are so many options in this  class that you really do learn a lot of skills. Betz also includes many hints and tips that you can take away to develop your skills to produce professional products. For example, I was introduced to adding zip tabs to my zips which really did ensure a professional finish to the top of the bag.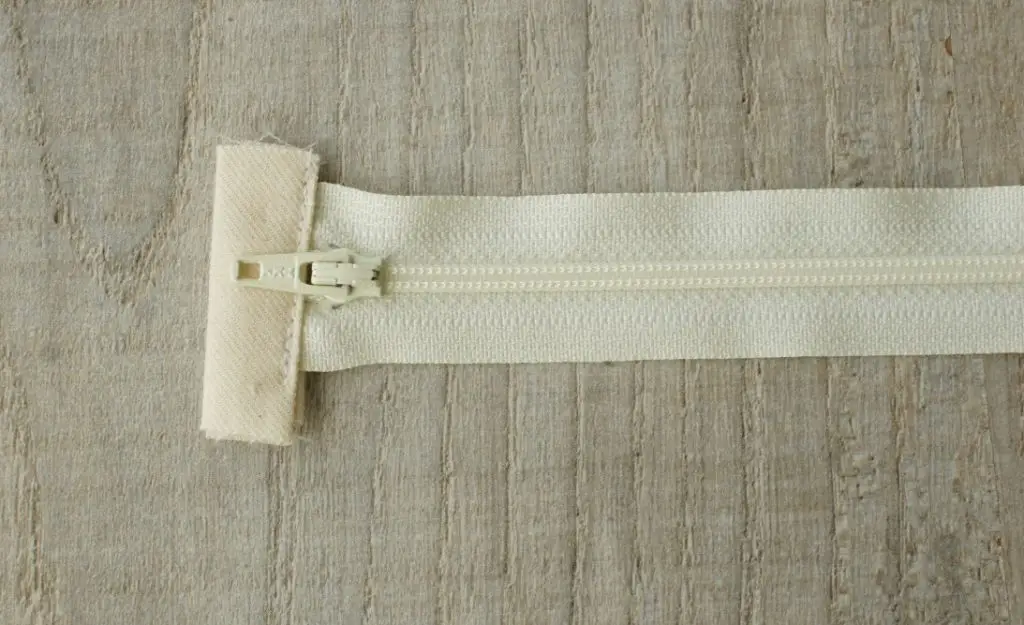 Summary
Would I recommend CreativeLive classes for online classes based on my experience? Absolutely! I loved making the bag and all its inserts and I really feel that I learned a lot. I will definitely move forward and make more bags using these skills and developing some more.
Do I think I gained more than just following a YouTube video? Yes, I do. I think that the online classes were more comprehensive and I will refer back to them many times, I am sure.
So, click on over to CreativeLive and register so that you can access the free online classes and search for paid online classes that suit your creative needs. How about purchasing the annual pass and letting your creativity run wild?
Christine's Crafts also has lots of inspiration and free tutorials to let your creative side out. Take a look at :
Make a magazine holder from a cereal box
Greeting cards made from fabric
and many more…
If you are undecided about CreativeLive then pin this article for later on Pinterest. You can follow me there as Christine's Crafts and see lots of great ideas for inspiration.