Sweet Peas Success Secrets
As an Amazon Associate I earn from qualifying purchases
Sweet peas are absolutely gorgeous flowers and the scent is exquisite. As a bonus, the more you cut them the more they flower. If you grow them in your garden you can have them as cut flowers in your house all summer. This can be from June until October. To maximise the number of flowers and to get flowers as early as possible you should sow your seeds in autumn (October to November). Don't worry if you are reading this early in the year. Spring sowings work really well, you just get flowering a little bit later.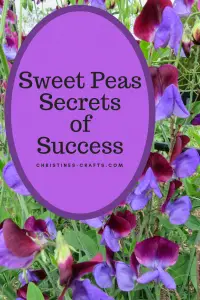 Here I will run through the best way to sow your sweet pea seeds for success.
This page contains affiliate links meaning I earn a commission if you use those links at no cost to you. I only recommend brands I use and trust.
You will need:
Sweet pea seeds (I choose strongly scented varieties)
Multi-purpose compost
Deep pots (I use the tubes from toilet rolls and a deep root trainer set available from Amazon)
Step 1: Soak the seeds
Soak the sweet pea seeds in water overnight. This helps the seeds to germinate once you plant them. In my experience skipping this step does not make a big difference but I do think that they usually germinate faster when I soak them.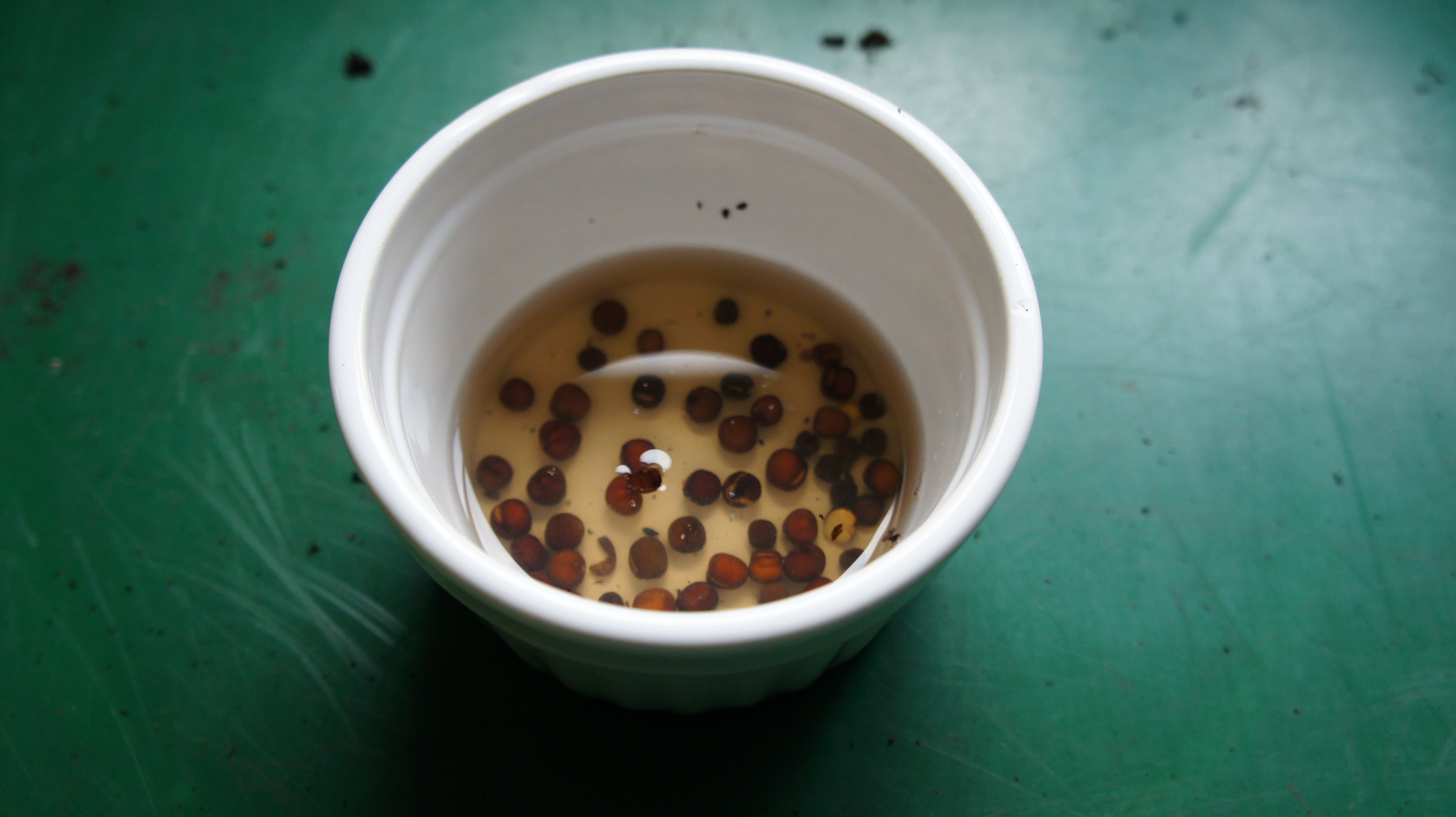 Step 2: Select pots
Select your pots. The only important factor is that they are tall as sweet peas are deep rooted. If you plant them individually you will not need to disturb the root system at all when you plant them out in the spring.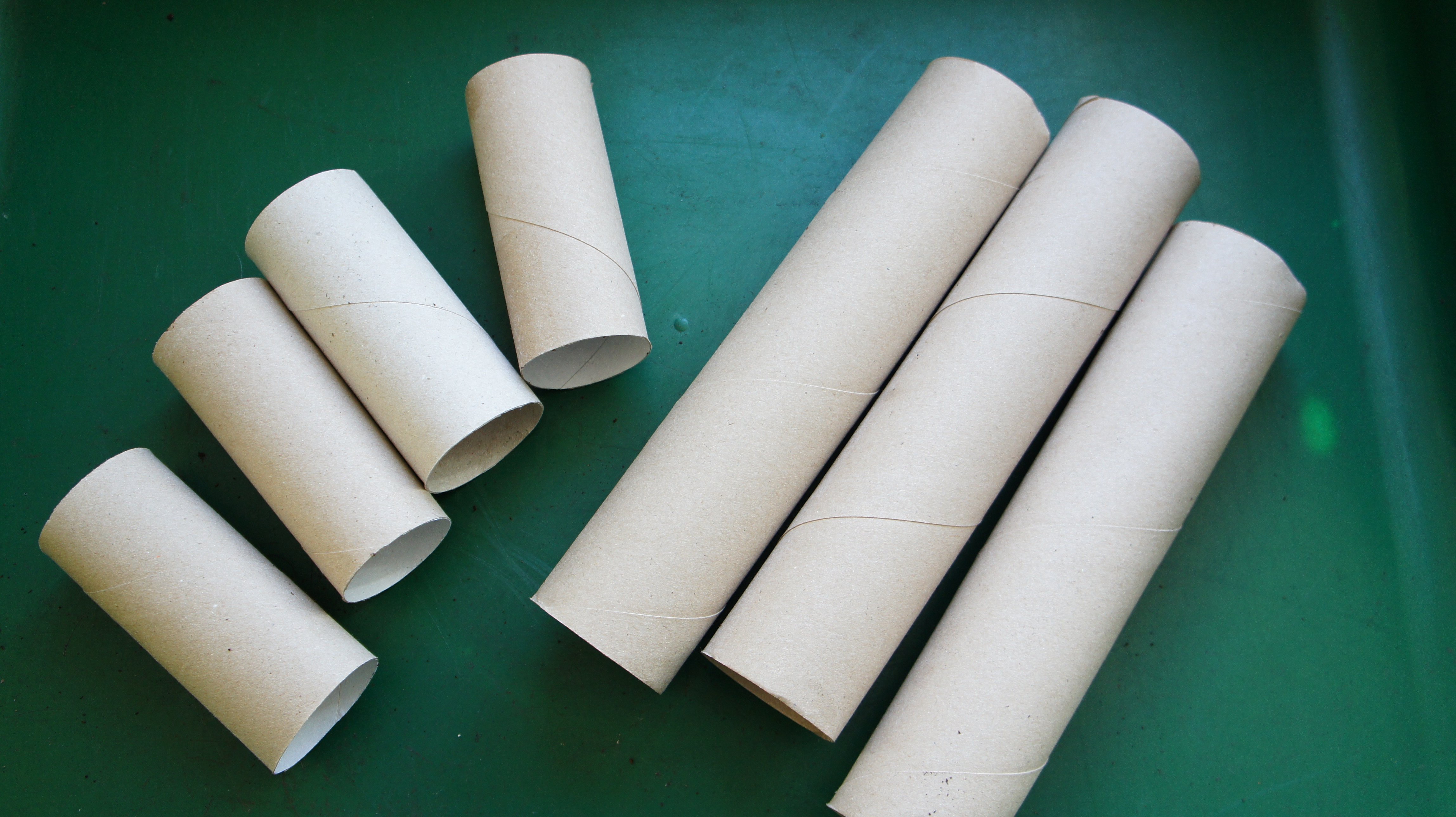 As you can see, you can get a lot more plants in a seed tray using a deep root trainer set. However it is more black plastic so not environmentally friendly. I have used my set for 3 years so far so I am hoping that it will last for many more yet.
Cardboard tubes out of paper toilet rolls and kitchen rolls are great environmentally friendly alternatives.
Step 3: Sow seeds
Fill your pots with multi-purpose compost. Then make a small hole in each one approximately 1cm (0.5″) deep. Place one seed in each pot inside the hole. Cover all the seeds with multi-purpose compost.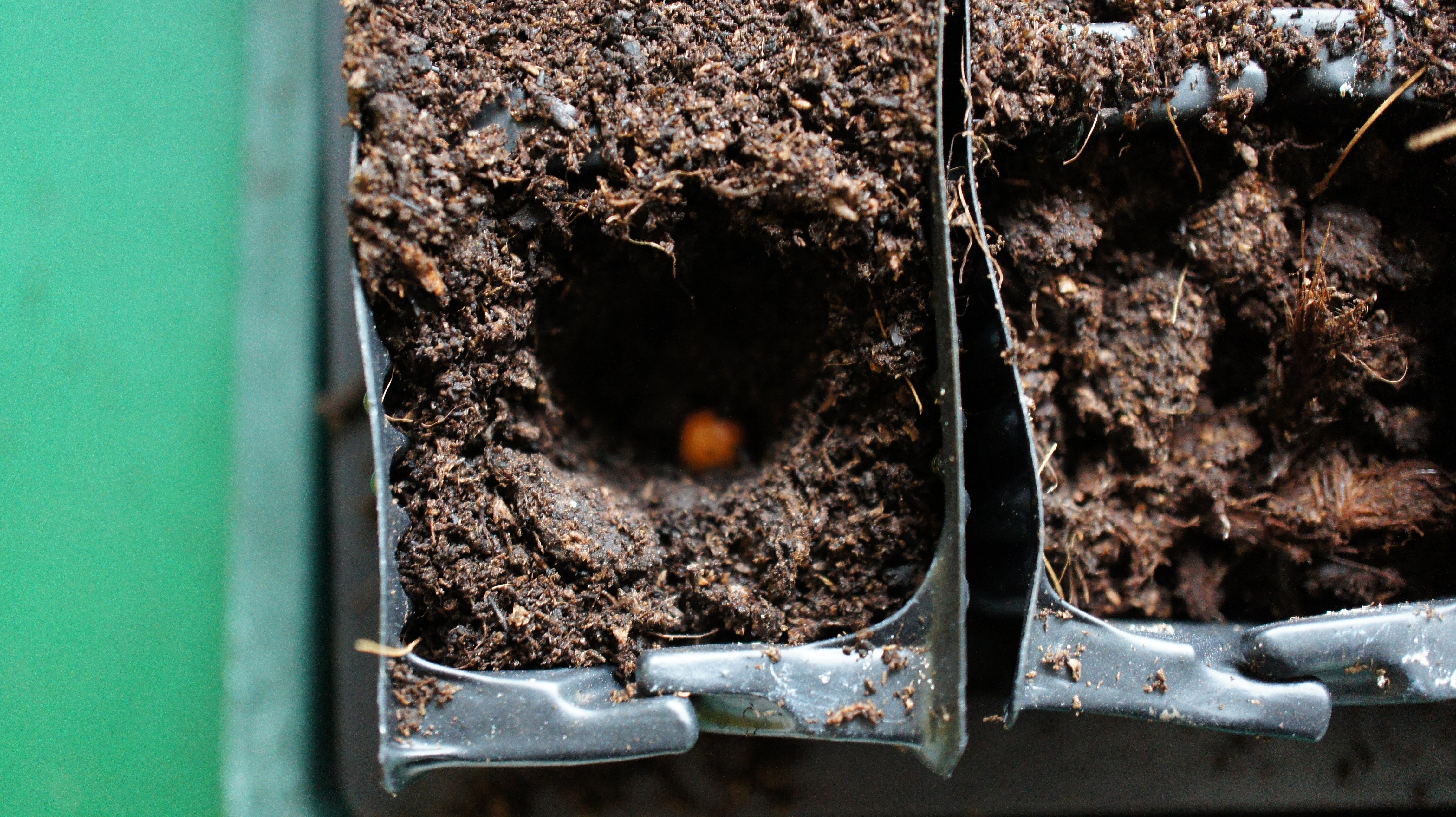 Step 4: Keep seeds watered
Water the pots thoroughly and keep them warm. I find a sunny windowsill is sufficient. Once you have small plants (about 3.5cm or 1.25″) it is important to move them to a cold frame or cool greenhouse for the winter. This will stop them becoming leggy (long spindly stems). There is no need to transplant the seedlings. Let them grow into healthy young plants in their tall pots. Over the winter they just need to be kept moist and protected from the worst frosts. I keep mine in my cold frame.
Summary:
If you can plant your sweet pea seeds in the autumn you start the following spring with strong healthy plants which usually flower earlier. However, if you do not plant in autumn then simply do all the above steps between January and April.
Whenever you plant the seeds you can plant out the plants from April onwards making sure that you harden them off first. Check the best dates in your area! Hardening off simply involves placing the plants outside during the day whilst still protecting them from frost at night. You should normally do this for a couple of weeks.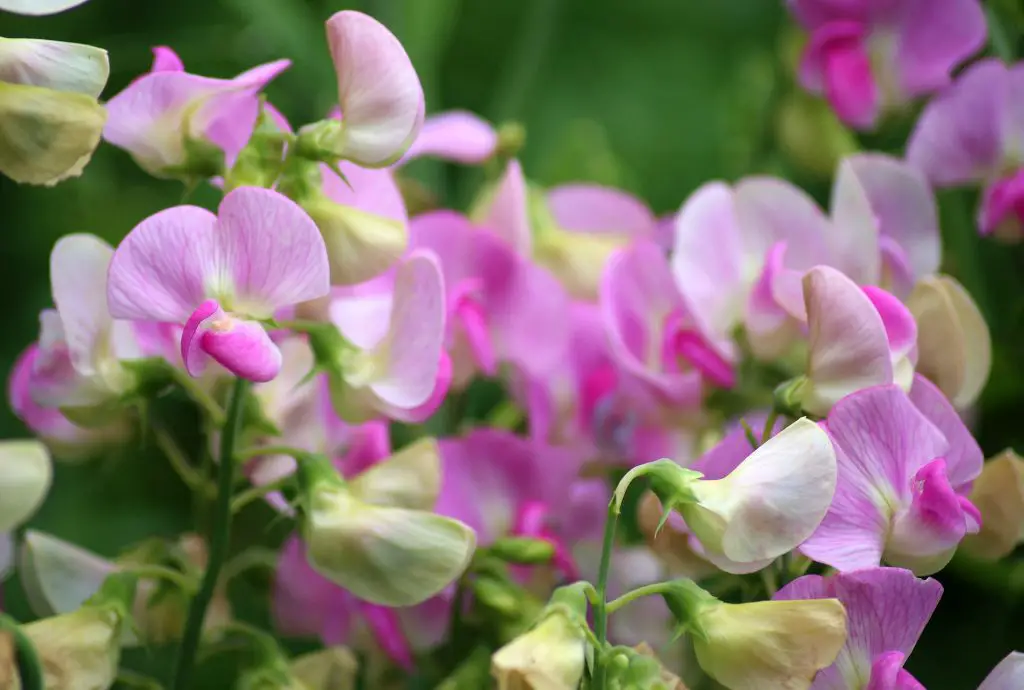 Also remember that sweet peas are climbing plants so they need something to climb. I do not have a massive garden so I use an obelisk to grow mine. If you grow them in a row I believe that you can get more flowers but I do not have the space.
If you love to grow your own plants from seeds and cuttings you will enjoy the following:
Free Fuschia Plants from Cuttings
Free Biodegradable Plant Pots from Newspaper
So, if you might want to plant sweet pea seeds pin this article on Pinterest so that you can find it again.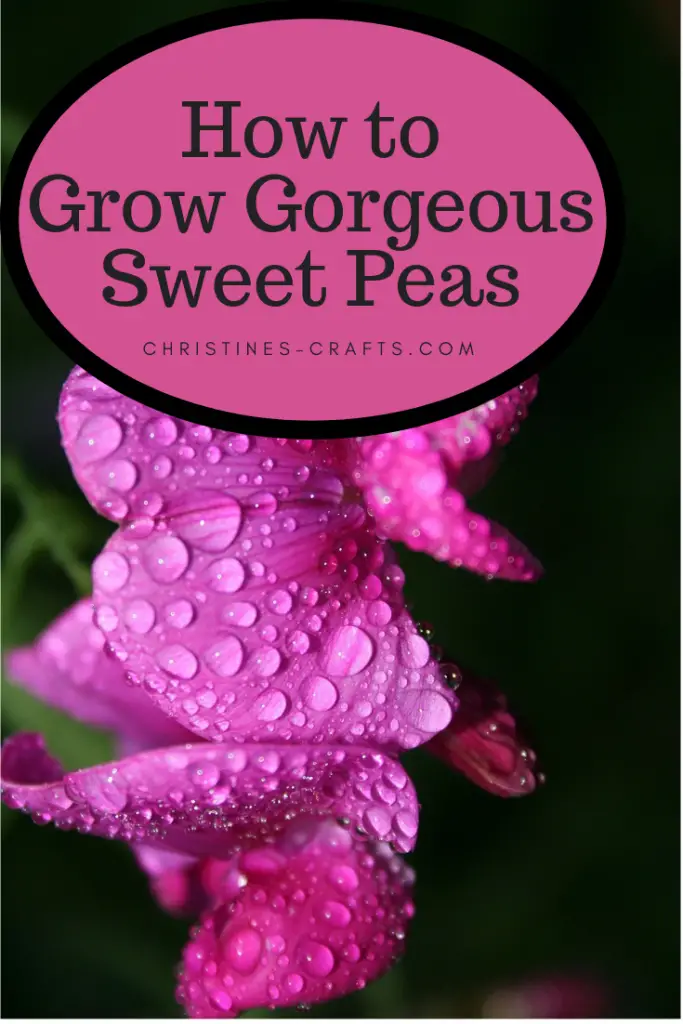 If you have any tips for success please let me know in the comments below.