Seedlings – how to transplant
As an Amazon Associate I earn from qualifying purchases
 I love growing plants from seed. It is so economical and you really feel connected to your plants. Growing your own plants from seed is so satisfying. If you have never done it I really recommend it. You do not need any fancy equipment to try, just some warmth and light ( a windowsill works really well) Once you have sown your seeds, kept them warm and watered them you need to move them on to the next stage in their development. You need to prick your seedlings out into their final planting place or a larger pot. 
This is not tricky but you can easily damage your seedlings. This tutorial will show you how to successfully transplant them with minimal damage so that you get strong, healthy plants.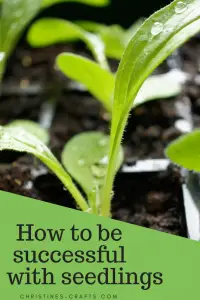 This full tutorial is available combined with the tutorial all about planting seeds as a downloadable PDF for a small charge so that you can avoid the ads and easily print it off if you want to. Simply click here for details.
This page contains affiliate links meaning I earn a commission if you use those links at no cost to you. I only recommend brands I use and trust.
You will need:
Tray of seedlings
Small pots or seed tray containing inserts or tubes from toilet rolls
Small stick or similar
Step 1: Fill seed trays with compost
Fill some plant pots or seed trays with inserts with multi-purpose compost ready to transplant the seedlings into. This is to make sure the seedlings are out of compost for as little time as possible. This is to prevent them drying out.
Step 2: Remove seedling
Once your seedlings are large enough to cope with being transplanted you can prick them out. General advice says that seedlings should have a pair of leaves as well as the first seed leaves. Personally, I just look at them and decide that they need transplanting when they are getting too close to each other.
Use a small stick or tool to get underneath the first seedling and lever it out with minimal damage to the roots. The objective is to separate the seedlings with minimal root and leaf damage. When handling seedlings always hold the leaves. A seedling will recover from damaged leaves but it will not recover from a damaged stem.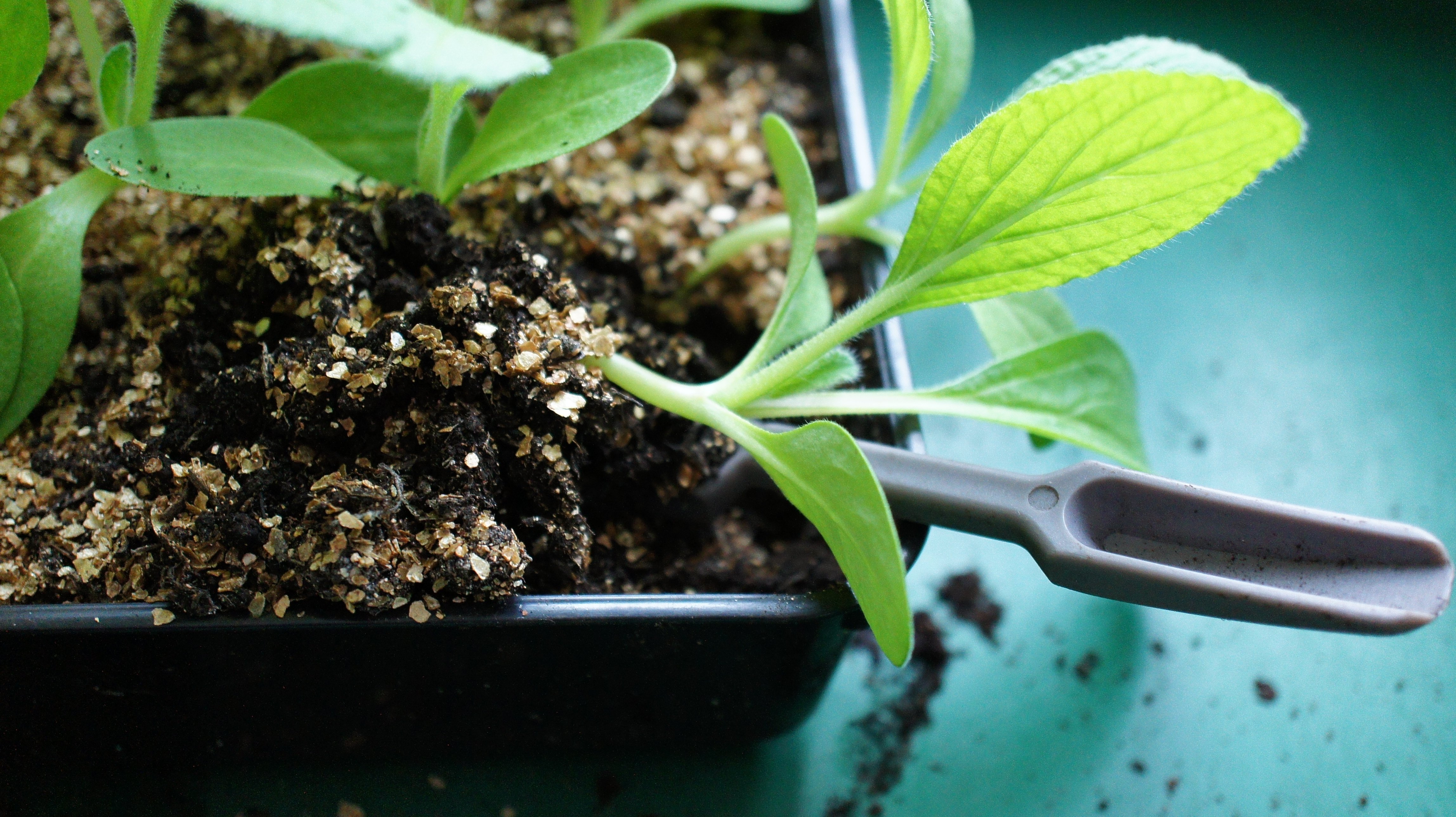 Once you have removed a seedling keep as much compost with it as possible. This will help prevent damage to the roots and retain moisture.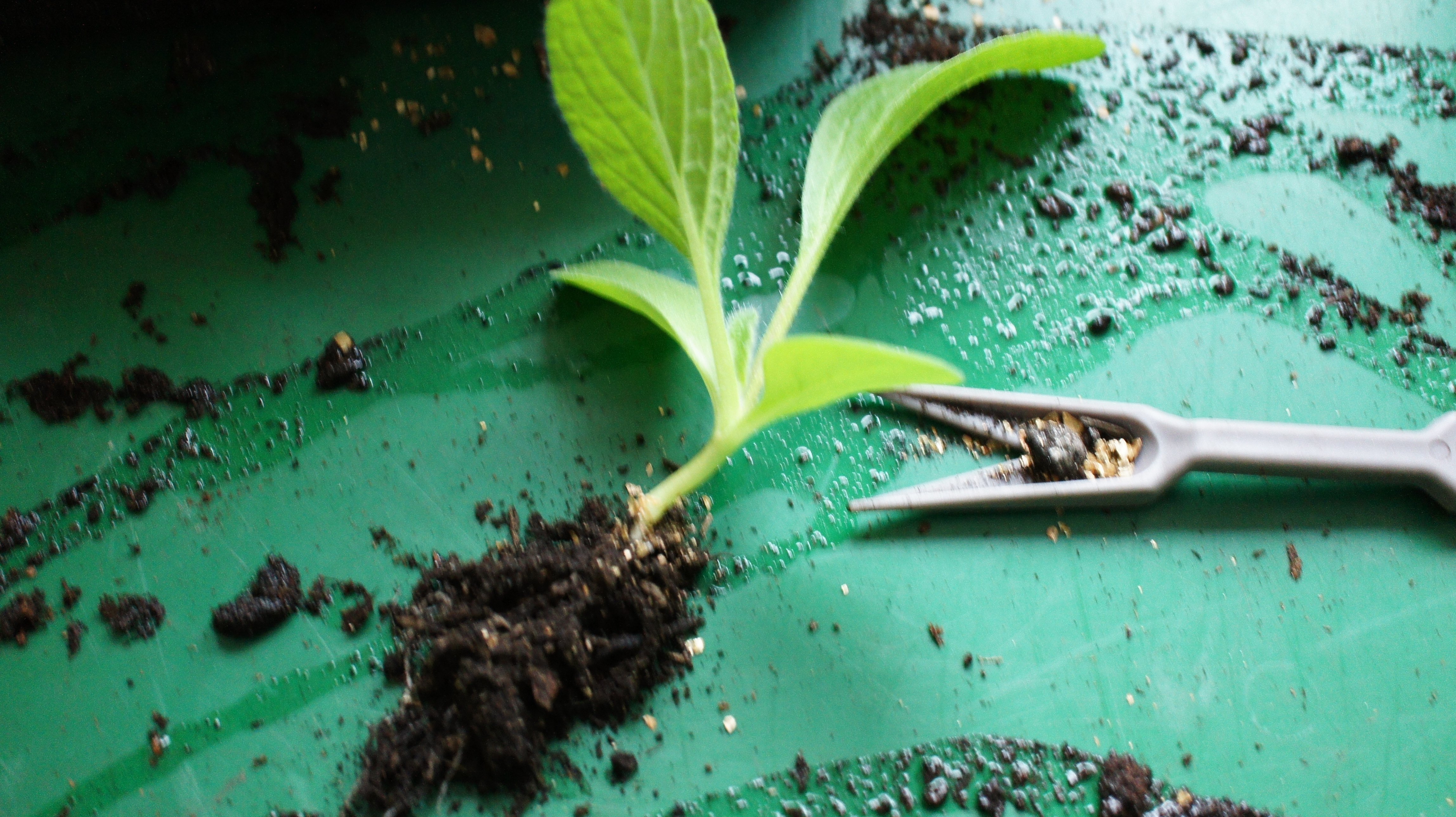 Step 3: Re-plant seedling
Make a hole in a pot of compost and place the seedling in carefully. Firm the compost in place around the seedling.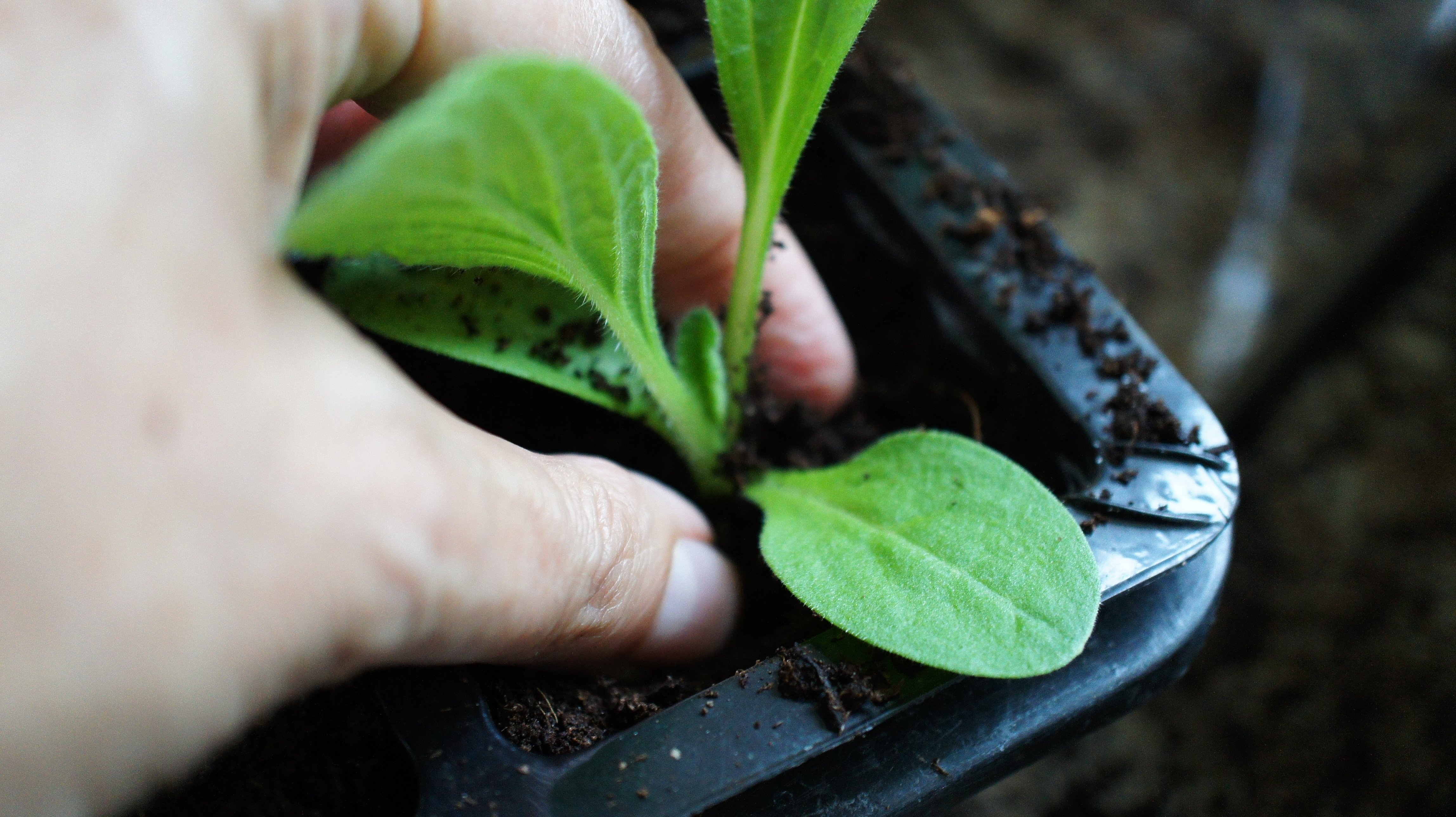 Once you have completed a whole tray, water them thoroughly and leave them somewhere protected. I usually leave them on my windowsill for a few days and then transfer them to my cold frame.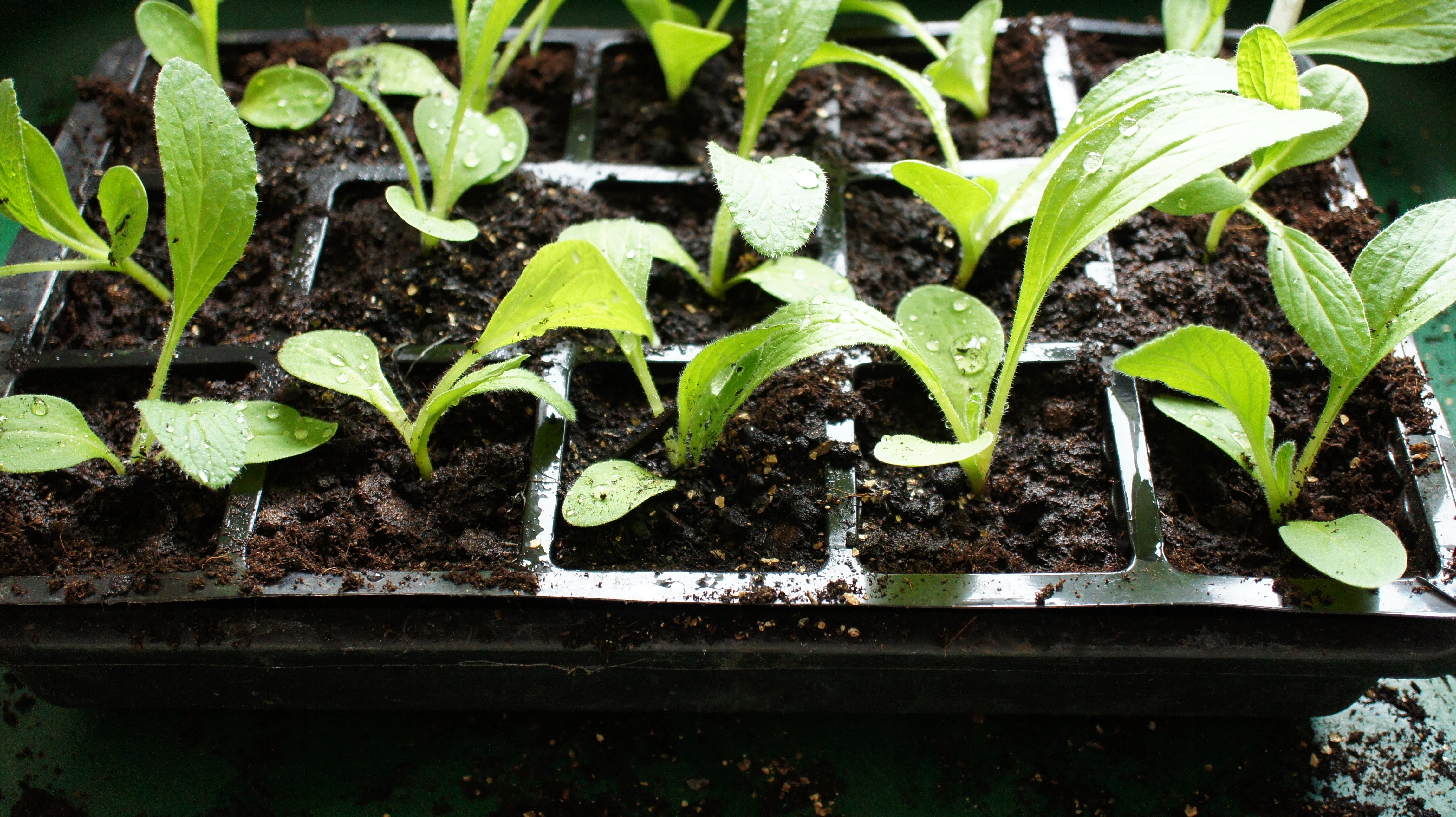 Summary
So, you now have many new plants for the garden for very little cost. Keep them watered until they are large enough to plant out and then fill your garden with gorgeous plants.
Always read the seed packet for advice on avoiding frosts with new plants.
This full tutorial (combined with planting seeds) is available as a downloadable PDF for a small charge so that you can avoid the ads and easily print it off if you want to. Simply click here for details.
If you like growing your own you may enjoy the following helpful articles:
Free Fuschia Plants from Cuttings
Free biodegradable plant pots from newspapers
Please share your hints and tips below. I love to read all your comments. Remember to pin this article so that you can find it later when you want to prick out some seedlings.