How to Use Clear Stamps with Acrylic Blocks
As an Amazon Associate I earn from qualifying purchases
Do you fancy stamping but find that rubber stamps are just too expensive? Well, clear stamps could be the answer for you. They were for me! You can buy clear stamps very cheaply and then you can buy one set of acrylic blocks and away you go. Obviously you will need some ink too!
You can use them in the same way as any other stamping blocks but there are some clear advantages – no pun intended!
Advantages of Clear Stamps
Clear stamps are very inexpensive allowing you to purchase many different designs without breaking the bank
You can see through acrylic blocks to position your stamp perfectly
You can use several stamps on the same block at the same time if you prefer
This page contains affiliate links meaning I earn a small commission if you use those links at no cost to you. I only recommend brands I use and trust.
What equipment do you need?
ACRYLIC BLOCKS – In this tutorial I am using blocks from Samantha K Crafts here in the UK. They are widely available including on Amazon. As you can see mine are clear but you can buy blocks with grids printed on them which can help you to align your stamps.
CLEAR STAMPS – Widely available including from Amazon
INK PADS – Huge range of pads available from most crafting outlets including Amazon.
CLOTH to clean stamps – You can purchase specialist cloths but I use baby wipes.
CARD – Good quality card stock to print onto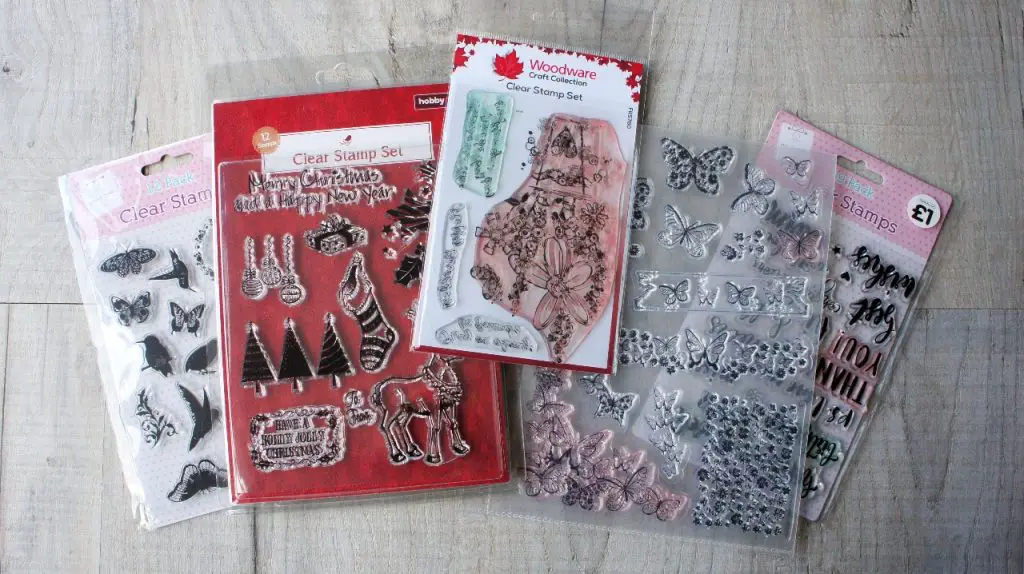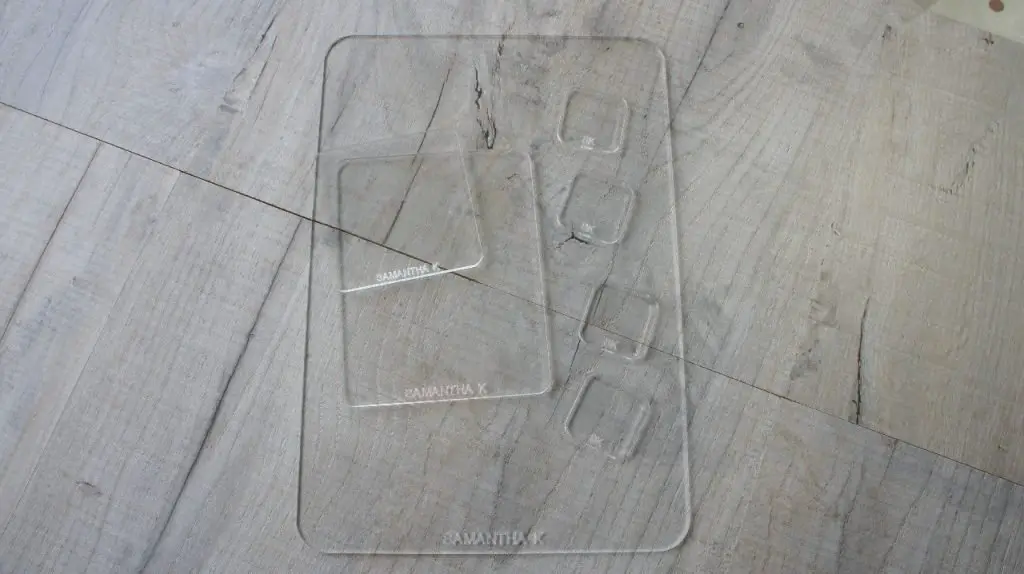 How to Stamp with Clear Stamps
Firstly decide on your design and therefore which stamps you are going to use. You can assemble your whole design onto an acrylic block but I am going to show you how to assemble your design one element at a time.
Peel your chosen clear stamp off it's backing and place it onto your acrylic block. If you have a choice of sizes use the one closest to the size of your stamp for ease of use.
Here I have attached two as between them they say 'Best Wishes'.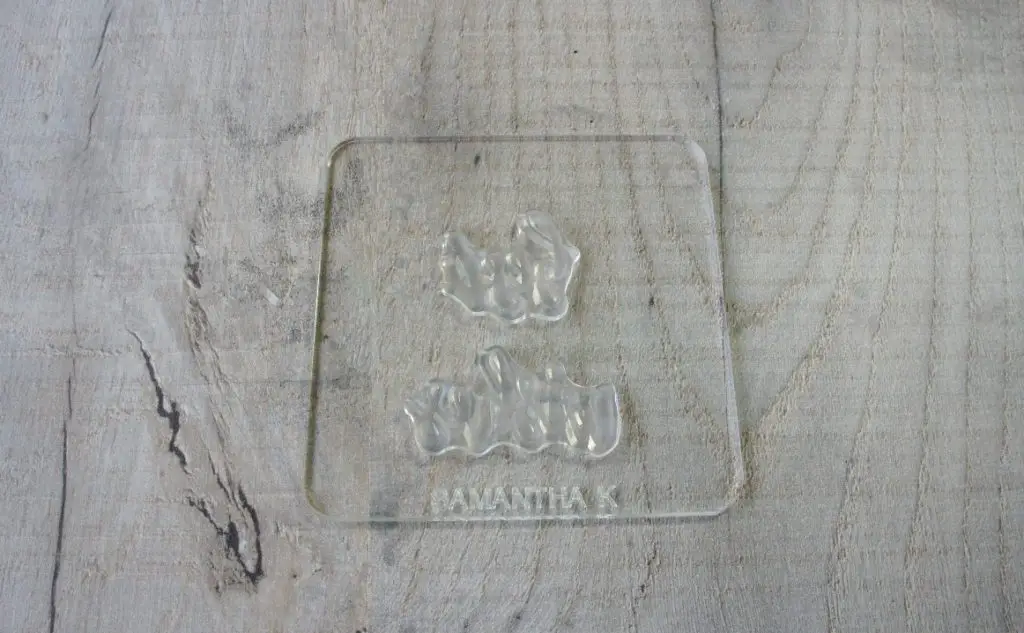 Apply ink to your stamp. Make sure you only get ink on the stamp and not the acrylic block. Do not worry about the size of your ink pads as you can repeatedly apply ink until the whole stamp is covered.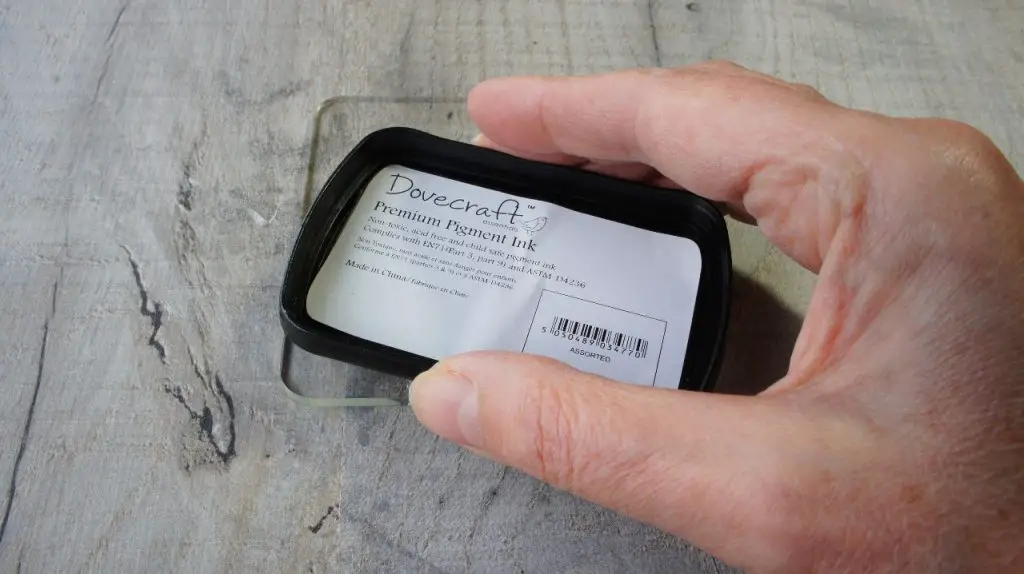 Now carefully place your stamp onto your card in the correct position and press it down firmly. Do not allow it to move about at all or your image will be smudged.
Remember that if you positioned your stamp carefully on your block then you can use the block to line up with your card. You can also see through the block and you will know exactly where your image is going to appear.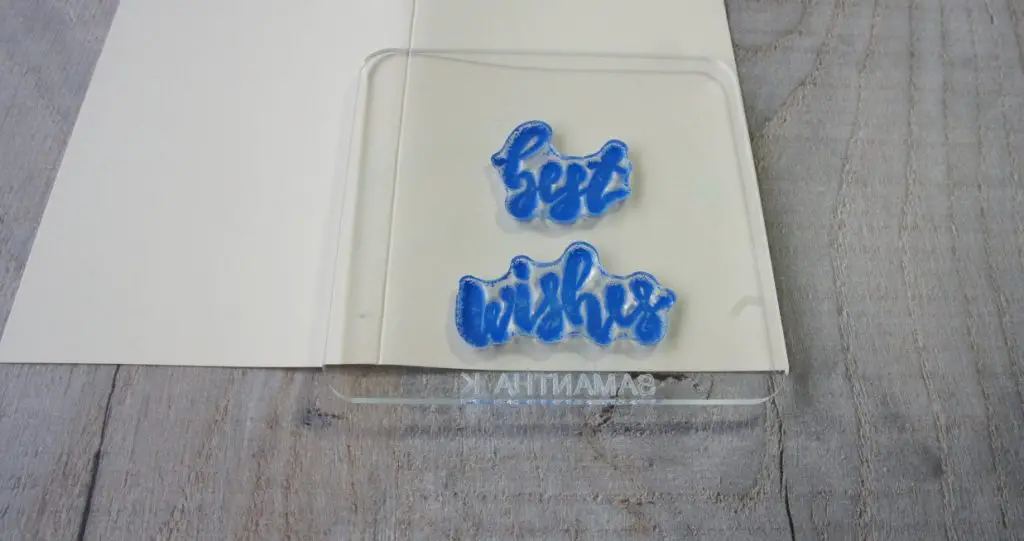 Carefully pick the stamp straight up away from the card so as not to smudge it.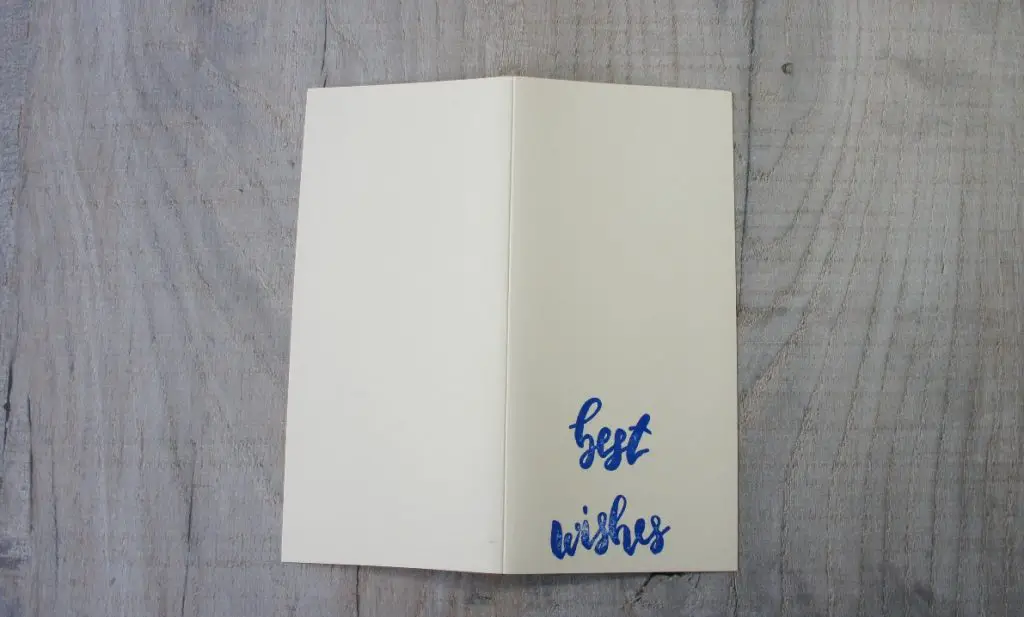 Now clean up your stamp unless you are about to use it again. If you do use it again straight away make sure you re-ink the stamp for good coverage. You can use specialist cleaners but I wipe mine with a baby wipe.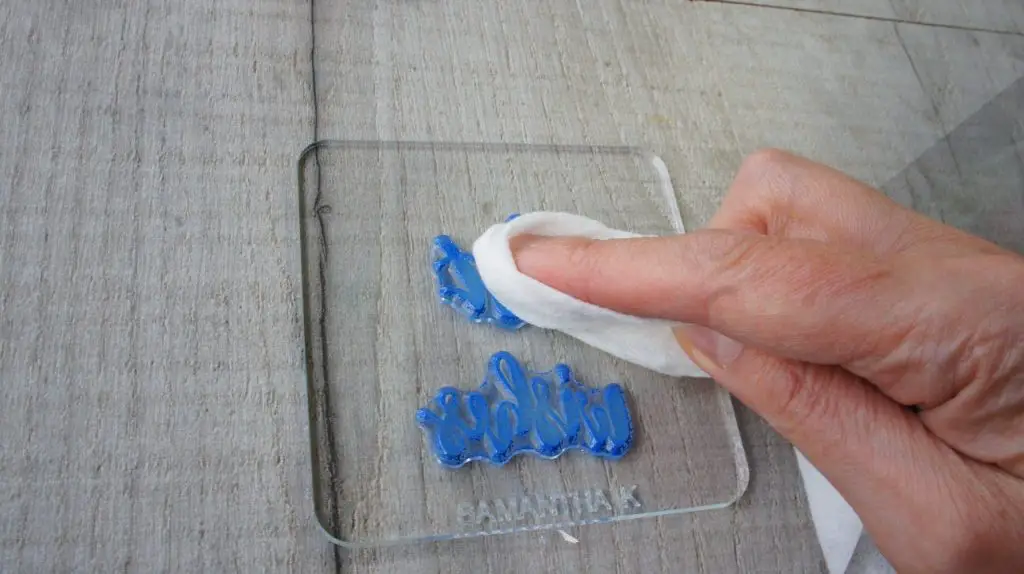 Remove the clear stamp from the block and place it back on its original backing.
You can carry on repeating this process as many times as you like to complete your design. The ink does not take long to dry so you do not have to wait long between stamps.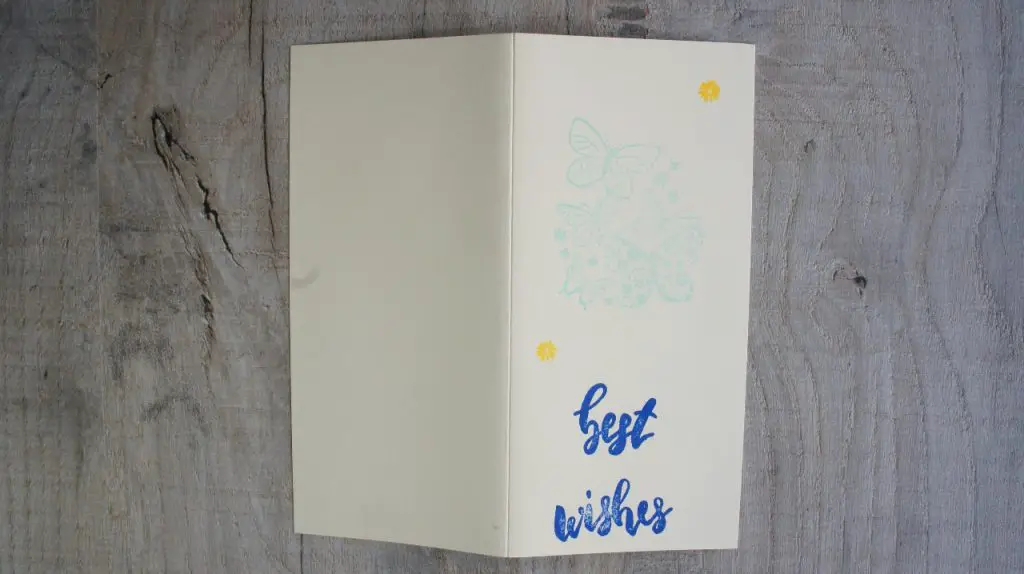 Tips and Ideas
If you would like more detail to your design then you can use different colour inks on one stamp. In this example I have a large stamp of flowers in a pot. I wanted a green pot and yellow flowers so I simply applied the different ink pads to the different sections of the stamp. If you use markers instead of ink pads then this will be easier but I have no experience of doing that.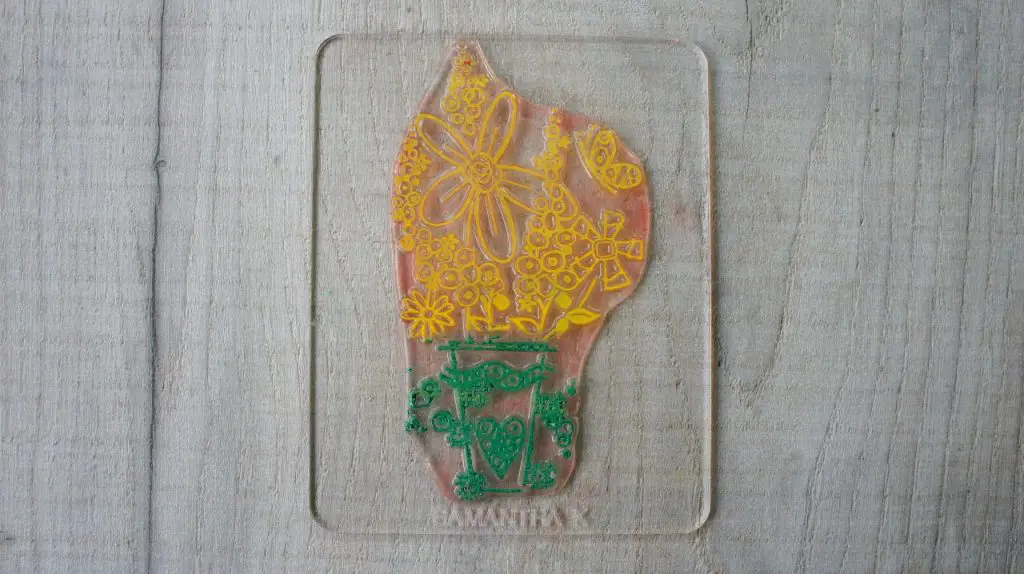 When stamping cards it is also a lovely idea to stamp the envelope to match. In this case I have used a small leaf stamp to embellish the envelope.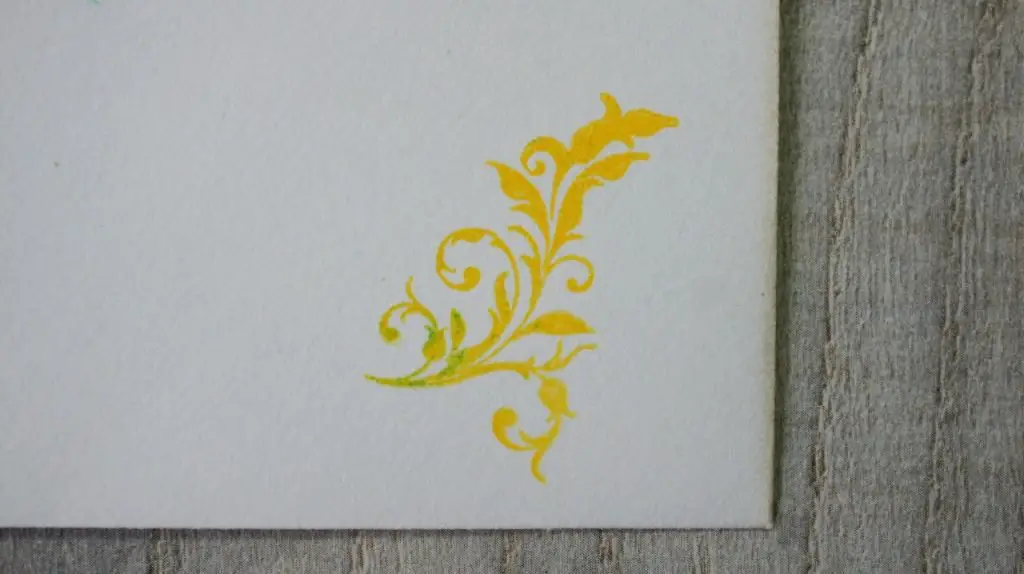 Video Tutorial
If you prefer to watch crafts and learn then please watch this video of me using my clear stamps and acrylic blocks.
Further Craft Projects
Here are a couple of the cards I have made using stamping and, of course, you can combine stamping with other card making skills.
If you are interested in some different card making ideas then check out my other tutorials:
I hope that you enjoy your stamping and find the clear stamps and acrylic blocks an affordable way of accessing this enjoyable craft. Let me know in the comments below how you get on.