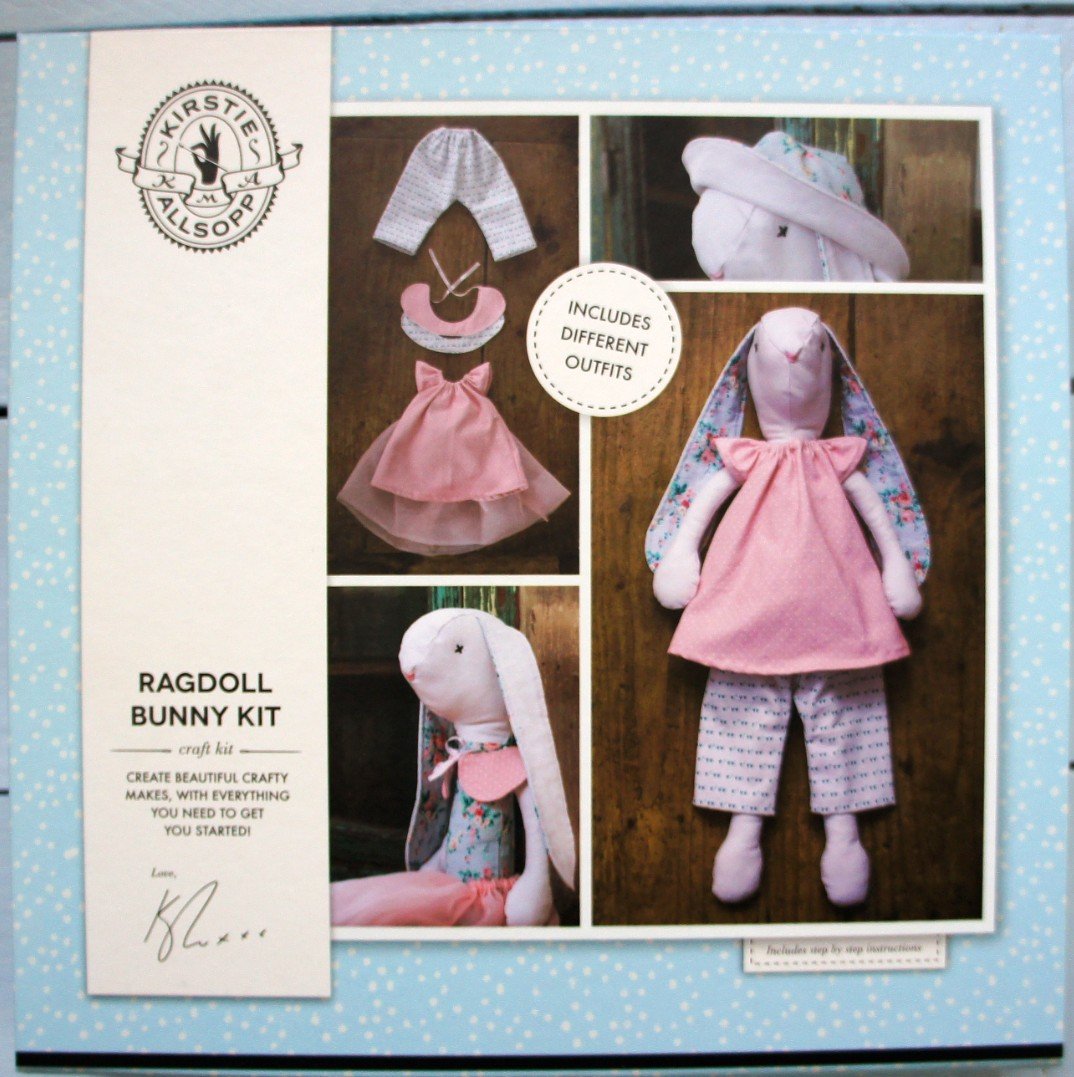 This Ragdoll Bunny Kit by Kirstie Allsopp really is a beautiful ragdoll and so easy to make using this kit. I took one look and loved it so I had to buy one and have a go. I will provide you with a full review so that you can see if it is a good choice for you.
This page contains affiliate links meaning I earn a commission if you use those links at no cost to you. I only recommend brands I use and trust.
It is a 'Ragdoll Bunny Kit by Kirstie Allsopp' and is available from Hobbycraft for £15. The kit is really nicely presented and as soon as you see and handle the box it suggests good quality.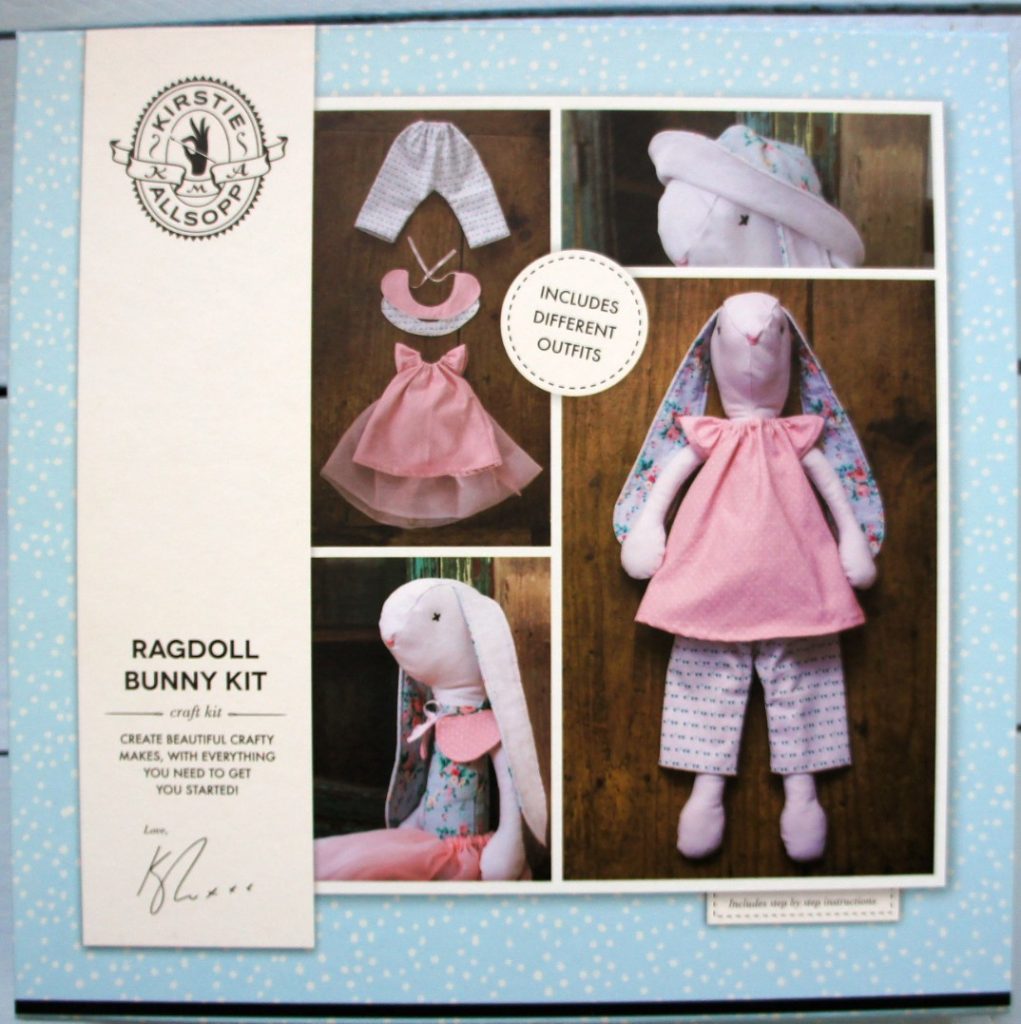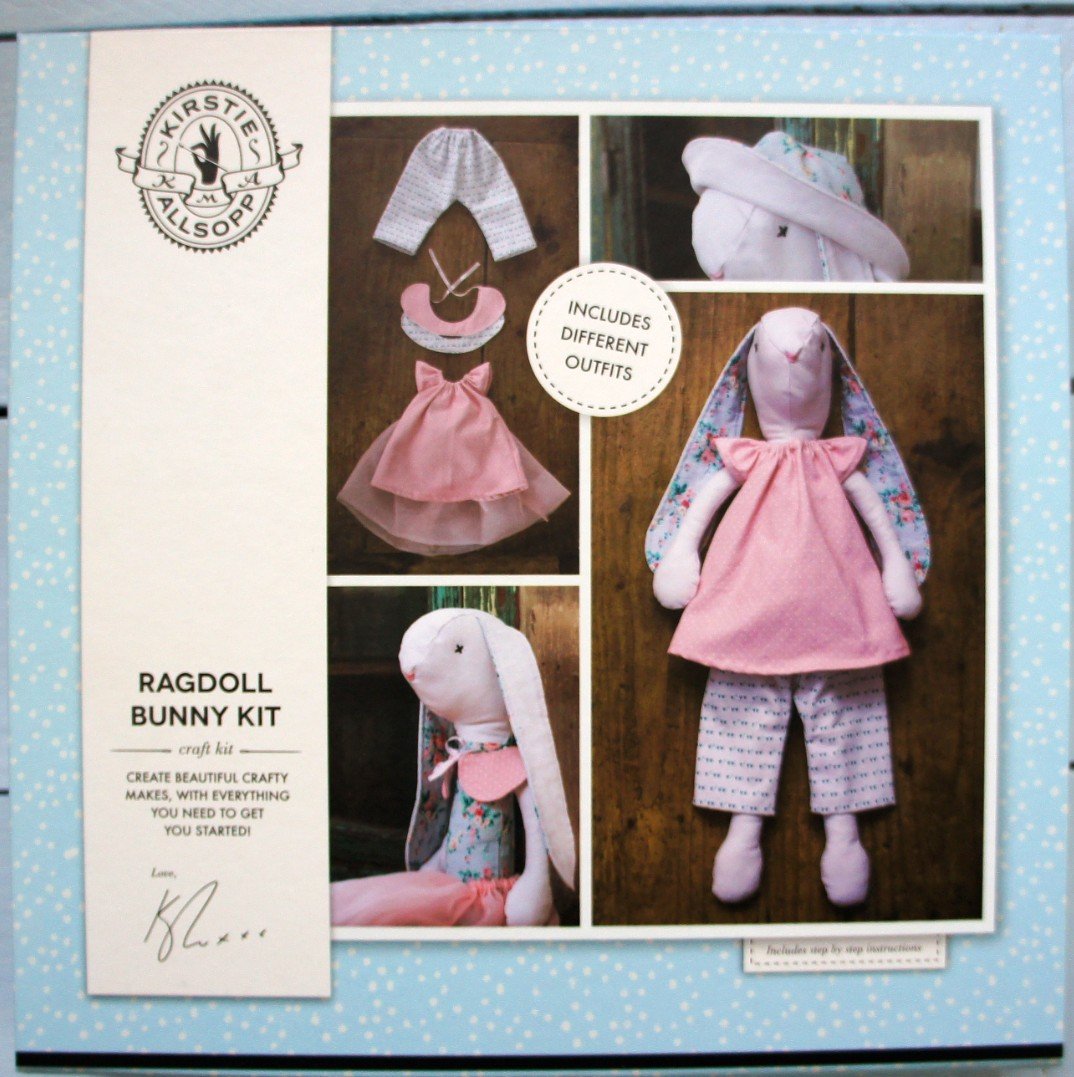 Upon opening the box you will not be disappointed.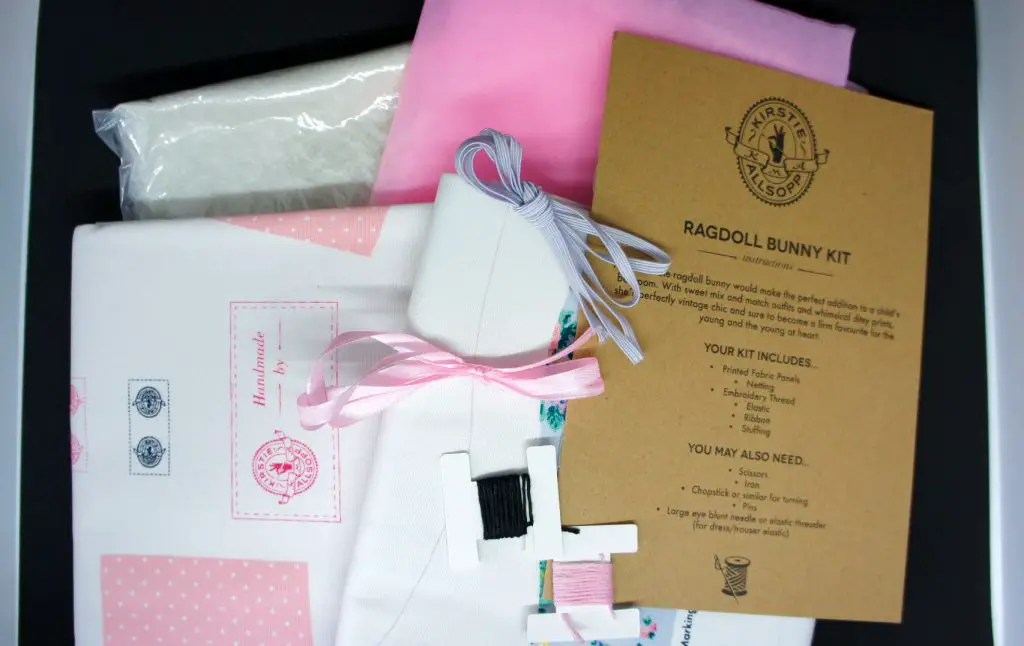 What you get:
Fully printed fabric panels
Netting
Embroidery thread
Elastic
Ribbon
Stuffing
The Making:
The fabric used is very good quality and all the pieces are clearly printed so there are no paper pattern pieces to cut out, pin round and cut out in fabric. You simply cut out the clearly labelled pieces as you work through the instructions.
I found the instructions clear and simple. You will find some helpful pictures to accompany the text and if you have any sewing experience at all you should have no trouble following them.
It is vital to press your seams as you work as it makes the whole kit much easier and improves the result.
The Finished Articles:
I was really pleased with the bunny and clothes that I made. I enjoyed making them and would really recommend the kit. The kit is ideal to purchase and make for a child. If you purchase it for a child to make then they will need a significant amount of help as some of it is a bit fiddly and sewing experience comes in useful.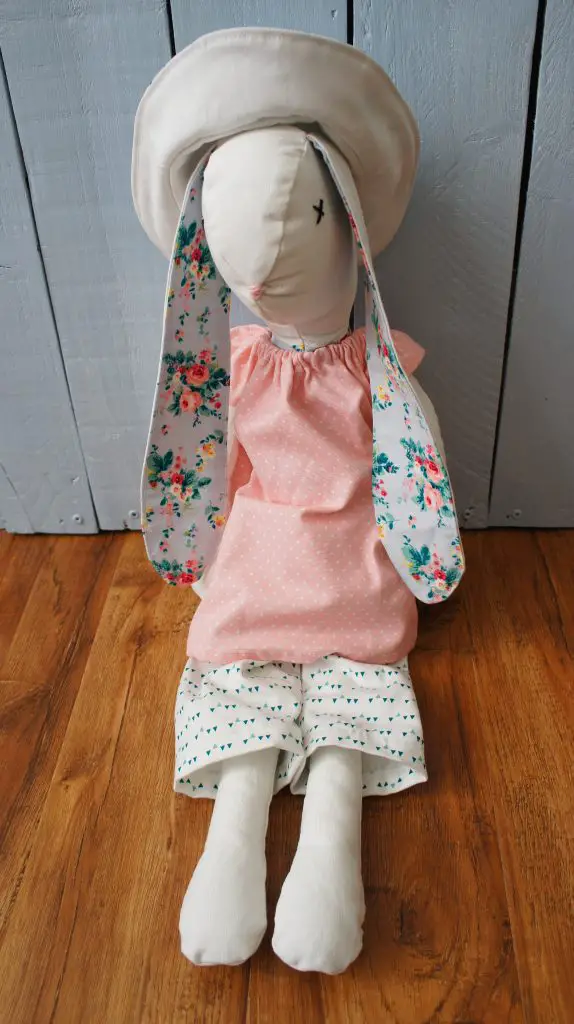 If I had any criticisms it would be that the position of the eyes is not marked on the fabric and I had some difficulty getting them in the right place. However that is my only minor criticism.
As you can see you make a selection of clothes that consist of a dress, trousers, hat, net skirt and two collars.
Summary:
In summary I would really recommend this Ragdoll Bunny Kit by Kirstie Allsopp as it is enjoyable to do and the result is beautiful. The kit is excellent quality so it would make a fantastic gift as a kit for a crafty friend or a completed ragdoll bunny for a friend. Indeed it is gorgeous to make and keep!
If you enjoy sewing you might like these other articles and ideas:
How to make a tool/make-up brush roll
Five Fabric Flower Tutorials – Tried and Tested
If you are considering a ragdoll bunny kit remember to pin this article on Pinterest for later.