Gardening in February – updated for 2019
February is well underway and I want to keep you up to date with what I am doing this month. Not a lot is the short answer! It has been far too cold and rather wet for being out there. I have managed one day out there just cutting off old growth from last year and generally tidying up. However, I have been enjoying the glorious spring bulbs and flowers, mainly from the window.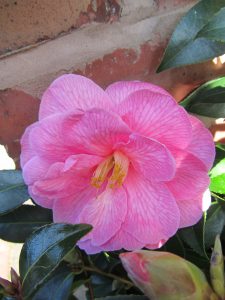 These pictures show some miniature daffodils with snowdrops, a striking red hellebore and a pink camellia. These are from 2018.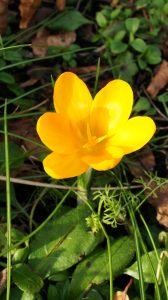 These crocus and hellebores are from 2019!
New Planting
February is when the garden centres really start to stock up for the coming season. Last year my local one was calling me in so I bought some beautiful primulas and planted them up by the front door. I really loved seeing them when I come in and out and I started to believe that spring was coming. I have yet to be so active this year!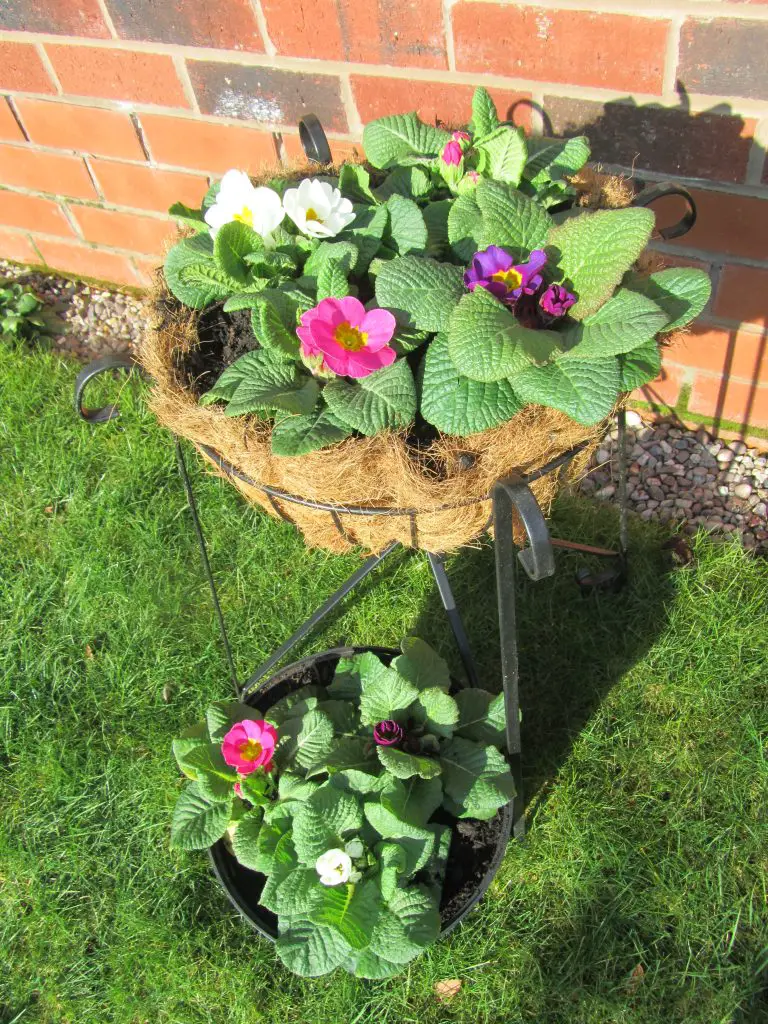 Fuschias
In autumn 2017, I took some cuttings from fuchsias that were moving into my tiny greenhouse for the winter. It really is tiny and I will include a picture in a future post, maybe when it is full of summer bedding. The picture below shows you how they looked last spring. I was trying to develop these specimens into small standards to go in a couple of pots in the summer. There are three to allow for complete failure and hopefully still get at least one. One of these had already had its height determined by an unfortunate snapping incident when I was tying it to a cane! This was the first time I had grown standard plants but it worked really well.
Well, my fuschias were very successful and I have wintered them again in my greenhouse for another summer of glorious blooms.
Seed Sowing
February is quite early but I got excited so I have also planted some dwarf French marigold seeds.  As you can see they have come up rather well. They took a week from sowing to reaching this height. They are two half packets from last year and despite the labels on the packets I seem to remember that one packet are actually not dwarf and grew to 3 feet high last summer. Not ideal when they are at the front of the flowerbed but they were lovely anyway. We shall see how they do this year.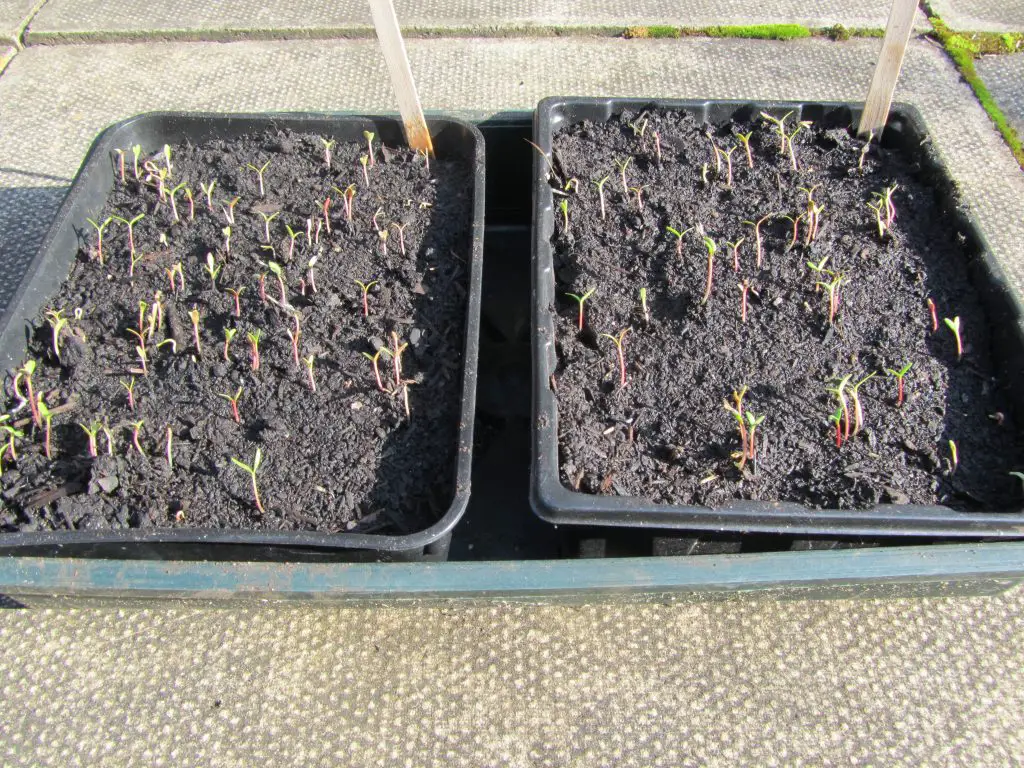 Seed Potatoes
I have bought some seed potatoes and they are chitting on the garage windowsill.  Basically this just means that they are laid in a seed tray in a cool, light place to allow shoots to develop. Not all that technical as potatoes from the supermarket do the same if left too long! I will grow them in big bags on my patio. The yield is not as good as in the ground (apparently) but I do not have a vegetable patch and I love eating them fresh from the garden in the summer. It is such a treat!
Spring?
To finish I have included some photos from my garden today. What happened to spring coming?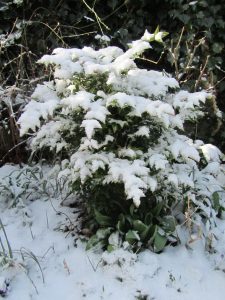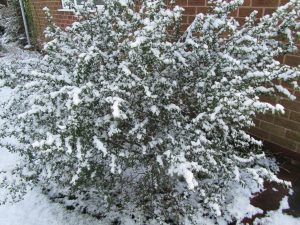 If you love your gardening, like I do, then take a look at the following useful articles:
How to grow a lavender hedge for £1
Please comment below and let me know what you are up to in your garden. You can follow me on Pinterest and Instagram. See you there!